We want Picmonic to be the best possible audio-visual mnemonic learning tool, ever. That's where our Beta Community comes in: testing out features and improvements to the app before they go live to the world. Give feedback, give ideas, the more the merrier, this is your chance to influence Picmonic's future.
To preview the latest updates, Premium members can opt into the Picmonic Beta Community! As a member of Picmonic's Beta Community, you will automatically receive new features and improvements before they become available to everyone else. We'll always let you know when we release another new Beta feature, by sending you a message within the app.
To join in:
As a Premium member, you unlock a special Beta Access Tile on your Home Screen.
Use this tile to enable your Beta Access. It looks like this:

Be aware, you may encounter bugs, glitches, or even content issues. But have no fear! You can always disable your Beta Access from your Beta Access Tile on your Home Screen.
When you've joined, you'll see Beta features labeled within the app with a red "Provide Feedback" button that looks like this:
You can click these buttons to give us feedback on the feature they are associated with!
---
Some things the Beta Community has received early access to:
The Glossary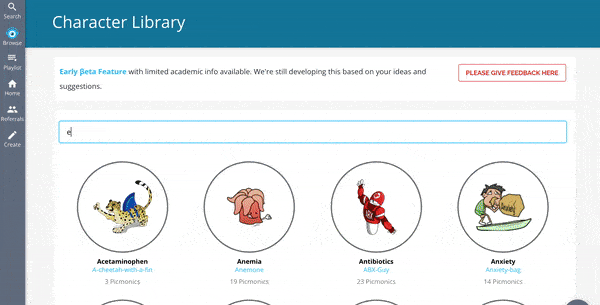 Now you can easily find all the Picmonics a specific character is in. These are the mnemonic building blocks, the audio-visual representations, that underly the Picmonic's learning system.
Beta users can finally discover the creations of their peers using the Search function. These community creations are sure to provide you the help you need for the thousands of extra topics you may need help remembering that aren't included in Picmonic's core content library. If you find one that doesn't have an audio or story, then think up your own, that act of interacting with it will engrain it in your memory that much better!
We've condensed the information and made a few adjustments to make it easier to find the Picmonics you need, in the many ways you may be learning, so that you spend less time searching around and you get more of your life back for what you really care about.
How is the Picmonic content library organized?
1) Do you learn by standard Courses like Microbiology, Pathology or Nursing Pharmacology?
All Picmonic content is organized into those courses.
2) Do you learn by Body Systems, focusing on Cardiovascular or the Renal System?
Everything is organized that way for you too.
3) Do you use a textbook such as First Aid, Pathoma, PANCE Prep Pearls, or for you nursing students being told read 1,000 pages a week in Lehne's Pharm or Brunner's MedSurg?
We mapped the Picmonic content library to these books so you can easily follow along chapter by chapter or page by page. Now that's efficient learning right there!
4) Are you studying for a big exam like USMLE Step 1, NCLEX®, PANCE, etc?
There's learning Pathways for those to focus and study efficiently.
New Home Screen
A shiny new fully customizable Home Screen so you can set it up to meet your studying needs.
10+ tiles to choose from give you the flexibility to keep your Quiz Performance and Daily Quiz with Spaced Repetition at the forefront, or let the system work harder for you with the Recommended, Trending, Recent, and Weakest tiles which list out the top 10 Picmonics for each of those categories. There's even ways to quickly see upcoming webinars or school presentations, give us feedback, and connect with others at your school.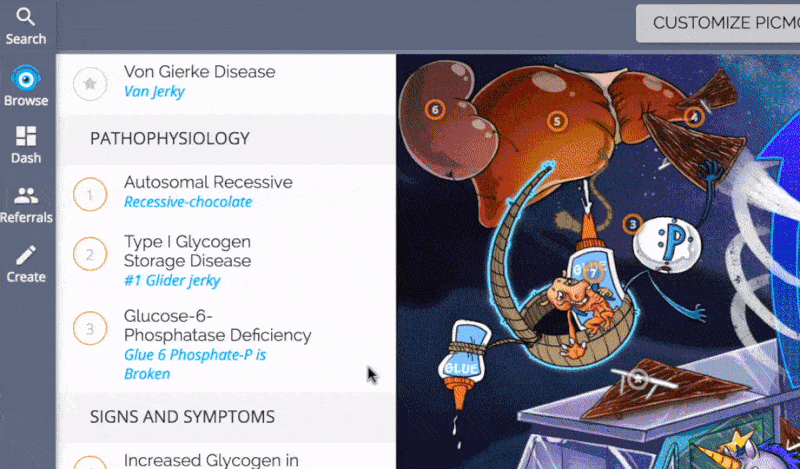 A way to create & share your own Picmonics with the help of our entire character bank. Click here to learn more.
Add facts, add characters, then record yourself talking through a quick story and you will forever remember what you just created. Are you proud of what you created? Be a hero and share it with the world!
Are you a rockstar author that wants to be promoted and even monetize your creations? Just click the chat bubble and let us know.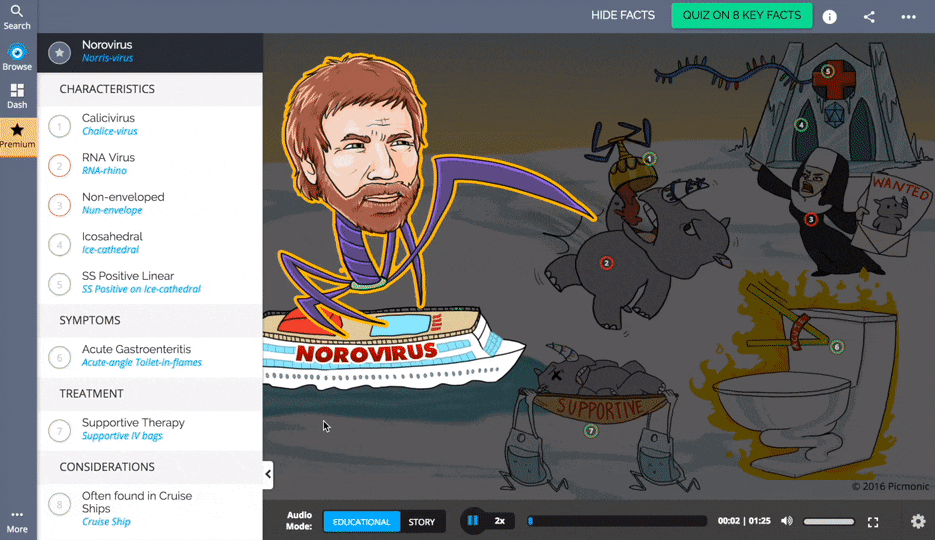 Students demanded a way to quickly test themselves across multiple topics to ensure they have every fact memorized. We listened and created a Quiz. Our mission is to help students succeed, and assessment of mastery is paramount to that goal.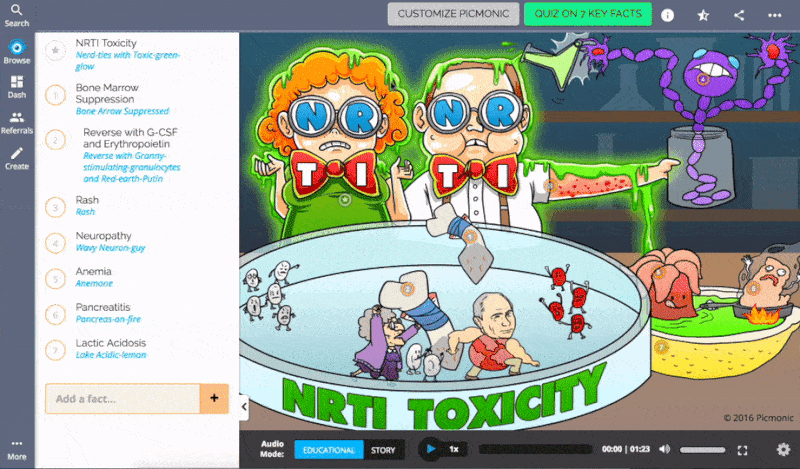 You can now add facts and characters to Picmonics to make sure you have all the necessary info in one place.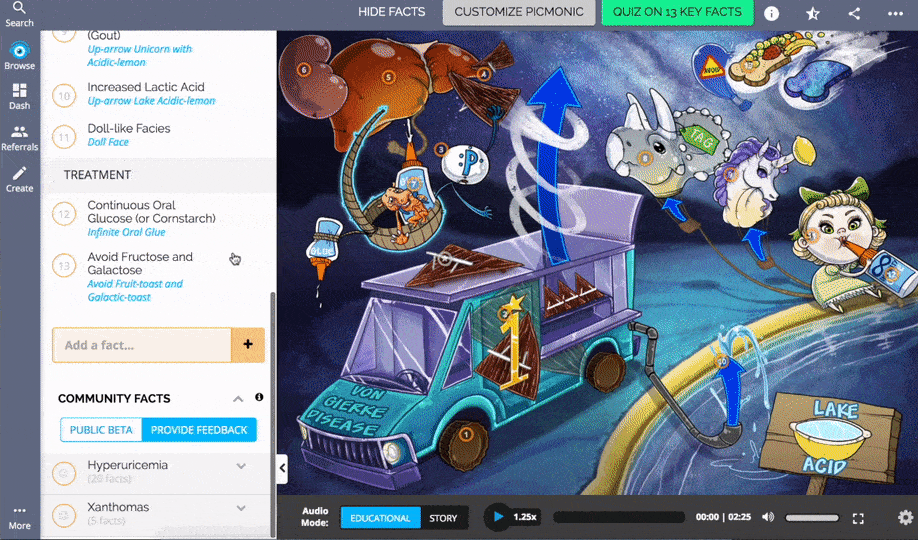 We've compiled the most commonly suggested facts and made them publicly available for easy access for you.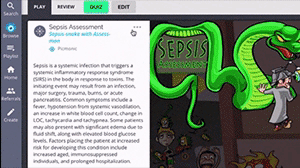 To succeed, you have to learn and remember every detail of every bug, drug, and disease AND how it relates to everything else. With the click of a button, reveal all those meaningful connections through Related Picmonics.
Within the Picmonic player you will see this layout, but soon the upcoming Glossary will reign supreme.
Click here to learn more.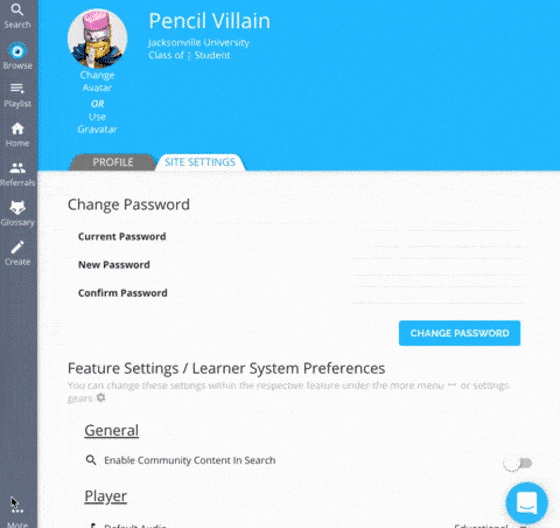 Everyone learns a little differently. Player Settings let you customize your experience in the Picmonic Player! Here are a few of the settings you can personalize:
Default Audio: Educational OR Story mode
After the audio ends: Switch to the Story, or move into the Quiz, or let me control my own destiny
Enable the "Play-Quiz" Overlay – i.e. when you enter a Picmonic and the box asks if you want to Play the Picmonic or start the Quiz first
Hide Fact Sidebar During Audio – do you prefer to see the list of the facts, or have the tooltip pop up for each fact on the image? You get to choose!
Enable Community Resources – the community is adding millions of real medical images and links to helpful videos. Not sure why you would want to hide these, but the choice is yours.
Show Definitions During Audio – it takes up more of the screen but if you're super human and can read while you listen and watch all at the same time, have at it ;)
Show Subtitles – because an audio-visual learning system should be ADA compliant and still help the hearing impaired.
Enable Review Mode – this adds another tab in the top left of the screen for a hidden feature that lets you quickly cycle back through a Picmonic before moving to the Quiz.
Show All Characters – they really prefer to make their debut when introduced in the audio, but if you want to see the full Picmonic image right away, just toggle this on.
Slow Connection Mode – because sometimes our internet is not our best friend…this will utilize lower quality images so you aren't stuck waiting around.
Change the Character Blur and Mask Darkness sliders – just start sliding them, no explanation necessary.
(Visited 724 times, 1 visits today)