Remember more. Boost your score.
Join over 410,000 students who use our mnemonic study aids to improve test scores. We turn important facts you need to know into pictures and stories you'll never forget.
Join for Free
A ridiculously effective approach: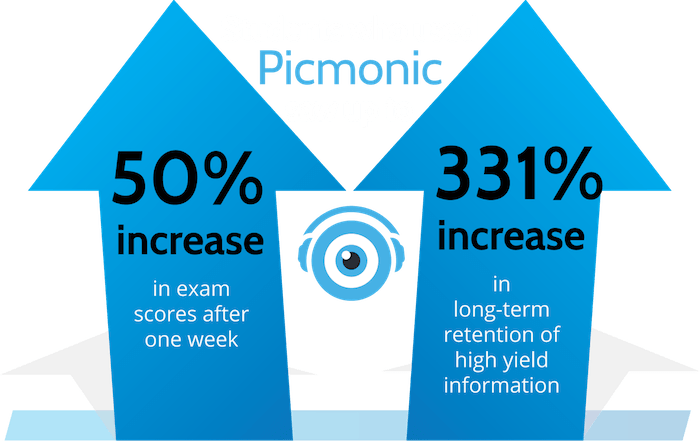 Our research-proven methodology incorporates the best study techniques by:
Transforming forgettable facts into memorable stories and characters
Covering an extensive library of study aids featuring need-to-know facts
Providing a comprehensive learn-review-quiz study app system
Better than flashcards, Picmonic is the study tool of choice for learning thousands of the most difficult to remember and most frequently tested topics, board exam prep and more.
Join for Free