Nursing students must pass the NCLEX® (National Council Licensure Examination) to receive their nursing license. In short, the NCLEX® stands between you and your ability to be a licensed nurse. Now, the great news is that you can retake it if you don't pass the first time. But the Picmonic crew is positive that with the right prep, enough time to get all those practice questions in, and some free NCLEX® help, you can definitely pass the first time. Plus, we don't want you to suffer the ego hit of not passing the NCLEX® on the first try or waste your time and money on a second test. So we compiled all the reasons nursing students don't pass the NCLEX®, so you can avoid such a fate and learn how to pass the NCLEX® on your first try.  
TRY PICMONIC TO PASS THE NCLEX ON YOUR FIRST TRY
---
Get in the Right Frame of Mind for the NCLEX Exam
®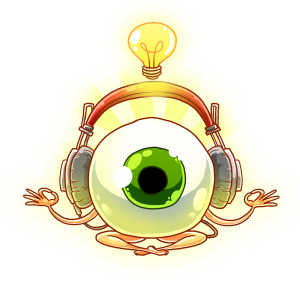 First of all, don't view the NCLEX® as an obstacle. This will only increase your anxiety over this challenging test. Instead, look at it as an opportunity. This is your opportunity to show yourself, the national council, and the nursing community, what you know. Even further, the time and study you put into preparing for the NCLEX®, with all the practice exams and practice questions, will make you a better, more qualified nurse.
---
The Most Common Reason for Failing the NCLEX
®
You may have aced all your exams in nursing school, so you should be totally prepared for the NCLEX®, right? 
Wrong.
Many nursing students expect the NCLEX® to mirror their tests in nursing school, and that couldn't be further from the truth. Unlike nursing school exams, which test for knowledge, the NCLEX® tests your ability to apply and analyze situations using the nursing knowledge you gained in school. Your critical thinking skills will be tested, and questions will require you to make the kind of nursing judgments you'll face in the real world.
Here's a sample question, something you may see in your practice questions,  to show you what we mean:
A 22-year-old woman is brought into the ER by her friends who told you she collapsed at a nightclub. They tell you she took some MDMA, and you suspect an amphetamine overdose. What symptoms would you expect to see? Select all that apply.
Mydriasis
Tachycardia
Hypotension
Seizures
Hypothermia
(Find the answer at the bottom of this blog)
CLICK HERE TO PASS THE NCLEX WITH PICMONIC
---
NCLEX
®
Exam Format
Another thing that some nursing students confuse is what to expect for the test. Unlike most other certification qualifying tests, the NCLEX® requires everyone to answer a minimum of 75 questions to a maximum of 265 questions. Additionally, you will be given 15 experimental questions; these are being tested by exam administrators to possibly use on future exams. You have a maximum of 6 hours to complete the NCLEX® exam, meaning if you are required to answer all 265 questions, you will only have an average of 1 minute and 21 seconds to complete each question.
Many nursing students make the mistake of preparing only for the minimum 75 questions. In your test exam prep and practice questions, you must subject yourself to practice rounds with more than 75 questions. Otherwise, you may lack the mental fortitude to concentrate for the 6 hours the exam may last.
Your exam ends only when:
You have demonstrated minimum competency and answered the minimum number of questions (75), or
You have demonstrated a lack of minimum competency and answered the minimum number of questions (75), or
You have answered the maximum number of questions (265), or
You have used the maximum time allowed (6 hours).
Remember, you can answer any number of questions between 75 and 265, and it could be a pass or fail. Don't get discouraged while taking your exam if you get more questions than you thought you would! We know people who've answered 265 questions and ended up passing. Want a little more practice or tips on how to answer those practice questions? Watch our "How to Dominate 'Select All That Apply' Questions Webinar" for Tips About Passing the NCLEX®.
The important thing is to stick with it.
---
Active vs. Passive Studying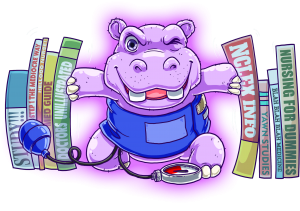 A mistake many nursing students make is assuming that any kind of studying is worthwhile. Instead, you should strive to make every moment of study count. Simply setting a goal for a number of hours to study each week isn't enough. You need to make sure you're actively studying, a method proven to be more effective than passive studying. Passive studying, while it has its purpose, is not the most effective method for people who have to master large quantities of information – such as nursing students. Active studying means you're engaged in the study materials. Here are some examples of passive vs. active studying:
Passive – Copying notes as they are written 
Active – Rewriting notes in your own words 
Passive – Sticking to one study method 
Active – Using more than one method of learning, such as Picmonic's audio and visual study cards 
Passive – Rote memorization of facts 
Active – Prove to yourself you've mastered the material by teaching it to someone else
Other forms of active studying include self-testing and creating flowcharts of related concepts. Kaplan recommends choosing a formal preparation method for your studying, rather than just preparing for the test on your own. There are many ways to diversify your study methods and make your study time more deliberate, including:
Taking practice exams
Doing daily practice questions 
Studying with Picmonic's proven mnemonic cards
Quizzing other students
Divvying up topics among other students and "teaching" them to one another
Describing complex procedures to someone outside the medical field – if you can translate an intricate topic into common language, you have mastered it.
TRY ACTIVE STUDYING WITH PICMONIC
---
Expect the Best Going Into the NCLEX
®
Exam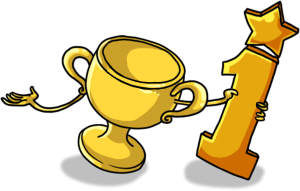 Remember how Eeyore from Winnie the Pig was always expecting his house to fall on him?
Remember how it always did?
This is a simple concept, but it's one that nursing students have a tendency to lose sight of in the stress and anxiety of a career-defining exam:
Believe you are going to pass.
DON'T expect the NCLEX® exam to be easy.
DON'T expect to ace the NCLEX® exam without studying (Practice those NCLEX® questions!)
DON'T expect to be cool as a cucumber for the whole test.
DO expect the NCLEX® exam to be challenging and prepare as such.
DO expect to pass.
More than just expect to pass the NCLEX®, you should visualize it. Picture yourself as a registered nurse. See yourself helping people, being the face they turn to when they're scared and sick, being the comfort and the beacon of hope for patients. See yourself supporting doctors and other medical providers and knowing you're making a difference every day.
On the days when all you seem to see or do or think about is studying for the exam, or practicing those NCLEX questions seem daunting, take a few minutes to focus on what it's really all about: your valuable career as a nurse. Make this mini-meditation a practice, and you might even find yourself doing it during the exam to calm any test anxiety.
---
Picmonic Can Help You Pass the NCLEX
®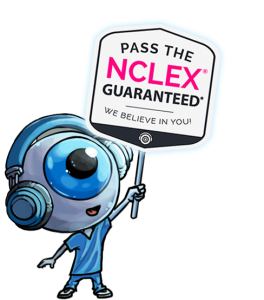 Picmonic's nursing content is designed by actual medical providers and then rated by nursing students who have actually taken the NCLEX®. Then, it's organized! Lack of organization during studying is another reason nursing students don't pass the NCLEX® the first time.
That's why Picmonic has premade playlists organized by Course, Body System, Books, and specifically for NCLEX study. The way it's laid out will specifically help you for your NCLEX questions. Picmonic also allows you to custom organize content by subject area, search for a topic by keyword, and create a custom playlist of topics you want to focus on. You can add notes or additional facts & characters to improve that active learning. You could rate your level of confidence for each Picmonic study card so you know what ones to come back to for another round, but as long as you are using the Daily Quiz with Spaced Repetition (try it on the iOS & Android apps), the Picmonic algorithms already handle this for you!
Check out Picmonic for Nursing, and learn how this researched-backed study system can help you remember information and retain it for longer in order to ace your NCLEX exam and be the best possible nurse. Picmonic also has a Pass the NCLEX Guarantee! If you do not pass your NCLEX within 1 year of your Picmonic subscription expiration date, we'll hook you up with a full refund or double the length of your access free. Click here to learn more.
P.S. – The correct answer to the question above is 1, 2, and 4.
Here's why: Amphetamines are central nervous system stimulants. Characteristics of amphetamine intoxication may include mydriasis, tachycardia, and seizures. Hypotension and hypothermia would not be symptoms you'd expect to see with amphetamine overdose.
By simply recalling the Amphetamines Intoxication Assessment Picmonic, you could have easily gotten this SATA question correct! 
TRY PICMONIC TO PASS THE NCLEX ON YOUR FIRST TRY
---
Answers to 5 Common Questions About Passing the NCLEX
How do I pass the NCLEX-RN?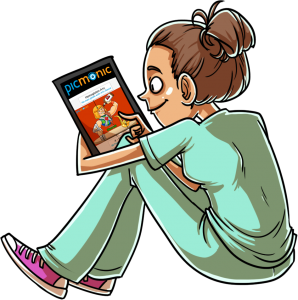 The NCLEX-RN® is meant to be a rigorous exam, testing you on material that you have learned throughout your entire nursing school experience. The best way to prepare for passing the NCLEX® exam is to study consistently all throughout nursing school, instead of waiting to cram before the big day. Picmonic is there with you from day one of nursing school to help ensure your success, and it is also backed by a Pass the NCLEX ® Guarantee; how awesome is that?!
What is the NCLEX-RN like?
There are a handful of tasks you will need to complete at the testing center before you are allowed to begin your exam, so be sure to plan ahead and arrive at least 30 minutes early! Upon arrival at the testing center, you will need to present a valid form of ID, which must be government issued and have your photograph and signature (a driver's license and passport are good examples). Important note: Make sure that the first and last names that are printed on your ID match exactly with the first and last names on your Authorization to Test (ATT) email that you received, otherwise you may be turned away and have to register and pay again!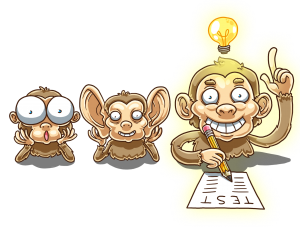 The employees at the testing center will take your photo and ask for your signature and a palm scan. You will also be required to check all of your belongings in a provided locker, and you will not be allowed to bring any items into the exam with you, including your cell phone. This sounds a little intense, but don't worry! It's totally normal and everyone has to do it. Knowing that you will have to go through this process beforehand will allow you to stay in the zone to dominate the exam.
Once in the exam room, you will be provided an erasable whiteboard and marker. There will be a calculator on the computer also provided for you. The NCLEX-RN is taken entirely on a provided computer. You will have up to six hours to take the test, and you will also be given the opportunity to take two optional scheduled breaks during the test, with the first one being offered approximately two hours after the exam begins. We highly encourage you to take advantage of these breaks so that you can refocus and not get burnt out during the exam! However, keep in mind that these breaks still count against your testing time. The exam will shut off automatically when your exam is complete.
How many times can a person take the NCLEX-RN?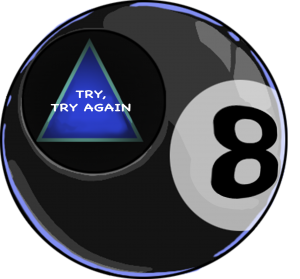 If you happen to fail the NCLEX-RN, you will be allowed to retake it at a later date. According to the NCSBN website, you are allowed to take the exam up to eight times per year with a 45 day waiting period between attempts.

How many questions are on the NCLEX-RN?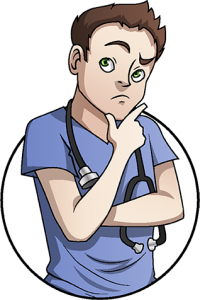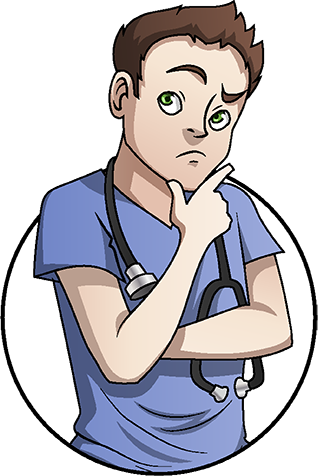 The NCLEX will serve up between 75 and 265 questions. The number of questions you receive is determined in real time by the NCLEX exam software depending on how you answer questions as you go. The computer will shut off once your exam is completed, whether you pass or fail.
What score do you need to pass the NCLEX-RN?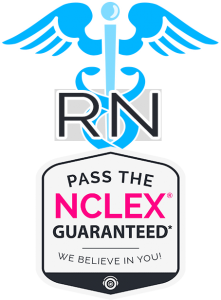 There is not a specific number of questions that you have to answer correctly to pass the  NCLEX-RN. The exam's algorithm takes into account the difficulty of questions and the variety of topics that they cover.
The exam will end at one of three scenarios:
When the adaptive testing determines you are at a sufficient level to pass the exam in each subject area (using a 95% confidence rule)

When a maximum of 5 hours of testing is reached

When a maximum of 265 questions have been answered
From all of us here @picmonic, GOOD LUCK!!! 
Marlee Libermann, RN-BSN 
Master Nursing Scholar
Picmonic Inc
---
CLICK HERE TO TRY PICMONIC FREE

Download our mobile app and take Picmonic on the go!
(Visited 26,042 times, 25 visits today)