A Step-by-Step Formula for Passing Your Nursing Exams: ATI, HESI, and NCLEX Study Aid 
Three simple areas to identify your weaknesses on nursing exams:

There comes a time in every nursing student's journey when it's time to prepare for exams like the ATI, HESI, or the NCLEX®. During that prep, it becomes extremely obvious where the weaknesses pop up, and this can feel crippling. Nursing students tend to write into Picmonic with similar, seemingly insurmountable issues like:
"I'm doing poorly answering questions. Help!"
"I've failed my NCLEX®, what do you recommend?"
"Can you help me figure out why I'm doing so poorly on my nursing tests?"
"I don't think I'm going to pass my HESI Exit because I can't even pass my HESI practice exam. Help, please!"
"How do I pass my nursing school exams?"
Usually, nursing students are left with a standardized report post-testing telling them "content areas" of weakness, but sometimes, it's just a matter of understanding how the testing process works. Because of this, Picmonic has boiled everything down into three areas to work on in order to help you pass your nursing exams.
The nursing test passing formula has three main parts:
• Understanding the Question
• Application of the Content
• Content Mastery
---
Understanding the Question
(What is the question asking?)
This is the easiest of all of the problems to overcome but is surprisingly VERY common. Try not to jump to a conclusion in the middle of reading a question. Rushing can cause you to choose the wrong answer, when if you just spent a little more time, it could be a very simple problem to solve.
Tips for understanding the questions:
ALWAYS read the entire question on your nursing exam!

Ask yourself after reading the question: "What is this question asking me?" If you don't know what the question is asking you, read it again.

Be sure to look for special keywords like "appropriate," "highest priority," "safe," "therapeutic," "accurate," "next," "first," "best," or "indicated." These words will help you determine what the question is asking you.
---
Application of the Content
(Choosing the "most correct" answer)
Sometimes, even when you understand the question but still get it wrong, it means it's a matter of understanding what the question's priority, or best answer, is. This is where it's important to implement some basics – ADPIE (Assessment, Diagnosis, Planning, Interventions, and Evaluation) as well as ABC's (Airway, Breathing, Circulation) and understanding the basics of physiological need (Maslow's hierarchy of needs).
If discerning the best answer is your only problem, the best fix here is to practice questions. Make good use of ATI or HESI practice exams or, well, any nursing practice questions like Picmonic's Daily Quiz. These practice questions are here for a reason! Preparation via repetition can be your friend. While preparing for your NCLEX® exam, it has always been recommended to run through about 1,500 practice questions in total. We've gathered five awesome resources for nursing exams to use:
Picmonic's Daily Quiz with Spaced Repetition
Spaced repetition is a learning technique that incorporates increasing intervals of time between subsequent reviews of previously learned material to exploit the psychological spacing effect. The spacing effect is the phenomenon whereby learning is greater when studying is spread out over time, as opposed to studying the same amount of time in a single session. With Picmonic's Daily Quiz, Your facts are suggested based on what you get right and wrong as you Quiz on Picmonics! 
When you open Picmonic on any given day, take advantage of that fresh mindset and start by learning new content first, then complete your Daily Quiz queue.
On your Android or iPhone, take advantage of those few minutes in line getting a coffee or while on the bus or train. It's as entertaining as your Instagram but 1000x healthier for you. 
The Good: It's a proven way that you will retain the information over time, and you can take it on the go!
UWORLD for NCLEX® 
The Good: With increasingly difficult questions, UWORLD will push you to your limits and give you a better idea of what to put on your Picmonic Playlists.
The Bad: It's expensive.
NCLEX® Mastery App 
The Good: It's a super handy smartphone application for NCLEX® questions on the go!
The Bad: Sometimes it's hard to find rationale references so you can look up additional information. But that's fine because you can find a Picmonic visual study aid to look over instead!
Kaplan QBank
The Good: Kaplan's vast experience and rationales are the best at guiding you on how to think through the questions.
The Bad: It's expensive. (Sensing a theme?)
NSCBN's Question Bank
The Good: They are closely affiliated with the same people who write questions for the actual NCLEX® exam so their questions are likely to be the most similar to what you'll actually see on the NCLEX®.
The Bad: It's expensive.

---
Mastering the Content
("I don't remember that!")
This second point is the toughest one to quickly master. You've read the question and you don't remember which disease, drug, or bug the question is actually talking about. Don't give up! There's hope on the horizon!
This is where you do a complete self-assessment. If you are preparing for NCLEX® or an exit exam like the HESI exit or ATI nursing exams, check your previous assessment score sheets to identify weaknesses in content areas. For example, after you realize you're not that proficient in obstetrics, you would make it a point to review those content areas with Picmonic's visual mnemonic study aids. Picmonic has the research that says our study guides increase memory retention 331% and it's the most fun you'll have studying. Okay, the research didn't say it was 'fun' but seriously, it is. We don't need research to know that.
Mastering content areas:
Picmonic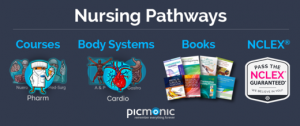 The Good: Picmonic is the most concise resource available to make learning fun while being research-proven to increase memory retention! Additionally, you can use our Playlists to target your study time and focus on the content you're weak on. Picmonic will make it easier to remember and understand thousands of facts and concepts you need to know — including Fundamentals, Pharmacology, Med-Surg, Anatomy, Physiology, Pediatrics, Obstetrics, Psychiatric, and more. Best of all? You can try it free.
The Bad: Picmonic isn't designed as a last-minute review resource. We suggest using Picmonic from day one of school which prevents the whole problem where you can't remember your lessons or you don't understand a concept. That being said, even if you only just discovered Picmonic towards the end of your time at nursing school, you can use Picmonic's NCLEX Playlist to pinpoint and review areas of weakness, and Picmonic's Daily Quiz will intelligently adapt to help increase your knowledge retention in these areas to conquer your nursing exams.
Textbooks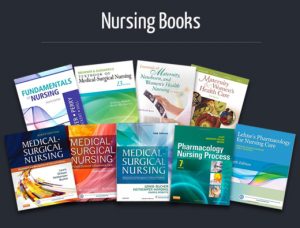 The Good: They cover everything.
The Bad: It is impossible to read all of the information included in the book.
Practicing Questions for your Nursing Exams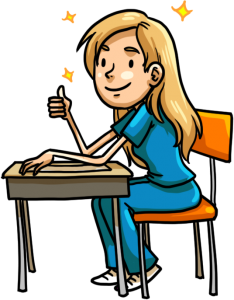 The Good: Practice questions are a great way to cover content while also testing yourself.
The Bad: Make sure you read the rationales EVEN for questions you got correct. Sometimes question banks don't do a great job of explaining the entire concept or give direct links to additional resources for you to brush up on weak content areas.
Review courses such as Hurst

The Good: Hurst covers information you need to know for NCLEX® in just a few days which is great!
The Bad: They are expensive and remember, review courses cannot fill in major gaps of missing content in your brain.
---
Frequently Asked Questions About Nursing School Exams
Is the NCLEX
Ⓡ
Nursing Exam Hard?
The short answer is yes, the NCLEX exam is difficult. The longer answer: The NCLEX exam is administered by the independent, nonprofit organization National Council of State Boards of Nursing (NCSBN), through which nursing regulatory bodies act. According to NCSBN, the NCLEX-RN pass rate for U.S.-educated nursing students in 2020 was 86%. For second-attempts, the pass rate for domestically-educated nursing students was 43% in 2020.
What is the HESI Nursing Exam?
HESI is the acronym for Health Education Systems Incorporated, a U.S. company providing exams and study materials to prepare student nurses for their professional licensure exam. Sometimes referred to as the HESI A2, the HESI is an entrance exam used by nursing schools to determine a candidate's baseline knowledge of common subject areas.
What Subjects are on the HESI Exam?
The HESI exam tests nursing school candidates in nine core subject areas including anatomy and physiology, basic math, biology, chemistry, grammar, learning style, personality profile, reading comprehension, vocabulary, and general knowledge.
What is the Passing Score for the HESI Exam?
75%. According to HESI, each of the nine core-subject areas tested on the HESI A2 exam must be passed with a score of 75% or higher. 
What is the ATI TEAS® for nursing students?
Created by the Assessment Technologies Institute (ATI), the TEAS stands for the Test of Essential Academic Skills. According to ATI, the TEAS test was developed to evaluate the academic readiness of applicants to nursing school.
Is the ATI TEAS® Test Hard?
The TEAS can be difficult to pass for some nursing school candidates. According to the test maker, ATI, nearly 40% of candidates have to take the TEAS more than once. Candidates who properly prepare find themselves in the 60% who pass on the first attempt.
---
If you're struggling with getting "exam-ready" for your nursing exams, HESI, ATI, or board prep, Picmonic is a great way to get all the knowledge you need for the NCLEX® in a way that's fun and helps you remember way more than a textbook ever could.
CLICK HERE TO TRY PICMONIC FREE
---
Download our mobile app and take Picmonic on the go!
(Visited 11,584 times, 7 visits today)