Being a Family Nurse Practitioner can take your healthcare career in a lot of impactful directions. Focusing on children and adults, making preventative care and wellness your priority, working with underserved populations and even having your own practice are all possible with your new career.
Step one, let's pass that FNP exam!
You've made it this far, so what's one more little test? Kidding! We know the FNP board exam – whether you're taking the ANCC or AANP – is kind of a big deal. That's why we are here to help. You've got the passion, education, drive, vision and skills to help patients. Teaming up with Picmonic for Nurse Practitioners will ensure you do well on the exam standing between you and your dream career.
First, let's talk a little about your exam options. There is the American Nurses Credentialing Center, or the ANCC, and the American Association of Nurse Practitioners, which you know as AANP. Both of these governing boards administer the FNP exam with some slight differences, but both are widely accepted.
| | |
| --- | --- |
| ANCC | AANP |
| Questions: 175 – 200 | Questions: 150 |
| Length: Approximately 4 hours | Length: 3 hours |
| Pass Rate: 75% | Pass Rate: 81% |
Still want to know more about the ANCC and AANP? No worries, go ahead and dig into more of the format and content of each exam.
Okay, we promised tips, but first, let's get something out in the open. You are smart. You have studied more hours than you can count. You've planned, practiced and made lifelong friendships from study groups. We know you know a thing or two about taking and passing nursing exams. Now's the time to give it all you have to pass the 2021 FNP exam.
1. Schedule your FNP exam studying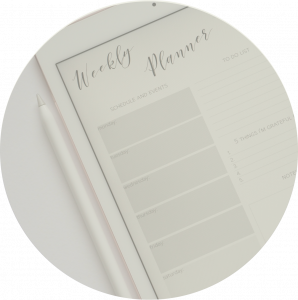 Plan to start studying about six months before your exam. This gives you time to plot a timeframe for different areas of the ANCC FNP Exam or the AANP FNP Exam, and also allows you to schedule time for the areas where you need additional review. Don't fret if your exam is sooner than six months, just keep reading for great tips and we'll get you there! The important thing is to take whatever time you have, and thoughtfully and realistically schedule your studying.
2. There's no wrong way to study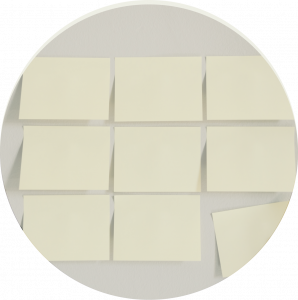 If it helps you learn, retain and actually use the information, how you learn doesn't really matter. There are so many different studying formats:
Elaborative interrogation – ask questions about the information such as, "Why?" "How do I know this is true?" "What makes this happen?"

Self-explanation – explain or teach the information to others

Studying before bed – research has shown your brain does some of its best work while you sleep and studying before falling asleep can help

Visual or Auditory learning – seeing or hearing the information to better comprehend and retain information, rather than reading it

So many more!
One consistent approach to studying, school and exam prep, is to forgive yourself for errors. You will learn so much from mistakes and missteps, and when you learn how to work through them now, it will be a tremendous asset in your practice later.
Chances are, you may be a mix of different styles. Some days you may have great success studying one way, and another day, that method just isn't working. Mix it up! Working with Picmonic's Nurse Practitioner videos and quizzes can help prepare you regardless of your study format. Our research-proven mnemonic learning system helps you retain important course information by using auditory and visual reinforcement techniques. And you have it available day or night on your computer, tablet or phone; whenever you are ready to study! 
3. Practice, practice, practice!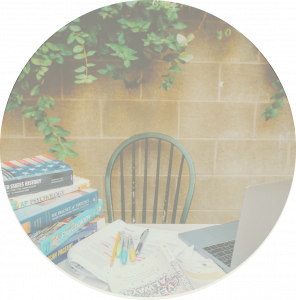 Practice exams take time and money, but there's a reason you hear about them from everyone and every advice blog (like this one); because they work! Practice exams will give you the experience and confidence to approach each question efficiently. It will also help you build the stamina needed to complete the 4-hour exam. You can opt from full practice tests that, we've heard, can have some of the same questions as the exam. There's also Picmonic's daily quiz that will help you on the things YOU need to know. It's almost like we know what you need to know and want you to succeed! The important thing is to get in a lot of practice questions. There are going to be tough practice tests and quizzes. But, doing them will set good expectations for the ANCC or AANP exam, and will help you know which areas to spend more time studying.
4. Be the boss on exam day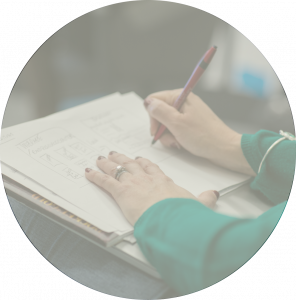 So when the big day gets here, it's only natural to be nervous, excited, anxious or have a little bit of an adrenaline rush. Stay as calm as possible. Take your time to read everything thoroughly. We mean it. If you are one of those people who get excited and rush through things (we are all "one of those people," it's okay), remind yourself to chill out! You're in control, you've prepared for this day with Picmonic for Nurse Practitioners, and you are going to do well.
If you used Picmonic you not only increased your retention by more than 300%, but you also joined the ranks of thousands of NP professionals who used Picmonic on their way to a successful career. 
The exam results are available immediately upon completing the exam. So after the celebration, you can get started making a difference to the health and wellness of countless people! 
(Visited 10,647 times, 5 visits today)