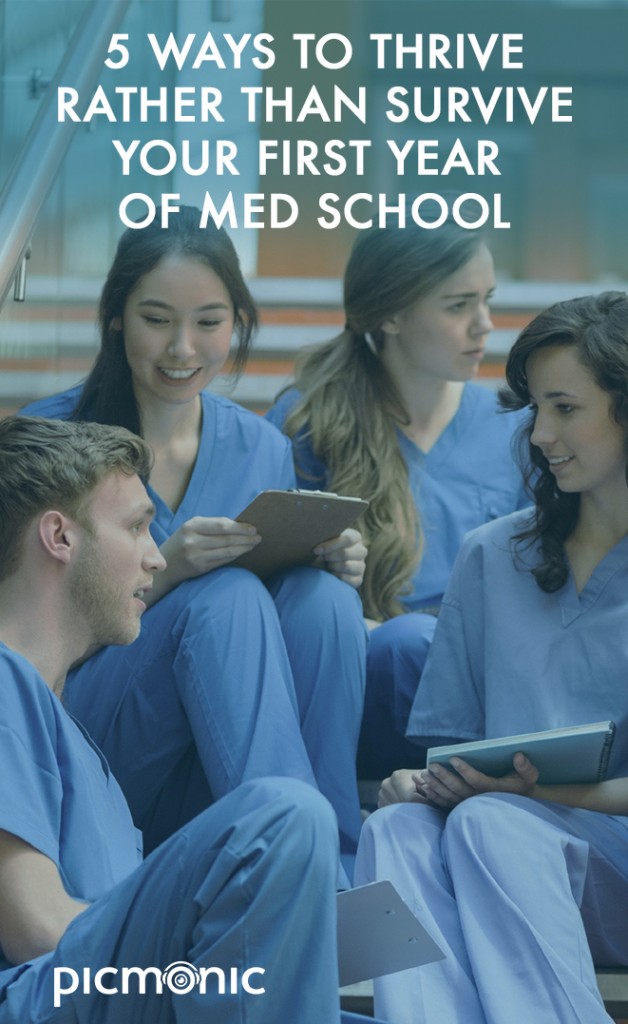 At least 6% of first-year med school students will not become a doctor within seven years, according to a study by the Association of American Medical Colleges.
But how many of the 94% who do finish medical school will actually thrive during those years. We're not claiming the road to becoming a doctor is easy or even moderately difficult. It's extremely difficult, but some students make it even harder than it has to be. Don't be one of those students. Instead, scroll down for some great advice and med school study tips to become the shining star of your class starting from your first year.
1. Get Realistic, Real Realistic

The quantity of material you need to remember is far beyond what you had as a pre-med. Most college classes pale in comparison to the material presented in medical school. Many students waste time in their first year of med school. Do not underestimate the magnitude of the material, and do not waste time in the beginning. Find the right study tools that work for you and get into a regular habit of reviewing the material. (Tip: find tools that offer spaced repetition. You will make the most of your study time by retaining more of what you study, long term).
Let this humble you, but don't let it frighten you. Like the many who came before you, you can do this!

2. Become the Master of First-Year Med School Organization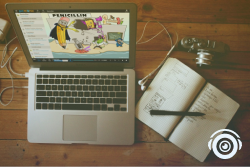 If you've always been unorganized and chalked it up to a whimsical personality or absent-minded genius charm, now is the time to stop. For the next few years, you must make it a practice to be very organized. It's best to start your first year off right, by creating these organizational habits. You'll need to keep track of your medical school schedule, slides, lecture notes, book notes, required reading. So. Much. Reading.
Input important dates immediately and, if your calendar is digital, set reminders. Save paperwork related to each course in one spot. Consider a note-taking/organization app like Evernote. Prepare as much in advance as possible by purchasing notebooks, highlighters, page tabs, notecards, and everyone's favorite med school study partner, Picmonic.
With Picmonic, your high yield facts for medical school are all in one place – in your Picmonic account. Then, with just a click of the mouse, you can organize Picmonic videos by subject, keywords, ranking of how well you know the material, and more. You can also search for any Picmonic, meaning no more hurriedly shuffling through a deck of cards or stack of notes to a topic.
LET PICMONIC ORGANIZE EVERYTHING FOR YOU
3. Determine Your Study Style Early On In Your First Year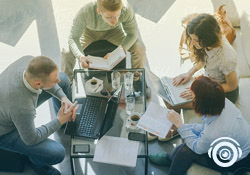 Once you've come to terms with the amount of information there will be, figure out how you most efficiently and effectively can master it. Understanding how to study in medical school will be your key to success in the long term. For example, will you need to read the lecture before class or rewrite your notes after? Are you a visual learner?  Are you a strong note taker and can you keep up during lectures, or should you review recorded versions of them so you can slow it down or pause it? Do you learn better during a lecture or by reading notes, books, and other materials on your own? 
And do you study best alone or as part of study groups?
This last question is especially important as it relates to who you'll study with during medical school, if anyone.
If you already know you're a one-man wolf pack for studying, then skip to the next tip.
If you think there's something to be gained from studying with a partner or in a study group, we advise you to choose these study buddies wisely. Some people study best by quizzing each other. Others learn by teaching one another. You may just enjoy studying in the presence of another medical student without actually interacting.
Once you are comfortable with how to study in medical school, figure out what works best for you, and figure it out fast. Study time is not the time to make lifelong friends or socialize. If you're not studying effectively with a classmate, do both of you a favor by ending the study relationship and finding a better fit. Answering all of these questions sooner and finding your best study methods in your first year will set help you save time and sanity in the long run for things like Step 1 and other exams throughout school and your career.

START STUDYING NOW WITH PICMONIC
4. Don't Limit Yourself in Med School
Every word spoken in lecture or written on the syllabus, slides, or notes could become a question on an exam. Don't think you're going to get all the information by attending every class and not reading the lecturer's notes. Likewise, medical students are wise to not assume all the important information will be contained in the notes and slides. 
In other words, all those different materials exist for a reason. You will likely need to leverage a combination of lectures, review books, question banks, and a mnemonic study aid to truly learn and retain everything you need to know. Take some time to figure out what works for you and stick with it. 
For more tips on what to expect and how to succeed throughout your medical school journey, read "From 1st to 4th Year: How to Operate at Your Best in Medical School" written by a practicing physician who scored 268 on STEP 1.
SUPPLEMENT YOUR LECTURES WITH PICMONIC
5. Remember Your "Why"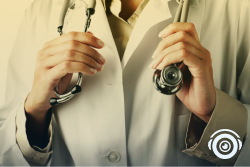 As a medical student, there will be times when you feel like giving up…usually at the end of an 80-hour study week. Keep something around that reminds you of why you want to become a doctor and what you will contribute to the world when you finish medical school.
Is it a picture of a loved one who passed away from a (currently) incurable disease? Is it a picture you drew as a kid of your white-coated future? Is it a copy of Patch Adams? A copy of Dr. Suess?
Whatever the reason was that spurred you to finish undergrad, pass the MCAT, and get into medical school, it's a worthy reason. Let it be a beacon of hope for you on the most difficult days. 
For some inspiration and advice on loving life in medical school, check out this Q&A webinar by Ron Robertson, Co-Founder of Picmonic, and the Happy Doc.
You've Got This
At Picmonic, we've heard the cries (literally…tears) and seen the struggles of medical school students. Our own co-founders were in your shoes once, when they were inspired by the study struggle to create a new learning system proven to increase memory retention and improve test scores. What we've also seen in medical school students is an incredible strength of spirit, mental fortitude and the ingestion of what can only be categorized as a monumental amount of coffee. Picmonic will be here for you from day one through Step 1 and beyond.
 You can do this.
CLICK HERE TO THRIVE IN MED SCHOOL WITH PICMONIC
---

Download our mobile app and take Picmonic on the go!
(Visited 5,792 times, 1 visits today)