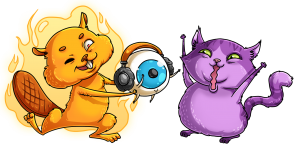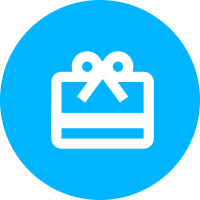 They get: 20% off for a limited time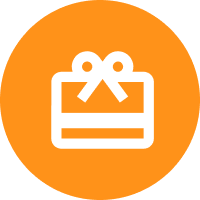 For each referral you get: a $5 Amazon e-gift card + 2 weeks free
That's right – we'll hook you up with a free $5 Amazon e-gift card + 2 weeks free for EVERY classmate you refer, who joins Picmonic Premium*. Think of it as a Karmic bonus for sharing Picmonic. There is no limit to how much you can earn.
Even better? Your friends get 20% off just for getting referred by you.
Plus, you can unlock additional referral bonuses as you go: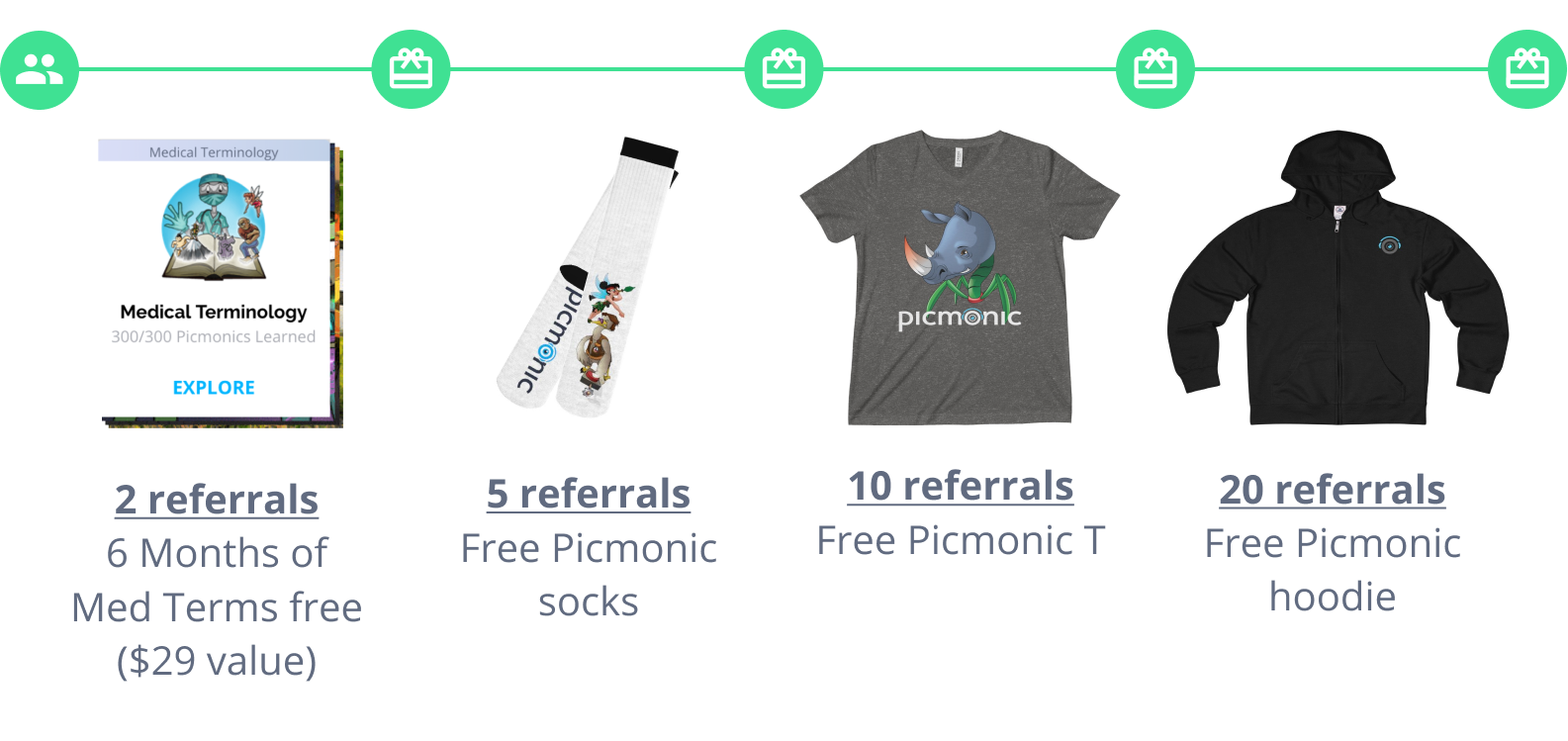 ---
There are 2 ways to refer classmates:
Share Picmonic with friends anywhere you see the share symbol when using Picmonic:
(You can share Playlists, Picmonics, and Playlists, and as long as you use the sharing tool, it counts!)
Head to your My Referrals page to copy and share your unique referral link:
*Only first time purchases qualify for referral credit (refunded purchases excluded). Amazon e-gift cards earned will be available for redemption 30 days after the referral took place, via picmonic.com/referrals. Amazon e-gift card reward is valid on referrals that purchase after 8/15/17 and will only be available for a limited time. Additional referral bonuses are applicable for all referrals made after 7/10/2018 and may only be shipped to US addresses. You must redeem your Amazon gift card and/or free bonus within 90 days or they will no longer be valid. Standard referral terms and conditions apply. Restrictions apply, see amazon.com/gc-legal

---
Need some inspiration for what to spend your $ on? Here's our picks: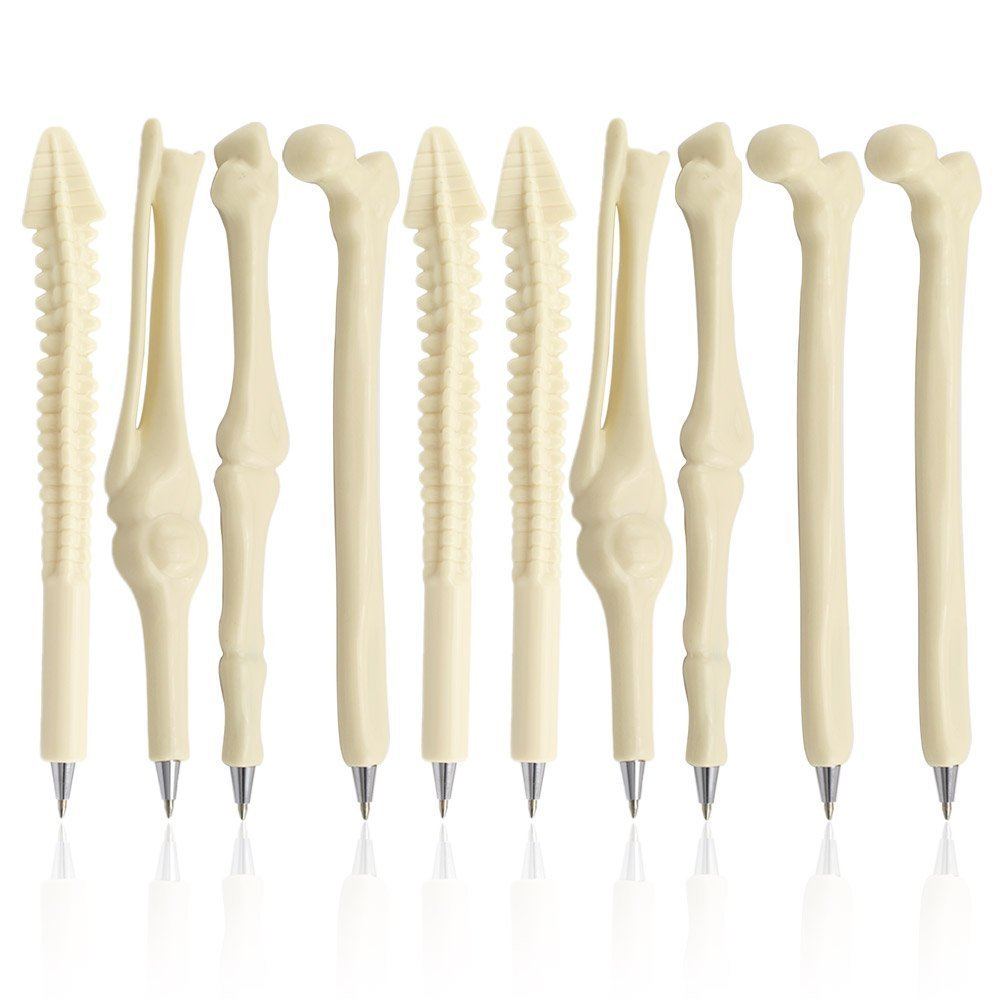 Earned $5? A set of bone pens so you can ideate on that next Community Picmonic you're going to create, but need a bit more pizazz than a standard Bic can provide.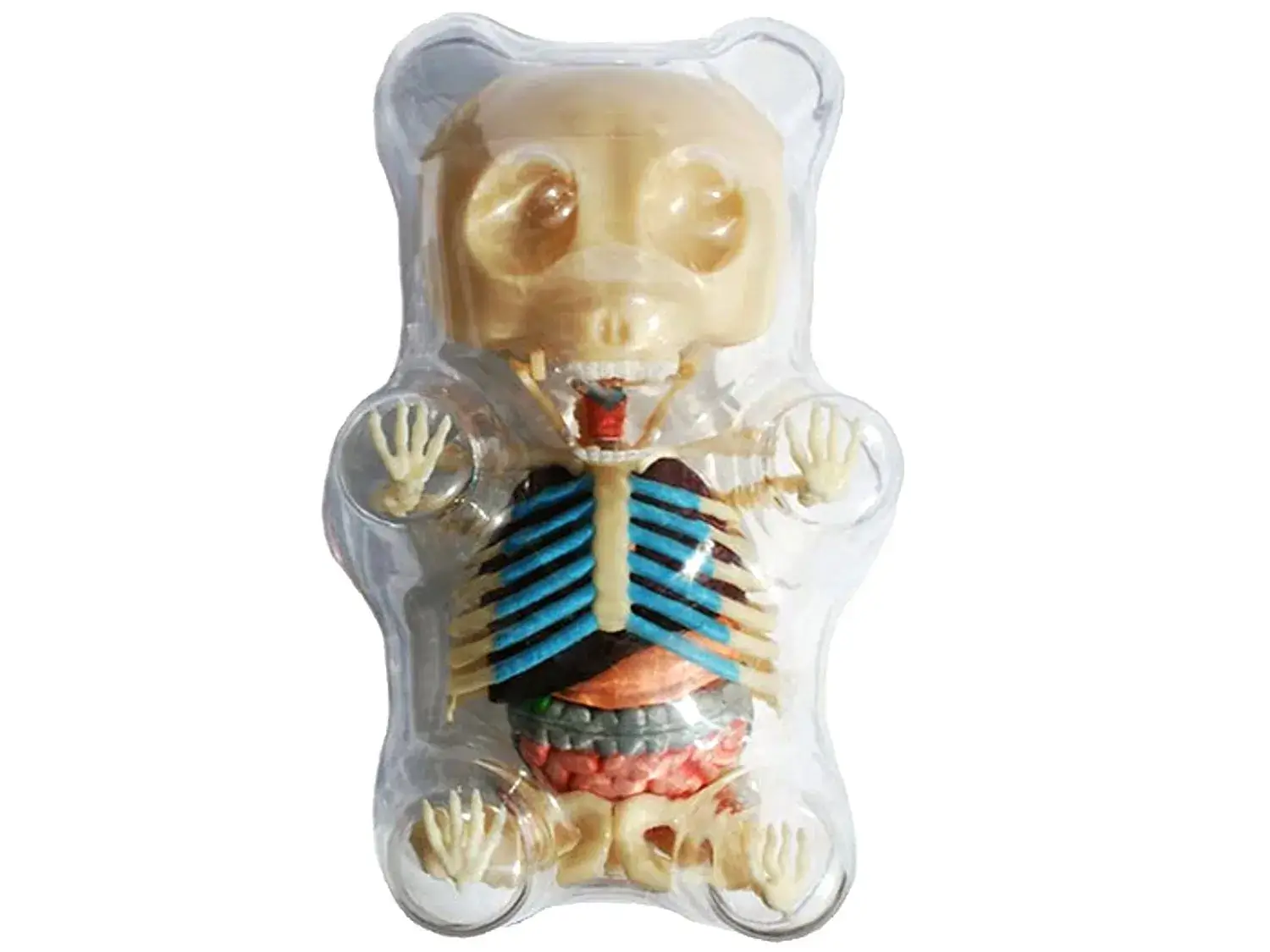 Earned $30? This anatomically correct gummy bear is great for visual learners such as yourself. You can't eat it, but you can dismember it into 41 different pieces!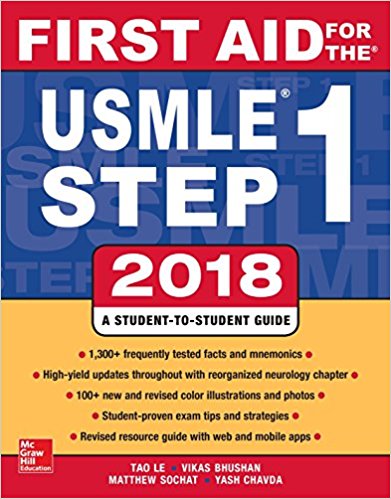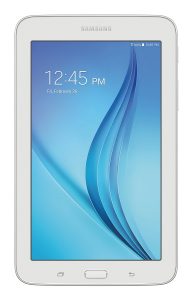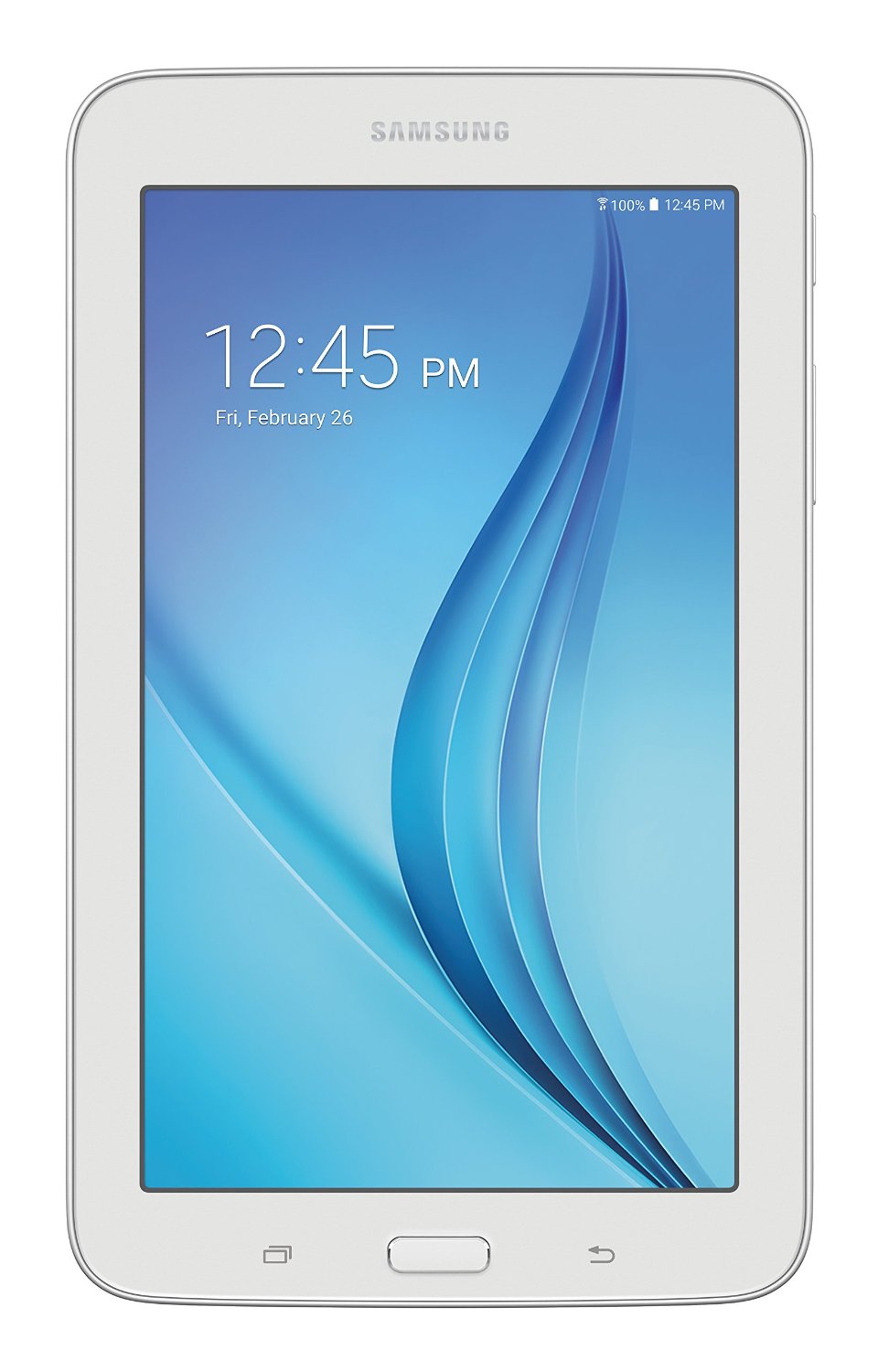 Earned $100? Why not get a brand new Samsung Galaxy tablet so you can use your Playlists on the go, in style.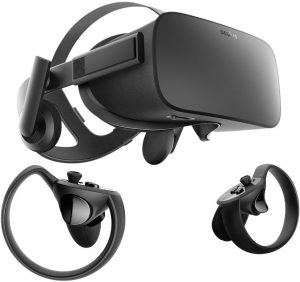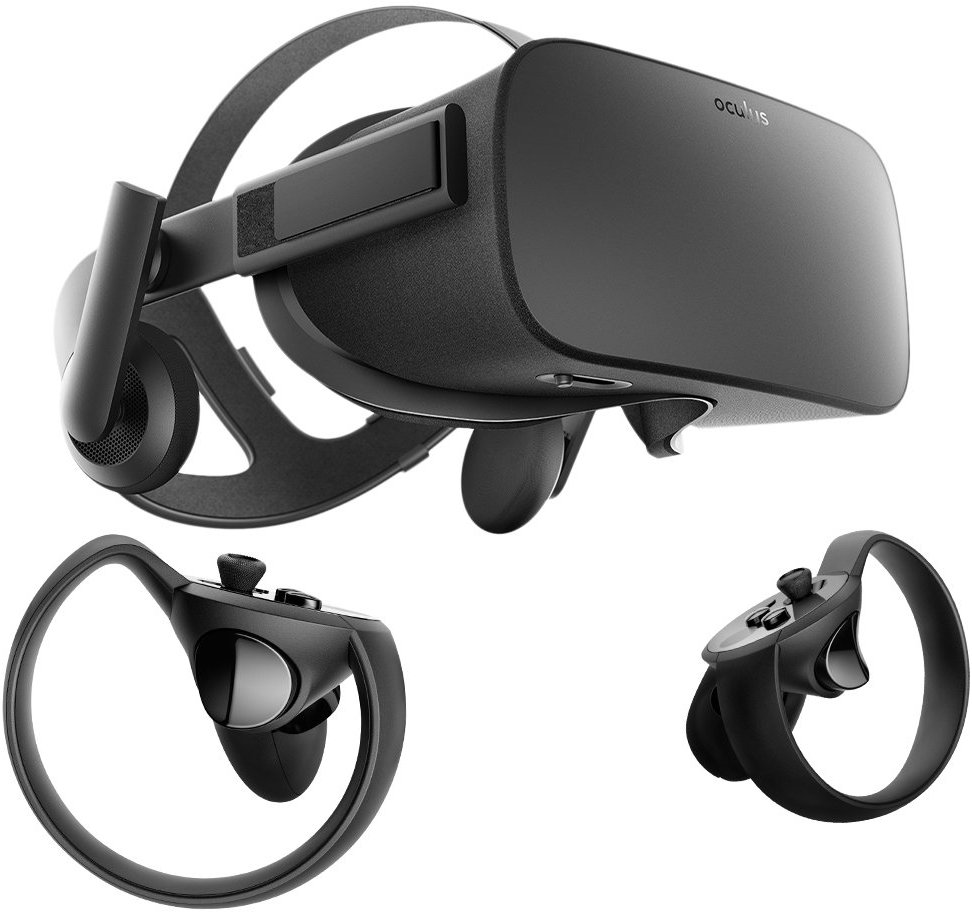 (Visited 3,289 times, 3 visits today)