We have added a bunch of keyboard shortcuts to the Picmonic Player to make your learning experience faster and more fluid!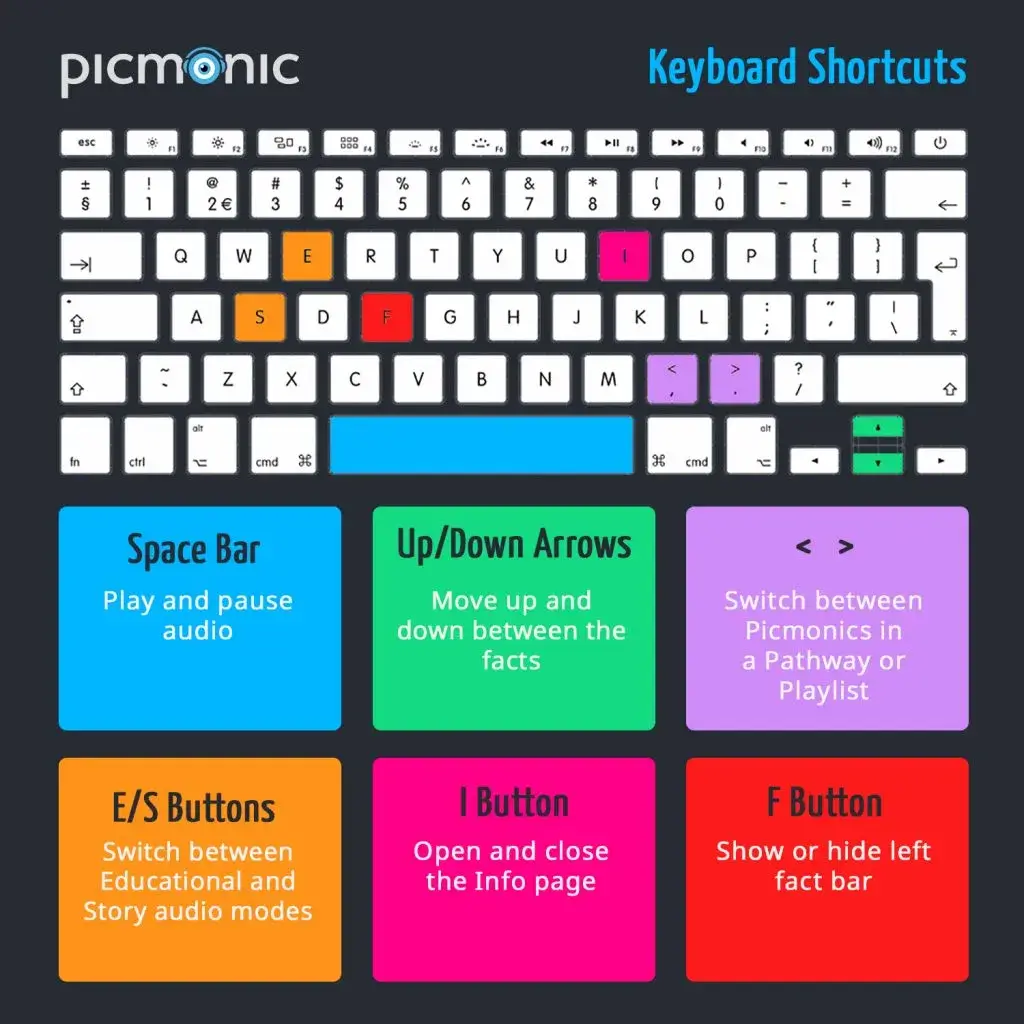 LIST OF KEYBOARD SHORTCUTS:
Space Bar – Play and pause audio
Up/Down Arrows – Move up and down between the facts
< > – Switch between Picmonics in a Playlist
E/S Buttons – Switch between Educational and Story audio modes
I Button – Open and close the info page
F Button – Show or hide left fact bar
Now you can move through a Picmonic faster and easier than ever before!
We've gathered feedback from a ton of users and they were asking for keyboard shortcuts to be able to move through the content and learn even more quickly and easily. After testing different versions of the keyboard shortcuts, we concluded that these would be the most effective and easiest keys to use to navigate Picmonic content within the Picmonic Player!

Happy studying!
-The Picmonic Team
(Visited 499 times, 1 visits today)