We've been working hard alongside many Picmonic users to upgrade your web Home Screen experience by adding sleek updates like:
• In-depth visibility into your historical stats

• Enhanced, quicker start to your study sessions
• Cleaner, clutter-free, more organized design
---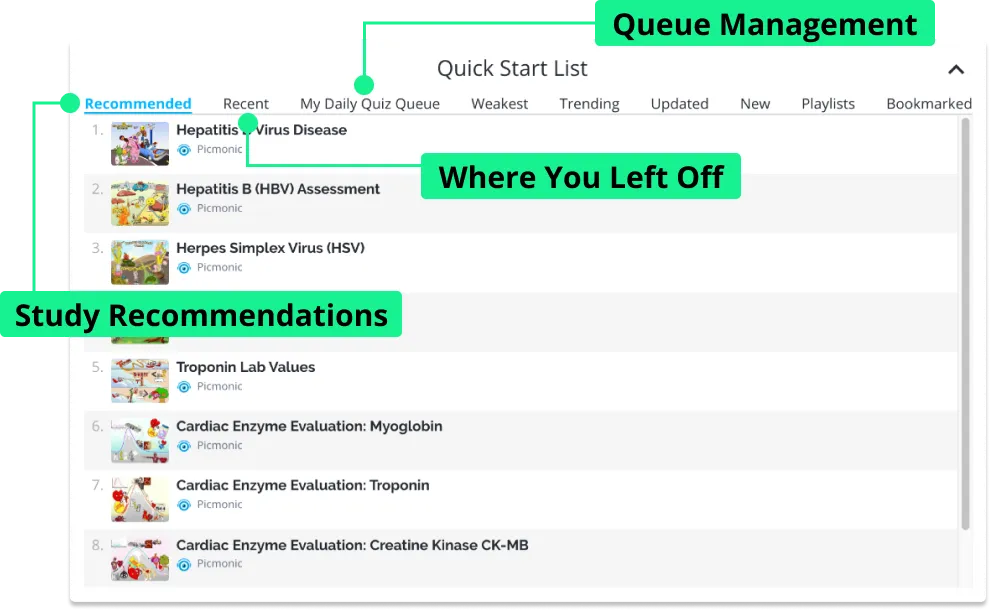 Get your study session on a roll with your "Quick Start List". Find video recommendations, see your recently viewed videos, manage your Daily Quiz queue, & so much more.
"The quick start list is awesome"
"more streamlined"
"It's more organized."
"Recommendations are on point"
---

Track your Picmonic progress on videos, quiz accuracy, XP, & Daily Quiz streaks in "My Stats".
"I really like the Stats. The calendar and the barchart are very helpful!"
"I LOVE the "My Stats" section of the new home screen."
"Very informative!"
---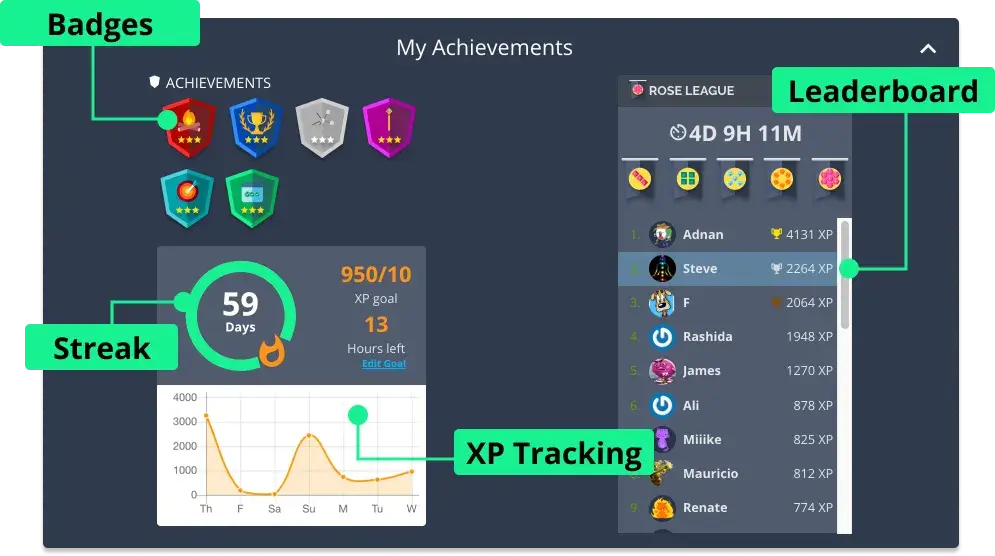 Pump up your study motivation in "My Achievements" 💪 Build up your Picmonic status by earning badges, keeping your Daily XP streak alive, and climbing the ranks in competitive leagues to dominate the leaderboard.
"Much cleaner look and feel."
---
Take your new Home Screen for a spin and discover all of the new features and capabilities we've built for you.
(Visited 868 times, 1 visits today)