Nurse practitioners go through a significant amount of schooling, exams, certifications, and good old hard work. There's no doubt that the journey to becoming an NP is long and can get a little bumpy, but it's more than worth it. No matter what kind of NP you want to be, we're here to tell you that NP school is hard, but it's not impossible.
How hard is NP school, you ask? Well, let's dive into the reality of pursuing your NP certification and how you can prepare for NP school.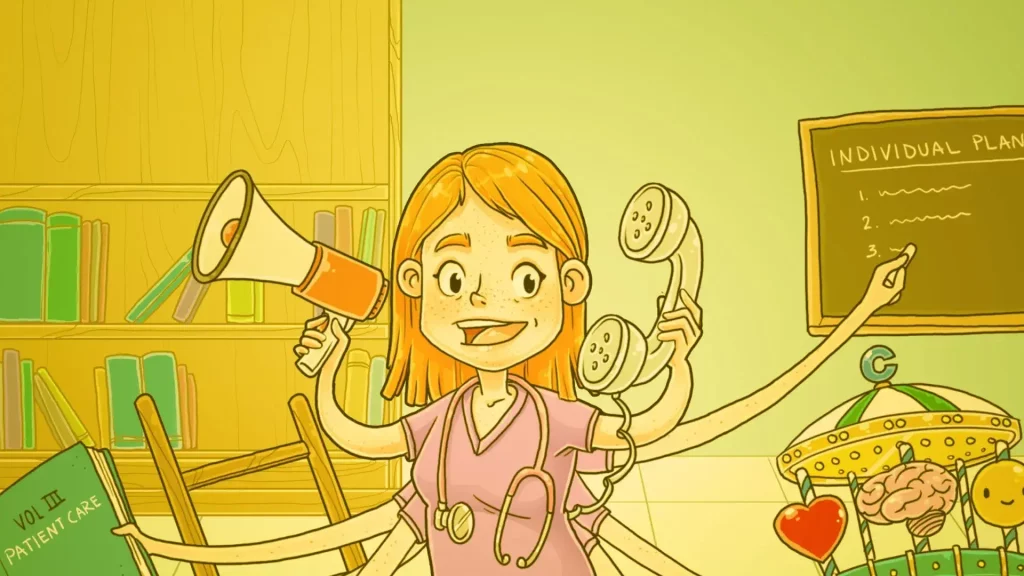 Why NP school is notoriously difficult
It's a competitive and comprehensive process to get into an NP program. Whether you're pursuing your MSN or DNP, your GPA, application, interview, letters of recommendation, completion of prerequisites, GRE (Graduate Record Exam) score, and clinical experience will be considered for getting into your desired NP program. Talk about lots to do!
1. Difficult Coursework
Once you're in NP school, be prepared to be met with a challenging curriculum. As an NP, patient management and care are of utmost importance. Everything you learn in NP school will teach you how to be an independent and successful NP. While you may be familiar with some concepts thanks to your previous RN experience or schooling, this coursework is way more rigorous.
2. Specialization Requirements
There are several NP specializations you can choose from. You can be a Family Nurse Practitioner, Adult-Gerontology Nurse Practitioner, Acute Care Nurse Practitioner, Pediatric Nurse Practitioner, and Psychiatric-Mental Health Nurse Practitioner. However, if you choose a specialization, there will be additional requirements you need to meet. You'll have to take additional courses or tests and take the AANP or ANCC certification exam.
3. Course and Graduation Requirements
NP students must meet their course requirements and graduation requirements. This typically includes completion of clinical hours, final projects, a DNP capstone project for DNP students, or more depending on your program. Some NP programs can help you search for clinical placement or assign you one, but you may have to search for one on your own which is a lengthy process.
The Difference Between NP and Nursing school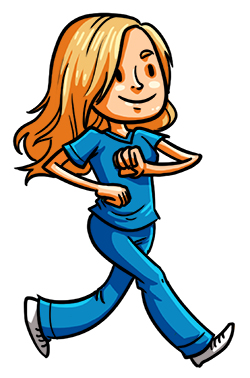 In nursing school, you're learning the foundational skills to be a nurse and absorbing completely (or somewhat) new knowledge. In NP school, you'll deep dive into concepts you've already learned in nursing school and learn how to apply them in real-world situations. It is much more advanced and in-depth. Overall, both are complex and challenging, but in different ways.
4 essential tips you need for NP school
Now what you've come here for! Here are some recommended NP study tips and resources to help you in NP school.
1. Grab a planner to craft your schedule
With clinical hours, studying, exams, classes, and maybe even work, every NP student has a demanding, busy schedule. Your NP program will take up a lot of your time, so it's best to stay organized as you juggle your schooling with other responsibilities. Grab a planner or use Google Calendar to create your weekly plan and never miss important dates for exams. Be sure to pencil in some me time too.
2. Ask for help when you need it
Take advantage of the services available at your school! You can reach out to your instructors, use tutoring services, or visit the writing center. You should also ask questions at your clinical site and be extremely attentive. This is your time to learn and absorb information, so don't be afraid to actively engage wherever you are. This is a learning environment and an opportunity to take advantage of.
3. Use these tools for success
It's time to get studying and get organized! Use the helpful tools below in your journey.
4. Use these two NP study tips
It's important that you review the material after class! Go back, highlight your notes, and create flashcards (or a quick review sheet) so you have a few prepared study tools for future exams. You can also use Picmonic for review to ensure you're refreshing your memory often.
Furthermore, make your study sessions fun. If you dread studying, it may be because your current habits aren't cutting it anymore. It can take some trial and error but try new methods of studying or ask your peers what works for them. Nonetheless, once you find your favorite approach, you can study consistently and look forward to acing your exam.
NP School Difficulty: Questions and Answers
Still gauging the difficulty level for NP school? While it may be hard, it's like your favorite game on expert mode—you can beat it. Find some reassurance in the answers below.
Is NP school harder than nursing school?
Answers vary from student to student, but the overall consensus is yes. Neither is a walk in the park and both are notoriously hard. NP school expands on nursing school knowledge you already have under your belt which means less hand-holding and higher expectations from your instructors. In Np school, you already have some familiarity with concepts, but in RN school, you're likely learning these concepts for the very first time.
What is the hardest part of NP school?
Balance. You're busy studying, doing your clinical hours, and tons more. You may be tempted to overwhelm your schedule and jampack it, but use your planner to stay on track and plan accordingly. Now, this is easier said than done, but it's definitely doable.
How do you survive in NP school?
Take a breather because self-care is your new best friend. You need to make sure you're good to go, so a good night's sleep, balanced meals, and time with friends and family are always helpful. NP school can be stressful, but you will survive no matter what. We believe in you, but it's time you believe in yourself too. Now go get that degree!
TRY PICMONIC FOR NURSE PRACTITIONER
(Visited 1,840 times, 6 visits today)