It's hard to imagine what your nurse practitioner school experience will be like if you haven't had the pleasure of attending yet. Maybe you were just accepted and are wondering what's next. Maybe you are on the market for a program and need more information. Look no further for things to know and how to prepare for the adventure ahead!

5 Insider Tips for a Successful Nurse Practitioner School Experience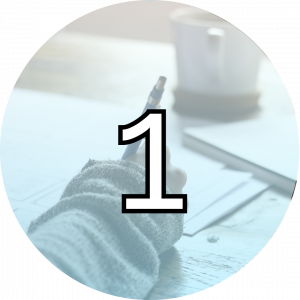 Tip #1: When Considering your Program, Don't Worry About What to Wear
A totally online or hybrid NP program like family nurse practitioner (FNP), pediatric nurse practitioner programs or other Advanced Practice Registered Nurse (APRN) programs offer the opportunity to do the coursework on your time. You may look forward to studying anemias in between binges of "Dawson's Creek" (a nod to all you older Millennials) while in your PJs or athletic wear. If so, a flexible online or hybrid option can offer you this opportunity. However, many nurse practitioner students feel attending online courses essentially leads to teaching yourself the material. This may be the case for both online Master of Science in Nursing (MSN) and Doctorate of Nursing Practice (DNP) programs. It can also be difficult to find specifics about this when reviewing program admissions or skimming recruitment information. A good resource to ask about this is a program recruiter or current students enrolled in your program of interest. Understanding a program's academic offerings, administrative faculty, facilitates and learning supports is a smart way to find a program worth attending.
Tip #2: Show Up for Socially-Distanced Class
Personally, I think hybrid programs are "radical" (a nod to all Boomers). Many programs offering a BSN-DNP option may blend online courses with a once-a-week traditional classroom meet-up. There are many reasons why this option can lead to a good academic experience. Meeting with your instructors face-to-face assists with understanding certain concepts through informal dialogue and questioning. Also, being part of a classroom with your peers offers the opportunity for lasting friendships and peer support through this stressful time.
For many graduate nursing students, there are challenges in attending traditional classroom-based courses. Competing employment demands, child care needs, sleep, self-care, health and wellness, and other obligations all point to the value in greater flexibility offered with online or hybrid programs.
A healthy majority of us experienced the durability and shortcomings of online education during the initial phase of the COVID-19 pandemic in the spring of 2020 whether from news stories, our children's experiences, or maybe our own experiences – like all you recent BSN and MSN grads! When considering "what will work for me," many top programs like Yale, University of Washington, or John Hopkins require weekly to at least once a semester classroom attendance. This is a good barometer to measure other programs against.
Finally, many previous hybrid or traditional programs may not have as many in-person opportunities this year anyway (thanks, COVID-19). These programs may rely on greater online delivery of coursework for the foreseeable future. Consider this when searching for and inquiring about the right program for you.


Tip #3: Work the Net! Or Not
Many schools require students to find their own clinical placements and preceptors. You may be left to your own devices, essentially cold-calling clinics to see if you can find a preceptor who will take you. This may require significant networking, and for many students, it could be a serious problem.
Additionally, clinical sites and preceptors often change the plan at a moment's notice. For example, while attending my Family Practice II clinical rotation with a local clinic, a certain virus-who-must-not-be-named ceased all "normal" activity for the organization and barred all students except medical residents from tending their academic requirements. Now, this is a rather extreme example, but individual preceptors experience life events that require them to drop potential preceptees: job loss, injury or illness, or a taxing workload from their employer. Not to mention the majority of preceptors are not compensated for their additional efforts in training future APRN professionals.
So, what do you do? One strategy is to be a part of a professional nursing collaboration, such as the ENP Network. NP students can empower themselves to not only find preceptors, but connect with local professional organizations, attend sponsored events, search for jobs, and more. Students must register with the collaborative to participate, and for a nominal fee, exclusive options are accessed when searching for and communicating with potential preceptors.
Another strategy is to forgo the entire "preceptor hunt," and find a program that does this for you. The program I attend dedicates a team of faculty to perform this function and many of the faculty work in the same organizations where they network the preceptor pool. An added bonus to this strategy is the vetting process. My program and faculty conduct regular and routine evaluations of both preceptors and clinical sites. This process ensures quality sites and personnel are retained for current and future classes. Without such dedicated effort, many students may find themselves at risk for adverse learning conditions or compromised academic quality in their sites and preceptors. Have no fear! Just be aware of these conditions, and take your time when researching your potential programs.
*BUT WAIT, THERE'S MORE (for BSN-DNP students)!
I'd be doing all of you BSN-DNP students out there a disservice if I didn't mention the magic associated with planning and coordinating your Capstone Project. Though my wonderful instructors and faculty assisted me with my clinical experience (a BIG thank you to them), my program hasn't implemented a support program for finding and maintaining a network to support students' DNP Capstone (or Quality Improvement) Projects. A quick refresher on this: the American Association of Colleges of Nursing (n.d.) proposes the "Final DNP Project" as an opportunity for integration of learned practice skills and demonstration of nursing scholarship principles and competencies into a change on the organizational or system level. Many of my peers and other students implement their projects with their current employers and respective departments. I think this is a good way to address needed changes in your organization, and a wonderful opportunity to initiate quality improvement. I personally had the same opportunity, but I felt a greater calling to the role of a consultant working outside an organization to address problems they were encountering. Yes, this was difficult, but there were many reasons why this was advantageous.
First, it required me to see the problem more objectively. The problem did not directly affect me, so it allowed me to search for solutions with fresh eyes. Secondly, it broadened my network. If I needed an employer, this gave me an opportunity to make good first impressions and secure a position. Thirdly, I felt more open to possible quality improvement ideas as I was not locked into one.
For anyone pursuing a DNP, I'd recommend the following:
When looking for programs, ask about how the DNP project is supported by administration and local clinical entities.

Ask if there is interest by local clinical sites in implementing students' DNP Projects

Look at current and past DNP projects which are usually listed on the School of Nursing's website, including where they were implemented.

Read about academic faculties' research interests to better align a potential DNP Faculty Chair, who could guide you through the process.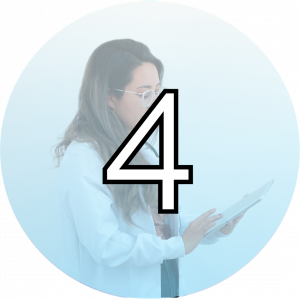 Tip #4: Begin and Leave With A Good Impression
Remember Tip #3, about finding your own preceptor? If that's the case, you'll have to rub shoulders with anyone who can help you get a foot in the door. Think of every interaction you have inside and outside of school as an interview. For this reason, turn yourself into a networking butterfly, and embrace new relationships along the way.
It doesn't end once you've landed a preceptor, though. The connections you are making could be the direct line to your next job, so make sure you are leaving good impressions everywhere you go. Preceptors make great references, so let them know how grateful you are to have the opportunity to be learning from them. Who doesn't love chocolate and a "Thank You" card? Then, prove yourself worthy by working hard.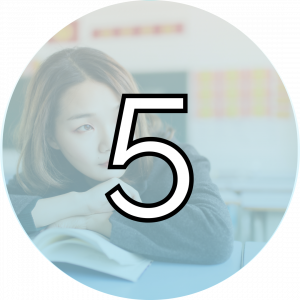 Tip #5: Revenge of the NURds!
If you are considering nurse practitioner school, realize that this is the time to take every opportunity you have to learn, learn, learn. Ask as many questions as you can, and be prepared to supplement what you learn with extra research.
Now is the time to heartily embrace your inner nerd (or NURd for Nurse + Nerd, get it?). When you do this, you can have fun in an inherently stressful environment. Dress up as a mock patient and deliver a case scenario. I dressed as Dwight Shoemaker, age 53, with herpetic encephalitis. Download a catalog of clinical apps and incorporate them into your study sessions. My favorites are Picmonic, HumanDx, Epocrates, and eMurmur Primer. Purchase a whiteboard and follow along with Armando Hasudungan as he draws out COVID-19 pathophysiology. Just. Make. It. FUN!
Graduate nursing education is hard enough. There will be a constant flow of new information, and your brain will feel it's running a marathon (spoiler alert: you are). However, it doesn't always need to feel this way, and finding ways to lighten the heaviness of it is one of the secrets to lasting until the end.
Picmonic for Nurse Practitioners happens to fall in line with this mantra! It's engaging and fun, and the use of picture mnemonics or mnemonic flashcards creates fast and efficient study sessions. This facilitates extra time for much-needed R&R in your time off from school and clinicals.
Remember: you have a personal reason for all this stress and discomfort. Reflect on your why and share it with others. Write it down and put it in your notebook or computer. Keep your head up, and know that the Picmonic team is here cheering you on!
Looking for more tips for mastering your nurse practitioner school experience. Watch this! ▶️


The Road to Becoming a Nurse Practitioner


If you're preparing for NP school or simply wondering if becoming a nurse practitioner is right for you, we're addressing any pressing questions you may have about the experience!
How long is NP School?
It depends where you start. To get into NP school, you must be an RN with a BSN. Your BSN will take approximately four years to complete, and once you're an RN, your next step is to apply to an MSN program and select the clinical specialty of your choice. You can spend up to 2-3 years in NP school if you attend full-time.
How long is NP school after RN?
To become an NP, you must become an RN, enroll in an MSN program, obtain national certification in an NP specialization, and then qualify for state licensure. If you're an RN with a BSN, it will only take you two years to complete NP school. However, if you're an RN who has not yet earned a bachelor's degree, you can enroll in an RN-to-BSN program for up to two years. Then, enroll in an MSN program for additional two years.
How hard is NP school?
NP school isn't a walk in the park. NP school builds on the information and skills you've learned as an RN, preparing you to become a professional healthcare provider. With that being said, you're going to be challenged academically. Everything you learn will be at a higher, specialized level, but if it's what you're truly passionate about, it's rewarding. NP school aims to help you develop the skills and knowledge to properly care for patients on your own.
How do you study effectively in NP school?
To study effectively, you should develop a tried and true study plan. You most likely already have one from all your years in nursing school because–let's face it–old habits die hard. Take time to re-assess your study plan and make sure you're making time for self-care. You should have time to study but still maintain a student-life balance.
Additionally, with many tips and tricks out there, you may be tempted to completed revise your study approach, but don't throw away your favorite way to study. If it works then don't fix it! Whether it be through guides, flashcards, practice questions, or visual mnemonics, you'll be very well on your way to passing your exams and reaping success in NP school. Use the tools that work for you.
Is NP school harder than nursing school?
It's different but has similar courses to nursing school. In NP school, you'll dive deeper into the topics and content you learn in nursing school, such as np pathophysiology, and it will be challenging. You will be expected to meet higher expectations in some instances, however, don't be intimidated. You belong here and you're going to become an awesome NP.
Which NP specialty is easiest?
Some of the easiest specialties to get into are family nurse practitioner, pediatric nurse practitioner, aesthetic nurse practitioner, occupational health nurse practitioner, and adult-gerontology nurse practitioner.
It's tempting to go for an easy specialty, but you should choose the specialty that's most rewarding for you. To decide which one is right for you, consider which patient population you want to care for, where you'd like to work, or if you'd like to pursue a DNP!
Should I work while in NP school?
Working during NP school is an extremely personal choice. While NP school may be demanding, working and attending school at the same time is not impossible. You'll definitely be busy and need to make use of your time-management skills, but you can make it work. If it's a necessity, attend school part-time or work part-time, enroll in an online NP program, or make sure you schedule vacation time for exams.
We hope these insider tips for planning your nurse practitioner school experience help! And, if you're ready, try Picmonic for free today to get a sense of what may lie on the journey ahead!
CLICK HERE TO TRY PICMONIC FREE
(Visited 6,154 times, 1 visits today)