To be or not to be, a PA or an NP? There are plenty of potential career paths you can take in the world of healthcare. If you see yourself practicing medicine, but you're not quite destined for full-blown medical school, then these two pathways may be right for you.
There are a few differences and similarities between being a nurse practitioner and a physician's assistant. Read below to compare and contrast the two and find out which is the best choice.
Similarities Between PAs & NPs
PAs and NPs are both licensed healthcare providers who go through clinical training, have a graduate degree, and earn certification—through Nurse Practioner Certification for NPs or Physician Assistant National Certifying Examination® (PANCE) for PAs. PAs and NPs have a bit of overlap in their everyday duties as they both diagnose conditions and illnesses, treat patients, and prescribe medications. Although, NPs are limited to prescribing medications in some states.
You can find the scope of practice for PAs by state here, and the scope of practice for NPs here.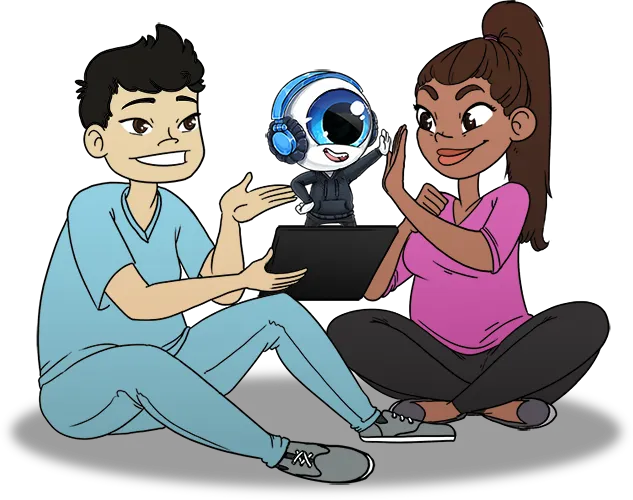 Differences Between PA & NPs
The primary difference between these two professions is their approach. PAs follow the medical model which is a disease-focused, direct approach to care. It involves testing, diagnosis, and treatment for prompt treatment of a patient's illness or condition.
NPs, on the other hand, follow the nursing model which is a holistic approach that considers the whole person. NPs consider how the treatment affects the individual, their independence, and those around them. They often promote smart choices to their patients for long-term disease prevention and overall improvement of their health.
NPs can also practice independently in some states, but PAs must work with physicians. PAs may also assist in surgeries.
PA and NP Education and Certification
Nurse practitioners can earn their Masters of Science in Nursing (MSN) or Doctorate of Nursing Practice (DPN). They must be a registered nurse before entering these programs and have a bachelor's degree.
Aspiring nurse practitioners have a few specializations to choose from, but they must be certified in that specialization via their board certification exam. Long term, they must be recertified every two years and complete 1,000 clinical hours in a certified specialty and 100 continuing education hours.
For a PA program, PAs must earn their Master of Science in Physician Assistant Studies and pass the PANCE exam. PAs can switch specializations easily with no recertification requirement. Although, every two years, PAs must complete 100 continuing medical education (CME) hours and pass recertification every six to ten years.
PA and NP Salaries
In 2021, the U.S. Bureau of Labor Statistics dertermined the median pay for a PA was $121,530 per year; the NP median pay was $120,680. According to the 2023 U.S. News & World Report, nurse practitioners currently rank #1 as the best healthcare job and physician assistants come in second.
How to Choose If Being a PA or NP Is Right For You
Physicians assistant and nurse practitioners work in similar environments. Both career paths are in high demand with a career outlook of 40% growth from 2021-2031 for NPs and 28% growth for PAs.
Here are a few questions to ask yourself when choosing between the two:
What approach do you want to have for patients? Revisit the medical and nursing approach to pick your preference.
Do you want to specialize in something? NP specializations must be certified, but PAs can change their specialization without recertification.
Do you want your own practice or more autonomy? NPs have full practice authority in a total of 27 states.
Recommended Tools that Can Help You Get Through School
NPs and PAs use the programs below to survive school and sometimes throughout their careers.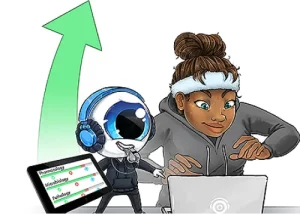 Picmonic: Picmonic is a research-proven visual learning tool for NPs, PAs, and other healthcare students. It covers thousands of topics, multiple-choice quizzes, a personalized dashboard with study recommendations, and tons of resources to help you on your next exam and guarantee you'll pass the PANCE.
Medscape: Medscape offers the latest medical news and has tons of useful tools for future NPs and PAs like drug look-ups and interactions, disease and condition references, procedural articles, and more.
American Academy of PAs: The AAPA has clinical tools, career resources, events, study tools, and a community of PAs to help you succeed.
American Association of NPs: Find clinical resources, reference tools, grants and scholarships, events, and more by joining the AANP.
TrueLearn: TrueLearn is a question bank platform used by thousands of students to prepare for their exams. It offers 800+ PANCE practice questions, 1,800+ FNP practice questions, explanations, quizzes, and analytics to guarantee you'll pass your certification exam.
FAQs: Should you be an NP or PA?
No one can decide for you, but we can surely answer your frequently asked questions!
Is it easier to become a PA or NP?
With long clinical hours, instructional hours, required board certifications, and money factors, there's a lot to consider when going to a PA or NP school. The truth is they aren't easy. Both are competitive and comprehensive programs.
Is PA or NP higher pay?
PAs and NPs have similar pay, but PA pay is slightly higher (a little under a thousand as of 2021). However, PAs have an estimated 12% less career outlook than NPs for 2021-2031.
Is NP or PA school harder?
PA and NP schools are challenging in their own ways. PA school does require more instructional and clinical hours than NP schools, but with the right study tool, you'll be okay no matter what you choose.
Ready to choose? Explore Picmonic's NP program or PA program to see how we can help you succeed on your NP or PA journey.
(Visited 779 times, 3 visits today)