Success on COMLEX helps secure your preferred residency match. Nikolas Parisis, DO shares the five habits you need to develop now to effectively and efficiently study for COMLEX.
Watch now—>
5 Habits for Successfully Studying for COMLEX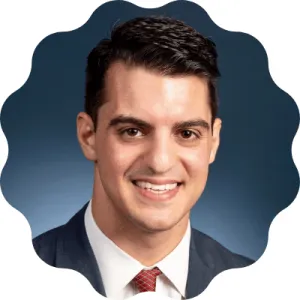 Be sure to check out Dr. Parisis on his social media channels, as he shares tons of great tips and advice for medical students and residents.
Instagram: @drparisis
YouTube: Dr. Parisis
TikTok: @drparisis
If you're short on time, below is a quick round-up of the five habits you need when studying for COMLEX presented by Dr. Parisis.

HABIT 1: Studying for COMLEX (or USMLE Step) Really Starts Day 1 in Med School
Sure dedicated studying doesn't begin day one, but the foundation you're building now is key to ensuring you're successful in the future.
HABIT 2: Don't Overload Yourself with Resources
There are a handful of core resources that most students and graduates agree work when studying for board exam prep. These include:
Picmonic, of course!
UWorld for both USMLE Step and COMLEX (Plan to get through UWorld at least once)
Boards & Beyond

HABIT 3: Find a Study Scheduler That Works for You
A quick Google search will reveal several med school study schedulers. Or you can rely on a good ole' fashion calendar (digital or hardcopy). Whatever works for you! And, be flexible during dedicated studying. This is the real world, and sometimes things come up. Dr. Parisis encourages you to give yourself grace.
HABIT 4: When In Doubt, Write It Out
There is a lot of research on why writing something down helps you solidify facts in your long-term memory.
HABIT 5: Take Care of Yourself
Getting adequate sleep and keeping a healthy diet will keep you functioning and studying at peak levels. As a healthcare student, you know better than most the physiological and neurological benefits of self-care.
MED STUDENT TOOLS & RESOURCES: AT THE CLICK OF A MOUSE 🖱️
CLICK HERE TO TRY PICMONIC FREE
---
Download our mobile app and take Picmonic on the go!




---
(Visited 341 times, 1 visits today)