[Updated for 2021]
So here you are, with those shiny letters "RN, BSN" at the end of your name. You made it up that beast of a mountain. But wait! You see another, higher mountain to climb in the distance: the nurse practitioner mountain. Is this where you want to summit?
We Want You For Nurse Practitioner School!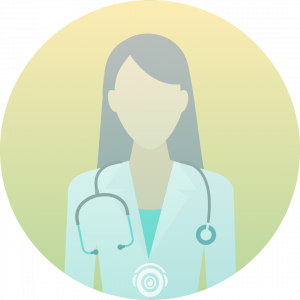 It makes sense if you were on track to be a nurse practitioner when you started your BSN, and you are ready for the next step (which should include Picmonic for Nurse Practitioners, just sayin'). 
So, what about the rest of us? The dreamers, previously diploma nurses, raised my kids before starting my life, and already-had-three-careers types?  Well, you have a BSN now, you are a Registered Nurse, and therefore you are primed to join the projected 290,000 NPs currently in the U.S. workforce. The truth is there are many reasons not to go at this time; too many to list in this article.  Check out this post if you are looking for more insights toward your journey from your wonderful, supportive Picmonic team.
Honestly, there is some FOMO (fear of missing out) in the nursing world of the RN when you take the step toward your advanced practice registered nurse (APRN) license, including nurse practitioners, certified registered nurse anesthetists, clinical nurse specialists and nurse midwives. There are times when I look back on my journey and long for the times working alongside my fellow RNs in the emergency room as we do the trauma shuffle.  It's true I can go back there as a nurse practitioner, but will it ever be the same?

Nostalgia aside, I will focus on some heavy reasons to enroll in an NP program:
Nurse practitioners meet a higher scope of practice

. NPs diagnose (nursing and medical), prescribe medication, supervise, interpret diagnostic information, consult, refer, counsel and initiate treatment. These competencies are often only the baseline for a credentialed (e.g. certified in training and experience) NP, and their competencies can grow from there with opportunity and additional training.

NP Job Outlook. Employment of NPs is

expected to grow by 28%, or about 53,300 jobs for NPs

from 2018 to 2028. Currently there are on average 16,900 nurse practitioner positions open.  

Pay (duh).  Median annual wage for nurse practitioners in 2019 was $115,800 according to the

Bureau of Labor Statistics

.  Median annual wage for a registered nurse in 2019 was $73,300 annually.

The U.S. News and World Report's "100 Best Jobs of 2020" lists nurse practitioners at #55, behind orthodontists, but before statisticians. Reasons for this are the expected future growth of the field, current and future job market projections, and a strong median salary.  On the down side, above average stress is also associated with being a nurse practitioner, but that's true of any area of nursing. Nursing school will do its best to replicate this working environment, and nurses are born with a lasso in hand to break that stress-bucking-bronco.  Seriously.
START LEARNING FREE WITH PICMONIC
The Basics of Going to Nurse Practitioner School in 2021
For those ready to take the leap, what's next?
1. Trails to your Master of Science in Nursing (MSN)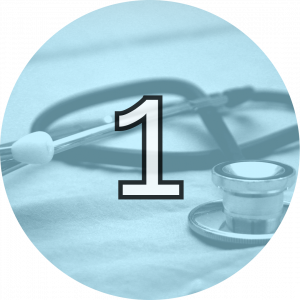 First, to attend nurse practitioner school, you need to be a registered nurse (RN). Not an RN yet? Check out Picmonic for free and let us help you on your path to get there.
Entry-Level Program or Accelerated Program for MSN options are available. If you've got undergraduate or graduate credit and/or a respective degree, but are not yet an RN, these programs are built for you. They are designed around your previous experiences in college and/or employment. The focus of such programs is obtaining an MSN, but you meet the requirements to obtain your BSN in the process.  This option is versatile, but academically difficult and rigorous.   
I'll give you an example of what versatility means and how it works. Meet Cindy the Business Logistics Manager who currently holds a Bachelor's in Business Administration. She wants to become an NP, so she enrolls in her local community college and obtains her ADN in a year or less.  She finds an RN-BSN-MSN program where she meets requirements with her educational background, applies, and graduates two years later.  Other than her newly minted MSN and NP License, what makes Cindy valuable to employers? That's right, her business background! In this example, Cindy could later use her previous experience to leverage herself into high paying health system administrative positions where she can further influence how she provides care for large populations of people. This example highlights the excellent opportunity for diversity within the nursing profession. Many of us were not originally looking to be nurses – yet, here we are!  
RNs with a BSN. This is the classic, straight-forward, well-worn trail and it is worth your consideration.
Dual Master's Degree. For all of you who recently bought the latest time turner, here is a program for you. This trail can lead to fantastic combinations of graduate programs, and segues to degrees such as MSN and Master's in Business Administration (MBA), MSN and Master's in Public Health (MPH), or MSN and Master's in Healthcare Administration (MPH).
2. Trails that lead to your Doctorate of Nursing Practice (DNP)

Nurse practitioners prepared at the highest degree, DNPs improve patient outcomes and expedite the translation of evidence into clinical practice. Many NPs are content to obtain their MSN and enjoy a fulfilling career at this educational level. Others opt to keep going. So, why go further?  Well, to hit this trail, you'll need some supplies.  First, if you didn't check out the aforementioned post, you should, and check out this one too while you're at it. I'm also going to give you my Top 4 Reasons to Climb Mount DNP:

A survey in 2017 reported a general salary difference between DNPs and MSNs of $7,000 annually.  

Nursing science is constantly evolving, evidence is growing, and APRNs need further education and time in preparation for a career.  As previously stated, NPs at the DNP level translate evidence into practice, and this requires a strong academic foundation around planning and implementing at the health system level. Nurses with practice doctorates understand how to navigate and synthesize teams and ideas into quality improvement initiatives.

Teach future NPs, APRNs and other nursing professionals. DNP nurses can serve as faculty in academia. Further, the AACN, the National Academies of Medicine and the Robert Wood Johnson Foundation

call for a rapid increase in doctoral prepared nurses to meet our nation's demand

for nursing faculty, researchers and leaders.

The future is uncertain. As the nursing community, we don't know how the future of advanced practice nursing will unfold. The iconic  2004 Position Statement on the Practice Doctorate in Nursing planned for a future of advanced nursing practice at the doctoral level, yet the 2015 benchmark came and went.  We are doing the best we can at the levels of education for where we've been prepared, patching holes in our tried and true healthcare system. The reason to pursue a DNP (or PhD) is deeply personal and nuanced for all nursing professionals. Talk to others who've been there, glean information from your current position and reflect on how you'd like to practice.
More than two-thirds of nursing schools with APRN programs offer, or are planning to offer, a post-baccalaureate DNP program, and many have a post-master's DNP program.  
Phew…lots of information, right? The takeaway here is that you should do your research and find a program that is right for you. And, your life will be a whole lot easier if you refresh your knowledge of previous content. Check out Picmonic for nurse practitioners to stress less, remember longer, and ace your exams!
CLICK HERE TO TRY PICMONIC FREE

Download our mobile app and take Picmonic on the go!
References:
http://nursejournal.org/nurse-practitioner/nurse-practitioner-salary-statistics/
https://www.aanp.org/education/student-resource-center
http://nursejournal.org/nurse-practitioner/what-to-know-to-become-a-nurse-practitioner/
http://www.aacn.nche.edu/ccne-accreditation
http://www.acenursing.us/accreditedprograms/programSearch.htm
(Visited 2,847 times, 2 visits today)