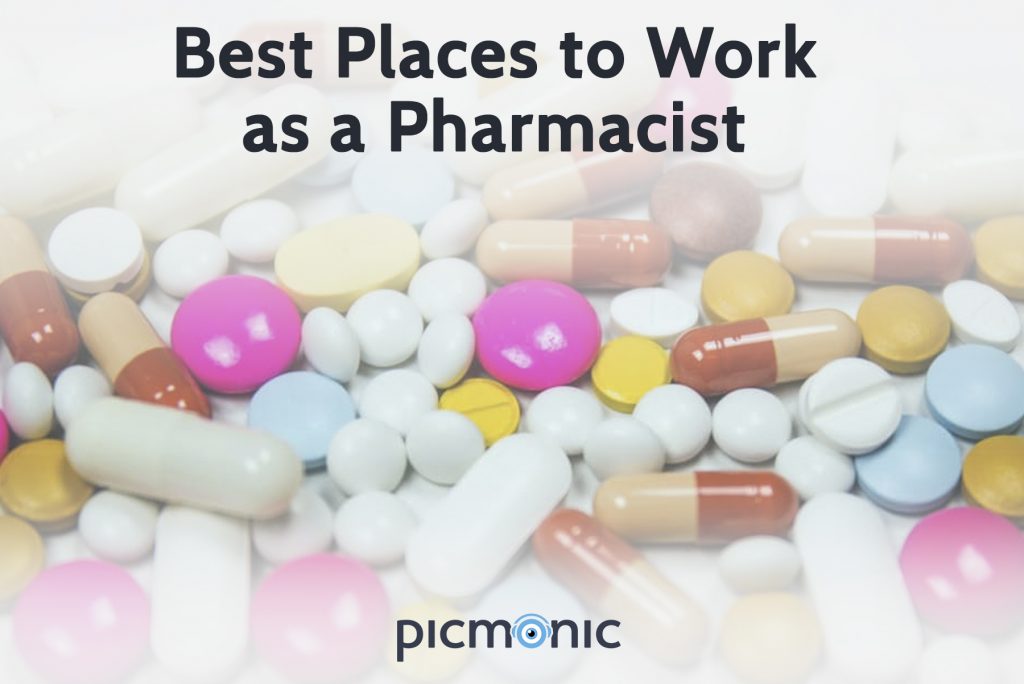 As you study your way through pharmacy school with the help of Picmonic, you might be wondering where the best places to work as a pharmacist are once you're ready to wear the white coat in the real world. According to the US Bureau of Labor Statistics' latest published study, pharmacists in the United States make an average of $121,000 a year. That's not too shabby considering all the effort you're putting into studying and passing the NAPLEX. 
So where should you set up shop? To make it a little easier to decide, we looked into it for you. Here are the five states with the best paychecks for pharmacists.
New York
The Big Apple state pays big bucks to pharmacists ready to step up to the plate. With an average salary of $135,000 a year, New York is the highest paying state in the union -pharmacist wise, anyway- according to the US Bureau of Labor Statistics. The offset? You might be paying among the highest rates for rent in the US, too. But hey, if you can make it there you can make it anywhere, so they say.
Reasons to work here: It'd be easier to think of reasons why not to work here. New York has a lot of amenities like food, culture, and entire songs written about how great it is.
Mississippi
The Mississippi River isn't the only thing that flows through this state. It's money for practicing pharmacists. With an average of $134,000 a year in places like Southhaven, Mississippi salaries do vary -sometimes greatly- from county to county, but the state still ranks among the top five for pharmacists no matter which way you look at it.
Reasons to work here: Mississippi is a game changer for medical research. The University of Mississippi Medical Center performed the world's first human lung transplant in 1963 and the world's first heart transplant a year later. We ❤️ Mississippi.
Washington, D.C. + Massachusetts
Tied for third, Washington, D.C. and Massachusetts give their pharmacists an average salary of $131,000. It sounds way better than running for president and it'll buy a lot of baked beans. But you'll have to brave Massachusetts freezing winters or D.C.'s humid summers in exchange for the dough.
Reasons to work here: D.C. and Massachusetts are great places for history buffs. If you're into museums, American culture, and earning a nice living, sounds like either of these locations could work for you.
California
Sunny California gives their pharmacists an average of $126,000 a year. Making a bit less in CA than Massachusetts is worth the trade off when you figure that pretty much anywhere in the state will be a perfect 72 degrees every single day. We could 'settle' for that.
Reasons to Work Here: A Disneyland Annual Pass? America's Mom Diane Keaton lives there? Do we have to go on?
Georgia
More than just great BBQ, Georgia shells out $125,000 a year for their pharmacists. That's some real southern hospitality (and a lot of peaches). With a salary like that, you might be singing Georgia on my Mind all through pharmacy school.
Reasons to Work Here: Georgia boasts the most trees out of every state in the contiguous US. That, paired with good weather, good food, and tons of outdoor activities make it a fun place to live. Plus, if you're really into Coca-Cola, there's an entire museum dedicated to it.
Of course, before making the big move to a new state for a pharmacist job, you have to pass your NAPLEX first. Don't let this test scare you! Use Picmonic as your pharmacy tech study guide. Picmonic has a fun, easy-to-use visual study guide that's better than flashcards and the best study buddy you'll ever have. It'll be your secret weapon, but we doubt you'll keep Picmonic to yourself for very long. Try Picmonic for pharmacists today!
---

Download our mobile app and take Picmonic on the go!
(Visited 1,081 times, 1 visits today)