Congratulations, you're embarking on your nursing student journey! While there may be a long road ahead and some bumps along the way, becoming a nurse is well worth it. If you're anxious to start or want to be well prepared for what's to come, here are 7 lucky tips for nursing students' first year of school.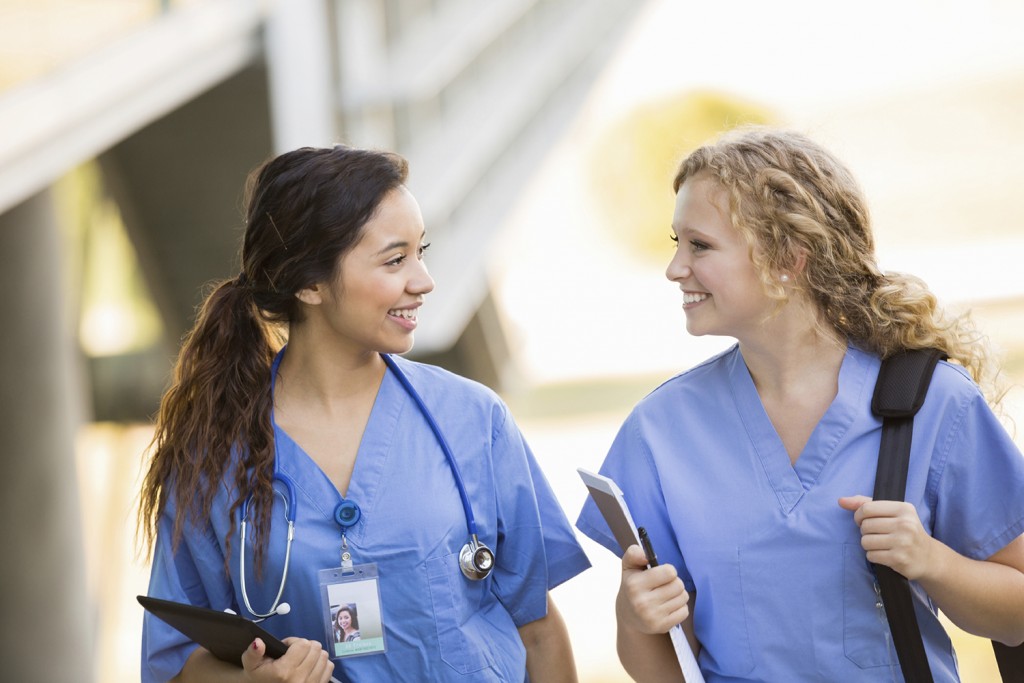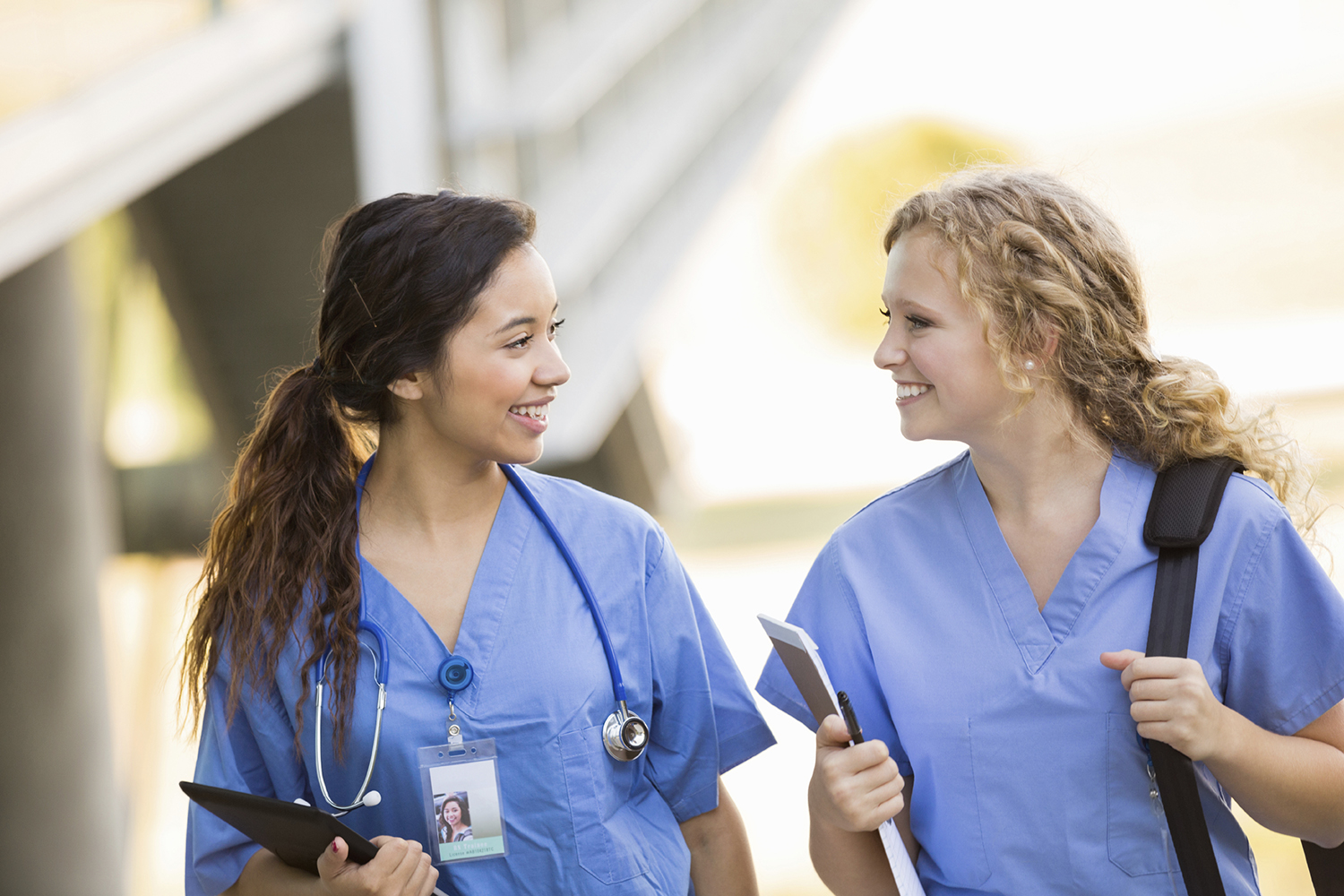 Tip 1: Prepare for rough days
Okay, let's face it. Nursing school isn't a walk in the park, and even if you're determined to breeze on through, you're bound to have bad days. But, hey! That's okay. Our best tip for nursing school is to expect some rough times every once in a while. Nobody is perfect, and you're learning a TON. Recognize that your first year in nursing school is a big adjustment, and you'll get the hang of it over time.
Tip 2: Find your go-to study method
Make a study group or run to your favorite picture mnemonics–find what works best for you. While you may have a tried-and-true method that's worked in the past, don't be afraid to venture and find new study strategies. Nursing school is significantly different than your undergrad experience. You may surprise yourself with new ways you like to study and with faster ways to retain information.
Tip 3: Get ready to bounce back
As mentioned earlier, not every day will be perfect. Don't expect to fail, but expect to pick yourself back up again if you're having a tough time. Having a growth mindset in this kind of environment is key. If you're not understanding a nursing topic or are struggling with your study habits, take a break and come back to it later, ask for help, or use a different study resource.
Tip 4: Stay motivated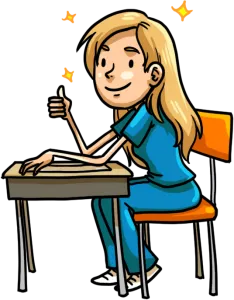 With newfound knowledge and challenges in your first year of nursing school, the best tips for nursing students are tips that help them stay motivated. The Picmonic app is designed to help keep you on track and gamify your study time. Now, when you take actions that result in learning content, you'll earn experience points (XP). You can also unlock achievement-based badges by completing different challenges.
Tip 5: Raise your hand
Asking for help isn't something to be ashamed of. Attend office hours, email your professor, and reach out to fellow nursing students to get clarification on subjects or ask questions. It helps to get a different perspective or to hear a concept in someone else's words in nursing school.
Tip 6: Use all the free resources you can get
Read blogs from professionals on how to simplify your first year of nursing school or get tips for your first semester of nursing school, watch Youtube RNs or Tiktok NPs to get a laugh in with some educational content, or sign-up for Picmonic's free 5-day trial to give your wallet a breather. This is a great way to diversify your study methods. With Picmonic's 5-day trial, free users will access a set of the most popular picture mnemonics that are fully available to Learn and Quiz on for a period of 5 days.
Tip 7: Sign up for Picmonic on your first day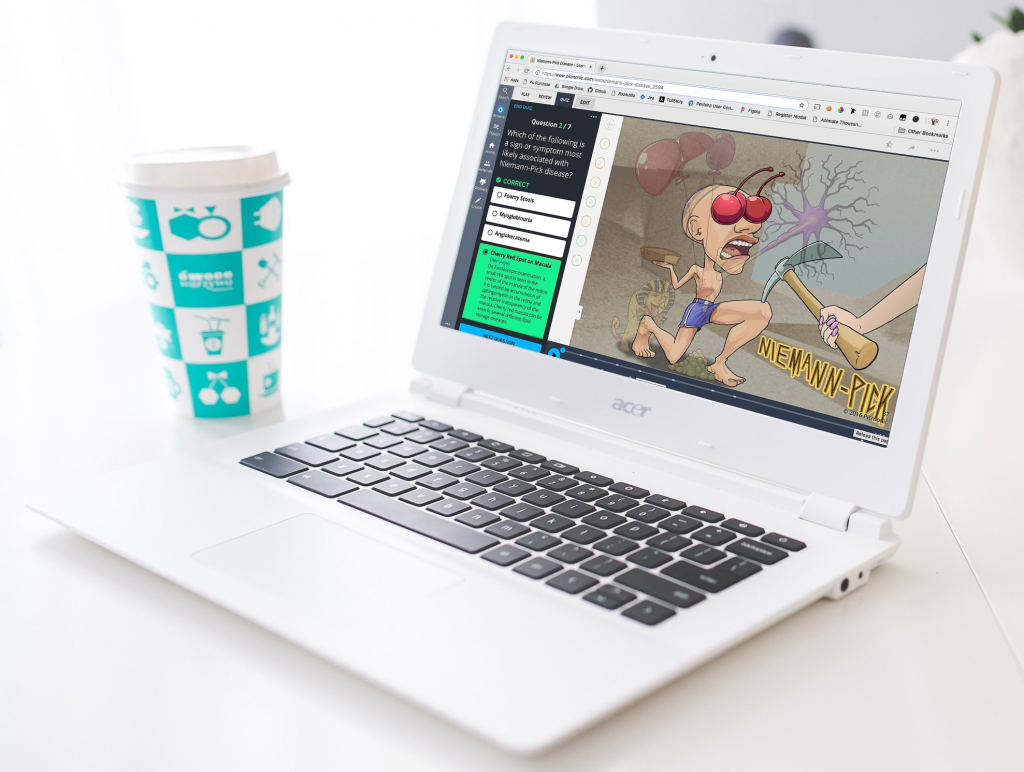 Picmonic is a useful study tool to have in your first year of nursing school, through clinicals, taking the NCLEX, and beyond. Picmonic uses picture mnemonics with whacky and memorable characters, concepts, and stories to capitalize on memory science and help you remember more in less time. Covering thousands of nursing facts, Picmonic even offers a pass guarantee for the NCLEX. Essentially, its many features will help you study for exams, learn the fundamentals of nursing, take a quiz before the forgetting curve sets in, and study on the go. It's a nursing school must-have.
Now that you've got the best tricks and tips for nursing school, download the Picmonic app to get started today!
(Visited 260 times, 4 visits today)