These are the six biggest tips we recommend students to be mindful of when starting their first semester of a nursing program in 2022.
Entering a nursing program can be one of the most exciting and daunting times in a person's life. It's very common for students entering higher education to feel nervous or overwhelmed, but there are things you can do to prepare yourself for the next chapter of your life. We have compiled a list of seven tips to prepare you for your new journey into nursing school. We believe in you, and want to share some words of wisdom to get you started in your new healthcare career with confidence!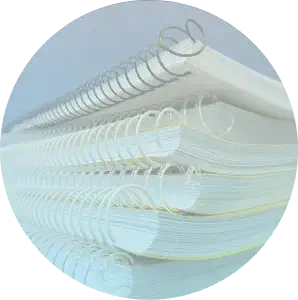 Expect to be Extremely Busy
When preparing for your nursing program, the first tip is to expect your schedule to be busier than ever before! Do not be afraid, though. When it comes to adjusting to your new normal, preparing yourself for what is to come is the best piece of advice we can give you. Nursing programs are extremely rigorous and you will need to dive into your studies full force. You will be spending a lot of time in class and studying outside of class, all while trying to navigate the usual stressors in your personal life. Being organized with your school-life balance will make all the difference. Find certain times of the day you study best, and stick with it. Are you a morning person who focuses best before their roommates are awake? Or maybe you're a night person that doesn't get into a state of flow until the wee hours of the night. Use your knowledge of yourself and work habits to your advantage! Break up your day with little activities that you can do for yourself, like taking a walk or grabbing dinner with a friend. Your days will be extremely busy, but don't forget to take care of yourself!
Shadow a Nurse
Sometimes the scariest thing is the unknown, so getting a realistic glimpse of what to expect as a nurse is a great way to quell some of those fears you might be experiencing! Shadowing a nurse will give you a strong insight into the responsibilities you can expect and the level of patient care nurses take on. Shadowing a nurse also opens up the door for networking and connecting with other healthcare professionals, which you can take advantage of in the future. From future employment opportunities to letters of recommendations, take advantage of the relationships you can build now as a student. Shadowing a nurse will also allow you to gain insight on the plethora of different nursing specialties; from ER nursing to Pediatric nursing, there are many specialties to consider for your future career.
Know how to Combat the Feeling of Overwhelm
In a nursing program, it is to be expected that you will have a heavier workload than when you were in high school. It is important to create good habits from the start by getting into a routine and being as organized as possible. Use to-do lists, a planner, digital reminders, study tools, or whatever your preferred method of organization is. Set personal boundaries and allow yourself to take breaks and relax when you feel that your body needs it. When you start to feel overwhelmed, prioritizing your coursework will help tremendously. Try some beneficial methods of relaxation like journaling, meditating, or even taking a walk and enjoying some fresh air. As a new student, do not be afraid to reach out for help when you are feeling overwhelmed. Whether it be your parents, best friends, classmates, etc., utilize the loved ones in your life along your journey!
Be Prepared to Study and Read More than Ever Before
Study smarter, not harder. The workload in a nursing program is rigorous, but you can do it! The face of the matter is you need to be prepared to study and read more than you ever have before. You will be equipped with a multitude of resources and textbooks during your nursing program. Despite being equipped with everything you are learning in class, level up by doing more than just re-reading your textbooks and notes. Use outside resources to help yourself along the way! Whether you love flashcards, quizzing yourself, or Picmonic's Daily Quiz with Spaced Repetition, there are so many resources out there that will help supplement your studies and increase your memory retention. Another tip is to set up a schedule for your studies that will help you manage your time and workload, as well as feel less overwhelmed along the way. Preparing for your new normal starts before your first day of class! Use your syllabus to get organized and lay out a study plan for the semester. It may feel like overkill, but there's no such thing as being too organized as a nursing student!
Get Involved
Starting a new school year with completely new people seems daunting to most incoming students. You are not alone! The benefit of starting a nursing program is you will meet students who are passionate about similar things and it will soon feel like a tight-knit community. Depending on your program, you could even have classes with the same group of students for the entire length of your nursing program. With that being said, use this to your advantage and get to know your classmates. Getting involved in your environment, in clubs, and with your professor will go a long way. Attend all lectures, clinicals, study sessions, or even invite a classmate out for coffee so you can begin to form bonds with the people around you. This opens the door to so many possibilities like learning new things, developing beneficial skills and relationships, and discovering scholarship opportunities and internships. You will become more connected with your school just by getting more involved.
Study Picmonic Pre-Health
When taking your pre-requisite classes for your nursing program, utilize the study tool Picmonic for Pre-Health to help get you through your classes and exams! Picmonic leads to better grades, less stress, and longer retention. Picmonic's learning system is designed to incorporate the best that memory science has to offer, maximizing retention for hard-to-remember information and helping students remember more in less time. Whether you are prepping for the MCAT, PCAT, TEAS, ATI or nursing school, Picmonic has you covered. Picmonic for Pre-Health covers over 100 topics in Anatomy, Human Physiology, Biochemistry & Genetics, and Psychology. When utilizing Picmonic, you will have a completely customized Daily Quiz with Spaced Repetition with topics you need to learn, a personalized dashboard with study recommendations, access to study guides and resources, and so much more! Use Picmonic as your pre med study guide and escalate your study sessions to remember everything, forever.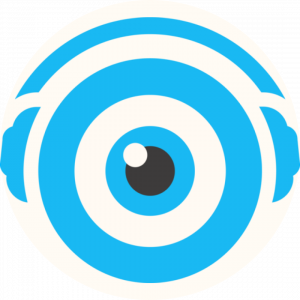 You are about to embark on a wonderful journey and time in your life. Starting a new program can be nerve-racking, but as the famous quote by Fred Devito says, "If it doesn't challenge you it doesn't change you." You have come so far already, and the future has so much more to offer. The Picmonic team is here for you every step of the way, and we can't wait to watch you succeed!
CLICK HERE TO TRY PICMONIC FREE
---
Download our mobile app and take Picmonic on the go!




(Visited 3,080 times, 4 visits today)