Here is your Fundamentals of Nursing study guide. The first semester of nursing school is jam-packed with foundational courses. The Fundamentals of Nursing course, in particular, will supply you with the essential nursing skills necessary to be a successful nurse. 
Since comprehending and retaining the information in your Fundamentals of Nursing course is critical, we've pulled together a complete nursing fundamentals study guide to reference as you take your course.
What are the Fundamentals of Nursing?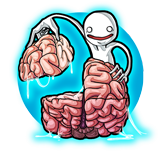 Nursing Fundamentals is one of the first courses you take as a nursing student. It teaches nursing students how to practice safety, compassion, care, and other nursing responsibilities.
The topics below are essential nursing fundamentals and their paired picture mnemonics (Picmonics). Picmonics help nursing students remember more in less time with short videos connecting memorable characters and stories to nursing facts.
1. Nursing Basics
Nursing basics include learning how to follow the nursing process. You will likely encounter the acronym ADPIE, a mnemonic for assessment, diagnosis, planning, implementation, and evaluation. Basics also cover how to communicate with patients, approach culture, identify different lung sounds, know tests and procedures, learn developmental stages, and more.
2. Foundations for Practice 
Foundations for practice is exactly what it sounds like! Foundations include medication administration, routes, dosages, interactions, patient safety, infection prevention and control, and the five rights of delegation—task, circumstance, person, direction/communication, and supervision/evaluation.
3. Physiological Needs
Physiological needs cover how to administer care. Beginning with oxygenation, you will learn oxygen delivery methods, safety precautions, and early to late symptoms of hypoxia. You'll also learn about fluids and electrolyte imbalances, lab values, and IV solutions. In the same realm, you'll learn the importance of nutrition and elimination, surgical care, mobility and immobility, wound care, and other physiological needs.
Use these Fundamentals of Nursing Books to Nail Nursing Basics
You'll likely encounter one or more of these books for your Fundamentals of Nursing course, but if not, we're including them in your nursing fundamentals study guide.
Fundamentals of Nursing: The Art and Science of Person-Centered Care, 9th Ed., Taylor, Lynn & Bartlett
With 158 Picmonics for this nursing fundamentals textbook, it's one that's hard to put down! It has recent technology alerts to inform students what devices and software they'll encounter, QSEN boxes in every chapter, illustrated concept maps, legal alerts, patient care plans and skills section, and tons more to help you digest the fundamentals of nursing. 
Fundamentals of Nursing: The Art and Science of Person-Centered Care, 10th Ed., Taylor, Lynn & Bartlett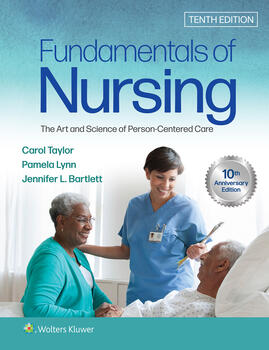 The latest edition of the Fundamentals of Nursing book by Taylor, Lynn, and Barlett has a new clinical judgment chapter which is imperative for new nursing students who will take the NGN. It also has evolving case studies, NCBSN terms and concepts, timely coverage of COVID-19 care, updated diversity and inclusion content, and 2021 AACN Essentials and ANA Nursing Scope and Standards of Practice. You can read this book and use the 230 paired Picmonics to study, review, and quiz yourself on the fundamentals of nursing.
Fundamentals of Nursing, 8th Ed., Potter, Perry, Stockert & Hall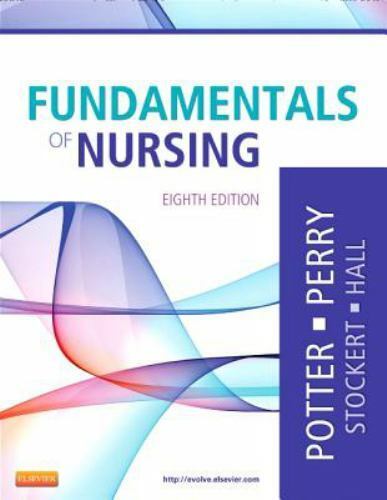 This book is one to reference for nursing fundamentals. When you pair it with 171 Picmonics, you'll learn your stuff in no time. It has over 55 skills demonstrations, 20 procedural guidelines, 25 care plans, 25 concept maps, and all the skills, knowledge, and pictures you need to pass your course and master the fundamentals of nursing.
How Picmonic can help with studying Nursing Fundamentals 
Nursing Fundamentals Picmonics are perfect for helping you study for your fundamentals of nursing course. Plus, after you review the Picmonics, you can reinforce what you learned with multiple-choice quizzes, improving your retention. Not only that, Picmonic's intelligent spaced-repetition algorithm will remind you to review information at the right time to increase long-term retention, helping you remember nursing fundamentals for the rest of your time through nursing school, the NCLEX, and as a future nurse!
Picmonic is a comprehensive study tool covering all the need-to-know nursing facts for nursing school, the NCLEX, and the HESI and ATI. Nursing students use this study tool daily to study anytime and anywhere with the Picmonic app. It has useful resources like nursing study guides, webinars, and infographics, and it pairs well with some of your must-have nursing books.
Study and master your nursing fundamentals by signing up for Picmonic today.
(Visited 1,015 times, 27 visits today)