Pharmacology is a critical piece of knowledge for nurses. It's always intimidating, and at times, challenging, for nursing students to learn all the ins and outs of pharmacology. But, lucky you! This guide is here to help you (and empower you) on your nursing school journey. Learn how to navigate the world of pharmacology below.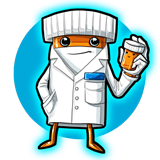 Why is Pharmacology Challenging for Nursing Students?
Pharmacology for nursing students is challenging for a multitude of reasons. If you know, you know, but if you don't, read below.
1. Large amounts of information
Nursing students have to memorize drugs, their side effects, their classes, and tons more. It's a lot of information to digest at once, and nursing students need to nail it pretty fast to succeed in their pharmacology course and in nursing school.
2. Dosage calculations
Nursing students must learn how to calculate drug dosages to ensure patients receive the right amount of medication—not too little and not too much. A dosage mistake (or administration mistake) could be extremely dangerous and could end a nurse's career. This can be very nerve-wracking for nursing students.
3. Drug interactions and classes
Another place where there is no room for error is knowing drug interactions and classes. Nursing students learn the importance of how drugs interact within the human body and with other drugs. You generally need a good grasp of biology and chemistry to master this.
4. Application of knowledge
Nursing students must also keep ethics, patient rights, and patient safety in mind. It's very important to avoid errors and follow the proper protocols when applying their knowledge in the field.
5. Drug administration
Nursing students need to know what drug to prescribe, how much of it, how often the patient needs it, and what way it needs to be administered. Not only that, nurses must provide accurate documentation when it comes to administering medication. This is otherwise known as the rights of medication administration.
Study Strategies to Use for Pharmacology in Nursing School
It wouldn't be a pharmacology study guide for nursing students without a few study strategies.
Strategy 1: Utilize your resources
Make a study group with your peers, visit office hours, ask questions in online forums, or download a free ebook online—there are tons of resources and information out there you can utilize to study pharmacology. If you need a place to get started, explore here first!
Strategy 2: Change your study style
If you're having trouble concentrating or feeling motivated to study pharmacology, then it's time to switch up your approach. Use the chart included in our "How to Ace Pharmacology in Nursing School" blog to match your learning style to the suggested learning activity. If it's something new, it may just become your tried and true study method.
Strategy 3: Mnemonics

Mnemonics, or even better, picture mnemonics! Thousands of nursing students use Picmonic to study pharmacology, watching fun, whacky characters in short, memorable videos to master all the need-to-knows of pharmacology. Picmonic's extensive picture mnemonic library has 300+ pharmacology mnemonics to help improve knowledge, retention, and exam performance!
Strategy 4: Practice math
It may not be your favorite subject, but math is important for drug dosage calculations. Practice scenarios and other real-world situations you may face to ace this part of your pharmacology course. A handy tool we'll mention in this nursing pharmacology study guide is Medscape's drug dosage calculator.
Strategy 5: Model real-life
Another "practice makes perfect" tip here. In addition to calculating drug dosages, you should use mock scenarios and practice examples to nail the rights of medication administration. You will remember the rights, practice them, and learn how to apply them all at once—preparing you for success in pharmacology and in your future nursing career.
Pharmacology Books to Use as a Resource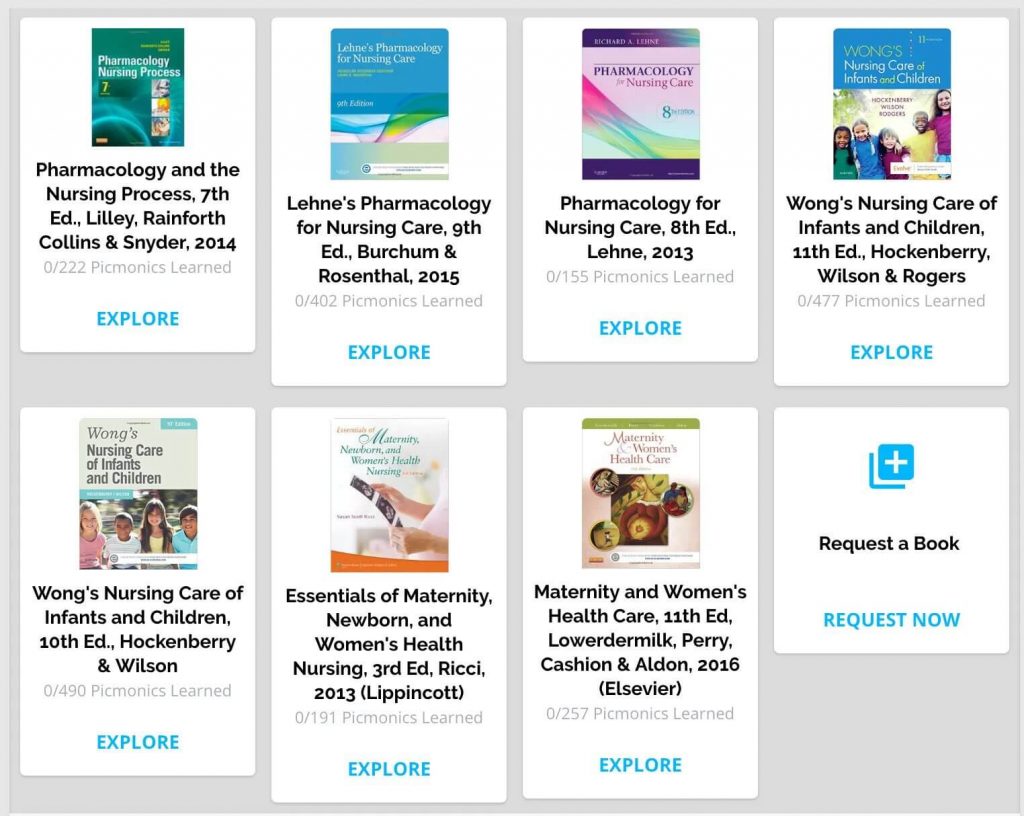 Once you have a few study strategies that work for you, then it's time to hit the books. You can read the following books and study them alongside Picmonic's visual learning system, allowing you to study, review, and quiz yourself to remember more in less time.
Pharmacology for Nurses – A Pathophysiologic Approach, 6th Ed., Adams, Holland & Urban: A holistic approach to pharmacology, this book links pharmacology to therapeutic goals and has 300+ Picmonics.
Pharmacology: A Patient-Centered Nursing Process Approach 10th Ed., McCuistion: With guidance to help you get NCLEX®-ready, this book supplies prototype drug charts and has over 400+ Picmonics.
Pharmacology and the Nursing Process, 9th Ed., Lilley, Rainforth Collins & Snyder: Learn how to safely and effectively administer medications in this book, and tap into 300+ complementary Picmonics when you sign up for Picmonic.
Lehne's Pharmacology for Nursing Care, 11th Ed., Burchum & Rosenthal: Described as a student-favorite, this book is written by nursing educators to help pharmacology be more approachable. This has 300+ Picmonics in the Picmonic library!
How Picmonic can help nursing students master Pharmacology
Picmonic is the only visual mnemonic learning tool research proven to improve retention and test scores. In addition to our extensive pharmacology library, Picmonic can be utilized throughout your time in nursing school. From clinicals to the NCLEX® and beyond, Picmonic is there to support you every step of the way and make you the best nurse you can be.
Picmonic features:
1,200+ Picmonics covering 13,000+ nursing facts
Daily practice quizzes and questions with daily-spaced repetition
Unlimited quizzing with 13,000+ multiple-choice practice questions
Personalized dashboard with customized study recommendations and tips
Access NCLEX® study guides, Next Gen NCLEX® questions, nursing webinars, videos, infographics, and more!
Sign up today to get started
(Visited 363 times, 18 visits today)