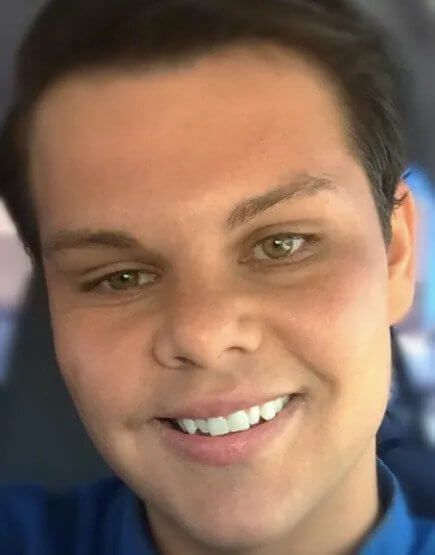 Scott Mason is an RN who graduated from Indian River State College in Florida. We caught up with him to learn about his steps to success with NCLEX® preparation and graduation.

What was the toughest part about nursing school?
Since the first grade I was diagnosed with ADHD and studying for tests was a struggle for me. I have a whole library in my room of amazing nursing textbooks, but my issue is I would study 6 books at the same time because I loved them all. Yet, it seemed like I was never getting through all the material by the deadlines.

What was your NCLEX preparation process?
Studying for NCLEX® seemed overwhelming. I took a Hurst review, but I was having trouble retaining a large amount of material, like always. While I felt hopeless about pharmacology, I ran into "Pharmacology Made Easy" hosted by Kendall Wyatt on YouTube one day.
Something happened; it was like that moment when you're at Disneyland and the fireworks go off over the castle and you feel like magic is real for that moment. I felt like that when I studied with Picmonic. Things that seemed so hard, like pharmacology or neurological diseases, became my best areas all of a sudden.
I felt like a superstar walking into NCLEX®. For the first time, I knew what all the questions were asking me. Picmonic gave me something I have never truly felt before with nursing: I was confident. I loved studying with Picmonic so much, I felt like I cheated on NCLEX®. It was like I knew too much!
I passed on the first try! ME, the student who struggled with a barely passing grade through nursing school and had to repeat the last semester two times. Picmonic took me from being behind all my peers to feeling like I'm at the level I should be.
What's next for you?
My official RN license came in the mail and I still cannot believe that I am a registered nurse! I also had my first interview with the chief nursing officer at Raulerson Hospital in Okeechobee, FL; I was so excited!
I spend a few hours practicing on Picmonic everyday and I feel like it's going to make my transition as easy as possible. When I start as a new nurse, the knowledge level I have retained from Picmonic is what some nurses spend years trying to achieve.
I feel like when I start working my job will be blown away with what I know. I feel so thankful to know, as I move on to higher degrees, Picmonic will always be there for me, up to being a nurse practitioner!
CLICK HERE TO USE PICMONIC FOR NCLEX PREPARATION
---

Download our mobile app and take Picmonic on the go!




(Visited 564 times, 1 visits today)