Passing the United States Medical Licensing Examination (USMLE) is vital to becoming a licensed medical professional and finding a residency match. For medical students, this big exam is one of many. Previously scored on a three-digit score scale, the USMLE Step 1 has been a pass-fail exam for a year now, allowing students to focus primarily on their success. But this change may have had the opposite effect–-first-time USMLE step 1 pass rates are decreasing.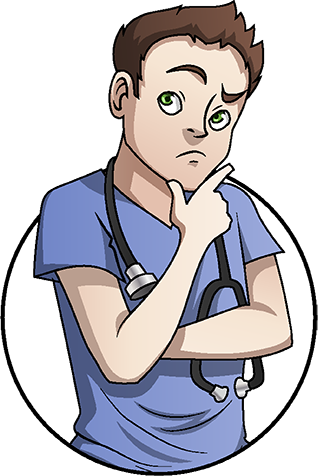 The USMLE Step 1 scoring switch
In January 2022, the USMLE Step 1 transitioned from numerical scoring to pass-fail scoring. This change has been an ongoing conversation; the exam was always meant to be pass-fail. After many lengthy discussions, the program made its final decision in 2020.
The change intended to relieve stress for exam takers and encourage their well-being. With a de-emphasis on a high score, students can earn their medical license and a numerical score won't challenge their acceptance into a residency program.
Otherwise, exam content remains the same, and the passing threshold increased slightly from 194 to 196. Students still have four attempts to pass each level of the USMLE, and if a student fails, their USMLE pass-fail report will report feedback for areas of improvement.
USMLE Step 1 pass rates have decreased since
According to the AMA, 98% of DO and MD students passed the exam on their first try in 2020. In 2022, the USMLE Step 1 pass rate for first-time takers was 93% in the United States.
Elite Medical Prep sat down with Dr. Thomas Smith, the executive director at the Center for Academic Excellence at the Medical University of South Carolina (MUSC) right after the switch. Dr. Thomas Smith observed a more passive learning style in medical students prepping for the USMLE Step 1 at MUSC; they were using active recall study methods less often and spent less time studying in the months leading to the exam. He also reported that MUSC students scheduled their exams sooner rather than later, and when faced with failed practice tests, students became more anxious about the exam.
Different factors come into play with the downward trend of passing the USMLE; the fact of the matter is, medical students should still prepare greatly for this challenging exam even if it is pass or fail scoring.
Studying for the pass-fail USMLE step 1? Re-evaluate your study approach
Whether it's a pass-fail or three-digit-score exam, you need to prepare to do your best on the USMLE Step 1. Failed exams end up on your score transcript. This isn't to say failure is the end of the world, but if you pass on your first try, you'll be prepared to take the USMLE Step 2 which is still numerically scored. To set yourself up for success, read below to find the best ways to pass the USMLE Step 1.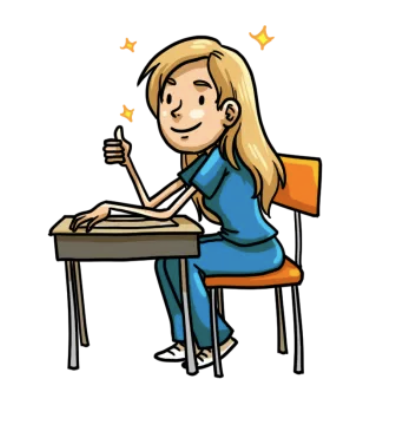 USMLE Pass-Fail Tip 1: Lengthen your study timeline
Schedule your exam later rather than sooner. You probably want to get it over with as soon as possible, but if you take your exam and fail, you'll need to retake it (the exact opposite of "getting it over with"). Set your exam date and create a well-established study schedule for the months or weeks leading up to the USMLE Step 1.
USMLE Pass-Fail Tip 2: Use practice questions and tests
Practice questions and tests will familiarize you with USMLE-style questions and are a great way to actively learn and establish recall methods. They can also help you with establishing time management strategies for the actual exam. Furthermore, with your practice test or quiz, you can determine what subjects you need to spend more time studying. A large part of the exam is physiology, pharmacology, and pathology, so you may want to master those topics if you haven't already.
USMLE Pass-Fail Tip 3: Don't cram
The USMLE Step 1 is not meant for last-minute studying; span your study schedule across multiple months. With the large volume of information, you can't expect yourself to remember and master it in a mere three weeks—even with the right study tools and methods. In general, cramming is far too overwhelming and makes your exam experience more stressful. It won't help your chances of passing, so be prepared and take your study timeline to heart.
USMLE Pass-Fail Tip 4: Take advice from the experts 
Despite the pass-fail change, take advice from previous medical students and other medical professionals who have had high scores and success with the USMLE. Here are some helpful tips for success, how to avoid exam day mistakes, how long you should study, and a three-step study plan to pass the USMLE step 1.
USMLE Pass-Fail Tip 5: Add Picmonic to your study resources
Hold on! Before you start studying, re-evaluate your resources and how many books, question banks, and resource guides you need. Spending your hard-earned money on multiple resources or studying a singular topic is far too much to prepare for the USMLE Step 1. Instead, invest in a resource that offers comprehensive coverage of everything you need to know. Picmonic covers thousands of medical topics and the need-to-knows to pass the USMLE Step 1.
With features like short videos, playlists, medical mnemonics, daily-spaced repetition quizzes, a study scheduler, and an on-the-go study app, Picmonic is the perfect study tool for the USMLE Step 1. You can also pair Picmonic with your favorite Qbank for a refresher or to brush up on topics you're having difficulty with. And last, but definitely not least, Picmonic guarantees you'll pass the USMLE Step 1.

Sign up today to study and pass the USMLE Step 1 on your first try.
(Visited 582 times, 16 visits today)