[Updated for 2022]
Nursing school. Those two words pack a punch, right? Your dreams of a career in healthcare, helping patients, making a difference to people and your community are all right in front of you. Which is why we know you are taking nursing school seriously. Picmonic is here for you even before you start your first day because we know how important it is.
If you haven't started your nursing program yet, this might be news to you; you're going to need a nursing binder, planners, and other organizational tools. Think of these resources as your constant companion through nursing school to keep you ahead in class. These tried-and-true organization methods and tools have served countless nursing students well for years. So let's jump into some of the "must haves" and the best ways to stay on top of your nursing school years.
Getting Started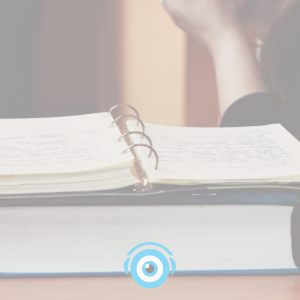 Your nursing binder, or more likely binders, will accompany you during your program. Consider the size of the binder, the ability to customize the front, back and spine. Do you have some ideas about how to categorize the binder? We admit, nursing students have a lot of information to learn and keep organized. Thankfully, Nurse Buff and Just a Girl and Her Blog have both put tremendous thought into how to organize the best nursing binder.
If you aren't familiar with Nurse Buff, we highly recommend it. Nurse Buff integrates humor and fun into their wealth of nursing content. They want to ensure you don't burn out or become overwhelmed. That's why the content here is informative, relevant and entertaining to help you relax.
The Nurse Buff nursing binder intro is full of good tips and tricks from the professionals, as well as things to consider with how you will use the binder. If you are an organization, label-making junkie, you will eat this up! If you are a nursing student who is slightly less meticulous, don't worry, Nurse Buff will help you make a binder that you will use and maintain.
Over at Just a Girl and Her Blog, Abby brings her love of lists and organizing to students everywhere with her Printable Student Binder. While it isn't nursing school specific, we know you will appreciate her attention to detail. She shares her favorite binders, dividers, and even things like a label maker and her favorite clear tape so you can purchase the parts of your binder you'll need, then come back for her binder cover, class schedule document, goal planner, weekly and daily planner, and even an assignment schedule to track everything you've got to get done.
Plan For Success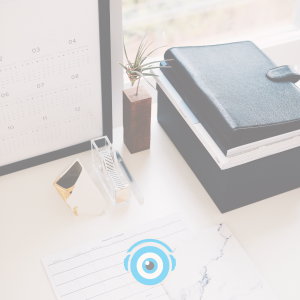 You are going to have a lot to juggle, between classes, studying, maybe work, maybe a family and more. Keeping a planner will be one big step on the road to success. We looked to Straight A Nursing Student for a great free planner to make sure you don't miss anything. They describe it as "The planner I wish I'd had while in nursing school," so you know it meets the needs of real students. You can download these planners for free and pick from a few different options like the amount of lists, spaces for tracking bills and other to-do items, wellness tracker because you need to stay healthy, and the weekly nursing facts to help you rise to the top of the class.
Be Prepared for Lectures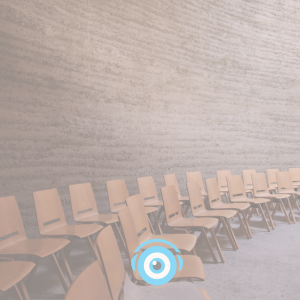 Over at Down to Earth Nurse, you will be ahead before you even sit down for a lecture. At Down to Earth Nurse, Sarah is encouraging both nurses and nursing students so they get the most out of their experiences. Her free lecture prep sheet template helps you get prepared and stay ahead in classes. It helps you break down information between what you learn in the textbook and what was discussed in lectures with sections like diagnostic tests, procedures and interventions. Don't worry, it's already got spaces for what chapter, pages and date your notes are from so as long as you input the information, you can't mess this up!
Over at Enjoying Simple is a whole set of helpful nursing tools you can download and print for free. Enjoying Simple was created to give you tutorials, reviews and resources to enhance your everyday life, whether you are in school, working, staying at home with kids or some combination. Their nursing student printable set has several great resources to get you started, including a calendar, month-by-month breakdown, monthly goals document and a weekly study planner.

If you haven't checked out Etsy for downloadable things for every part of your life, you have been missing out. There's a few great options for nursing school downloads, but one of our favorites is NursingStudyBuddies. While these aren't free downloads like the others on this list, there are nursing-specific downloads available like Patho and Medsurg Mind Map Guide, Pharmacology Organizers and Pathophysiology Note Taking Template. NursingStudyBuddies even throws in a few themed versions for different seasons and holidays, because it might make studying a little more fun.

Our last resource for nursing printable documents to get you through school is another Etsy shop, The Nurse Sam. She has created themed patient report documents, an amazing 31-document collection, and the must-have Nurse Life: Ultimate Work-Life Balance Planner, because whether you are a nurse or still in school, it is important to achieve your best work-life balance to thrive in all aspects of your life.

So many nurses, teachers and creatives are committed to helping you succeed in school and beyond. Between your drive, these binder and printable resources and Picmonic's proven learning system, we know you'll excel at your program.

Picmonic is here to help you learn and retain information from your first classes and through your board exams and everything in-between. Learn more about Picmonic for Nursing and how to get started for free today.

TRY PICMONIC FREE



(Visited 5,990 times, 1 visits today)