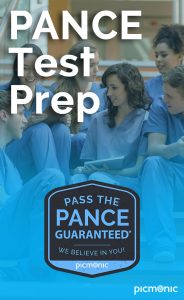 With 300 timed questions, the PANCE can be a real pain in the… well, you know what if you've spent the past month and a half getting ready for test day. Juggling life and PANCE prep can be a little overwhelming, so while Picmonic made studying easier with Picmonic for PAs, we know it takes more than that to battle test anxiety. Luckily, there are things you can do to make passing the PANCE without having a panic attack a reality. Read on for tips that will help you stay calm before, during, and after the PANCE.
Be the Man (or Woman) with the Plan
Create a plan. A PANCE Plan. If you have an idea of what needs to be done and when, you won't feel as stressed when it comes down to scheduling out studying and test registration and anything else that might fly your way during one of the most important periods of your PA schooling career. Bonus: having a plan also means you won't feel as guilty when you take a study break to catch up on life so create a calendar, to-do list, or agenda and stick to it.
Start Studying Now
Preparation is key. Start studying early so you can figure out what kind of schedule works for you. Yes, we are sure you've heard PAs tell tales about studying 12 hours a day 5 days a week for upwards of two months prior to the PANCE and maybe that worked for them, but it could be trial and error to see what works for you. Create a personalized study schedule you can stick to. We know studying for too long can be tedious and difficult. That's why we started Picmonic for PAs. It's a lot easier to learn when you're engaged with the material and getting the maximum out of your study time.
Call Support
When you're feeling especially frantic as you get ready for the PANCE, ask someone you love for moral support or find a fun way to release some steam, like yoga or running. You're not crazy. You're just stressed. Don't be afraid to tell people you're feeling anxious and to ask that they be a little more patient with you in the month before your PANCE. Also, don't be afraid to ask them for chocolate chip cookies. Chocolate helps you study and it's comforting. Two birds. One cookie!
Break It Down
You might be able to study for two months straight, take the PANCE, and go right back into a normal paced life, but most cannot. Make sure that you're balancing life with PANCE prep so you don't burn out after the exam. Try not to feel guilty if you take a break from studying to see loved ones or go for a quick bike ride. Breaks can actually help you as it allows your mind to rest in between intense studying. You need a chance to let your brain absorb what you just learned!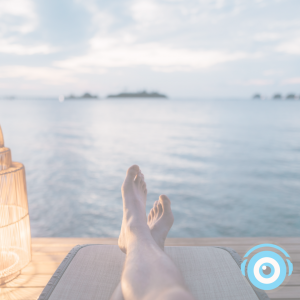 Listen to the Experts
The day before the test should be spent reflecting and relaxing so say the experts. And who are we to disagree? Take maybe one or two short breaks to study, but no more. If you find you're too nervous to sleep that night, resist the urge to bust out your notes! If you had a study plan and stuck to it, you don't need to study anymore. Instead, try to do something relaxing such as reading in bed or watching a TV show you like. Taking your mind off your anxiety could get you to sleep faster. And, pssst, before you go to sleep make sure you set your alarm (and your second back up alarm), have all the documents you need, and set out tomorrow's outfit just in case you over-sleep and need to book it to the testing center in the morning.
And If All Else Fails…
Don't panic if you can't relax and find yourself tossing and turning the night before your test. Lucky for you, adrenaline will kick in so you can still ace the PANCE. Have a healthy breakfast in the morning and some deep breaths. You studied hard and you know this material like the back of your handheld device. No need to worry. Chances are you'll finish the test and be so relieved it's out of the way you'll nap when you get home.
Don't Race
Arrive at the testing center at least thirty minutes early to get your bearings and sign in. If you can help it, don't rush anything for the PANCE. Especially not the questions. Yes, the PANCE is a timed test, but once your test starts, take a moment to read each question calmly and carefully before you answer. If you rush through your test you might find yourself missing easy points simply because you read something incorrectly.
Post-Test Stress Be Gone
If you want to find out if you passed the same week that you take the test, past PANCE test-takers recommend taking the test on a Monday. The NCCPA says it can take up to two weeks to get in test results, but most results are sent within four business days. Taking the test on a Monday means you may get your results before the weekend so you have time to plan your celebration festivities.
It's common to be stressed about important tests, but it shouldn't destroy your world! Planning out your PANCE prep, including making time to study with Picmonic for PAs and making time to relax, can help you avoid panicking before the PANCE so you can keep your life balanced and your test score high. Good luck!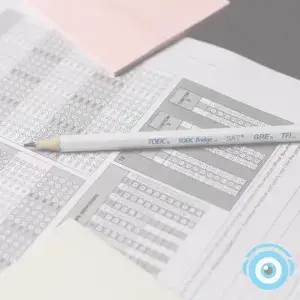 (Visited 9,041 times, 1 visits today)