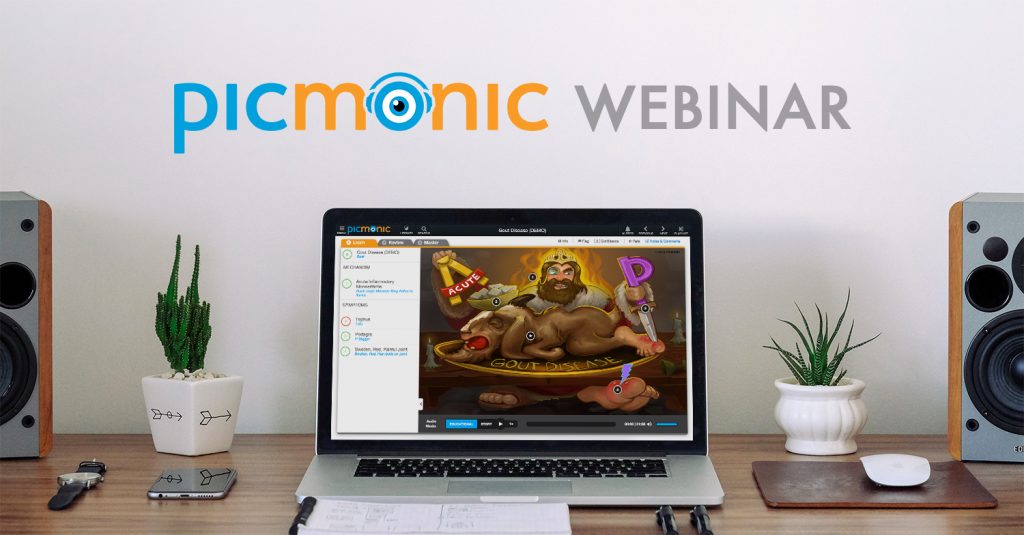 Secrets to Success: Back-to-School 2021 Webinar Lineup
Announcing the Secrets to Success Back-to-School 2021 Healthcare Student Webinar lineup! 
Empowering healthcare students is at the core of what we do. Since its inception, our student webinar series has helped new and returning students searching for resources to do better in school and on their board exams. This fall we've invited incredibly talented students, scholars, and medical practitioners to join us for this free webinar series covering topics like success in your first year, scoring higher on board exams, the right tools & resources, & school-life balance.
CHECK OUT THE 2021 WEBINAR SCHEDULE
Picmonic Webinars for Students & Educators
Picmonic regularly hosts free live webinars for students and educators. When we have upcoming webinars, we post about them on our Facebook pages (medicine and nursing).
You can view recorded versions of previous webinars here:
Do you have a great idea for a webinar topic? Email us!
(Visited 947 times, 1 visits today)