YouTube is a phenomenal free resource where you can learn just about anything. Have you started leveraging YouTube videos for your education as an additional learning tool? Whether you're looking to better understand a topic in your biochemistry class or are seeking support as you wonder how to learn medicine, here are our top five channels to subscribe to as a medical student!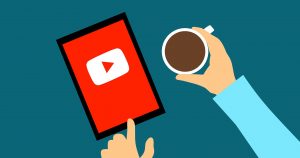 Medicosis Perfectionalis:
Are you a visual learner and love detailed drawings to better understand difficult topics? From Acid-Base Disturbances to Trypanosoma Cruzi, Medicosis Perfectionalis has over 800 videos on medical-related topics for you to learn from. The videos can be anywhere from 8 minutes to over 25, but all follow the same drawing format with amazing descriptions to better understand the topics. Medicosis Perfectionalis' ability to break down complex medical topics is phenomenal. If you're struggling with a topic in class or preparing for an upcoming difficult exam, this is a channel to check out now!
Medspiration:
Do you love staying up to date on everything in the medical and health world? The daily life of a medical student can be extremely busy and sometimes it may be hard to find the time to read all the articles you'd like to. Tune into the Medspiration YouTube channel or podcast to hear amazing interviews and discussions from some of the leaders in the medical realm. Medspiration has a plethora of interviews including one with Andrew Huberman, Ph.D., on the episode of Rewire your Brain for Higher Performance, or Bruce Perry M.D Ph.D., speaking on the topic of Growing Into A Healthy Brain. Find that up-to-date information you need for your classes, residencies, and as a practicing physician.
White Coat Chronicles:
There is more to medical school than medical school. Becoming a doctor will require years of your life and it's important to enjoy these years regardless of the time and dedication school will require! Precious from White Coat Chronicles is an Emergency Medicine Resident Physician and lifestyle vlogger. The videos on this channel range from discussing ICU Burn Out, finding time to study during residency, study tips, exam prep, and balancing life in medical school. Learn from Precious's experiences on how to maximize your time, crush medical school, and enjoy the journey along the way.
TheMDJourney:
Regardless of where you're at in your medical path, TheMDJourney has tips for you. This channel focuses on "Medical School Success with Less Stress," which we can probably all agree is the ultimate goal. Some of the videos include the top books for premed students, prepping for the USMLE Step 1, keeping up with exercise during med school, as well as what to expect during a full day of clinicals. Each video is jam packed with actionable tips and advice. With TheMDJourney, you have a constant resource for anything that pops up as you venture on the journey of medical school.
Dr. Cellini:
Dr. Cellini is a Diagnostic Radiologist & Interventional Radiology Fellow (PGY-6). After two years of creating YouTube content, this channel has a wealth of knowledge for you to learn from. Some of the videos cover how to study in medical school, or "What I Wish I Knew Before Becoming a Doctor." Dr. Cellini's channel also has really quick bits of education, like the one on "How to Read a Chest X-ray in 1 min," so if you don't have a lot of time you can still tune in and learn for your classes in med school!
Kenji Tomita:
Kenji is a medical student in London who has documented his medical journey for three years now. Kenji Tomita's channel focuses primarily on medical school tips including study with me videos, study tips (like using Anki), or how to stay motivated during medical school. In addition, Kenji's channel also highlights financial aspects of medical school like the video on, "How I Live FREE in Medschool (you can too!) or "How I Meal Prep on a University Budget." With this helpful advice on navigating medical school, you're sure to set yourself up with the tools to succeed!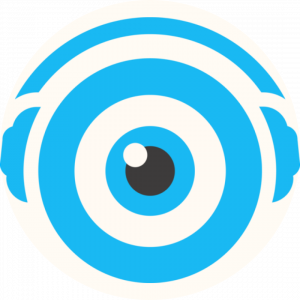 Medical school is going to be hard. With free resources like YouTube and Picmonic, you can set yourself up for success. Most of the videos on these channels are between 5-15 minutes long. Instead of scrolling through Instagram on your next study break, try watching one of the videos from these awesome channels on YouTube. Learn from others' experiences and their pieces of advice to guide your medical school journey while also balancing your life throughout the process.
(Visited 3,562 times, 1 visits today)