We are witnessing a critical time in the cross section of healthcare, technology, prevention, access and training while we live through the COVID-19 pandemic. Recently, Alex Azar, the Department of Health and Human Services Secretary, was able – under the national emergency declaration – to waive federal licensing requirements and telehealth reimbursement restrictions for out-of-state doctors. This change now allows healthcare providers to treat patients virtually in other states, helping in areas of high-need. Similarly, New York Governor Andrew Cuomo has also come out in strong support of telehealth deployment, and is pressuring insurers to waive copays related to telehealth. All of these changes can create more opportunities and more equitable healthcare options for people around the country.
Telehealth, telehealth nursing and telemedicine, new terms for many outside of the healthcare field, is defined by the American Telehealth Association (ATA) as technology-enabled health and care management and delivery systems extending capacity and access. Telehealth enables telemedicine, which is the practice of delivering healthcare services remotely. The initiatives of the ATA is to improve patient access, reduce costs, improve quality of care, and satisfy consumer demand through a variety of delivery methods.
Current technologies showing successes in telehealth include:
Live video conferencing – patients are able to talk directly with providers in a face-to-face manner.
Asynchronous transmission of health-related data – allowing patients to communicate via platforms, have automated reminders and information for vital signs, diagnostic and radiologic imaging, and store records.
Remote patient monitoring – technology that transmits information between patients and healthcare providers and can look like patient monitoring devices, voice apps and digital blood pressure cuffs that sends results directly to the clinician.
Mobile health platforms – linking patients to their health information, online support groups and other resources.
Additional technologies showing promise for the future of telehealth include artificial intelligence, virtual reality and behavioral economic algorithms.
How much of an impact are telehealth, telehealth nursing and telemedicine currently making?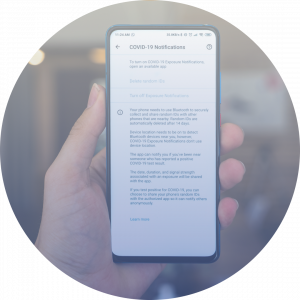 ATA estimates that currently there are around 200 telehealth networks, connecting over 3,000 sites. The sites include tertiary care hospitals, urban clinics, suburban and rural community health centers and remote clinics. Beyond simply being connected, health centers are links used for cardiac, pulmonary or fetal monitoring between providers in the facility and their patients at home. And the telehealth field is expected to grow exponentially.
In 2018, the Journal of American Medical Association, or JAMA as it's widely known, reported annual telemedicine visits increased by 52% from 2005 to 2014. More than 76% of U.S. hospitals connect patients and consulting providers through video and other technology, according to the American Hospital Association.
Telehealth's Potential for Managing the COVID-19 Pandemic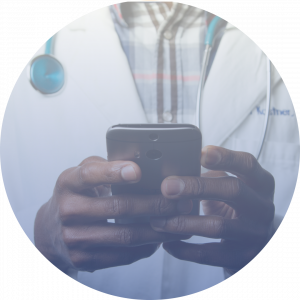 We are living through and watching in real-time how telehealth nursing and telemedicine will change the face and future of healthcare. The ATA continues to petition Congress to address long-standing barriers to inpatient and provider access, improved current modalities, and industry empowerment to serve the immediately growing population requiring care at home. In a March 20, 2020 letter to Congress, the ATA outlined recommendations for emergency expansion of telehealth services in response to the COVID-19 pandemic. Along with advocating for streamlining licensures and certification requirements, the ATAs recommendations included:
substantial funding for the Department of Health and Human Services for rapid deployment of telehealth trainings,
telehealth technology and remote patient monitoring infrastructure investment, and
expanding telehealth service coverage for uninsured as well as insured patients.
During the current COVID-19 pandemic, it is easy to understand the need for migrating non-emergent care to virtual platforms whenever possible. Doing so not only ensures non-COVD-19-positive patients follow CDC guidance and maintain their own health and well-being, but telehealth but also reduces transmission between positive patients and their healthcare providers and other members of the community. While remote patient monitoring has traditionally been used for patients with chronic conditions like cardiac or pulmonary comorbidities, healthcare providers are now able to monitor a variety of conditions without putting patients at further risk of exposure.
On the frontlines of the earliest-hit community in the COVID-19 fight, Providence St. Joseph Health in Seattle now remotely monitors nearly 300 patients with positive or presumed positive coronavirus test results. Discharged patients are issued a thermometer and a pulse oximeter and then upload temperature, oxygen level and heart rate into an app monitored by clinicians.
Those benefiting the most from telemedicine and telehealth nursing during the current pandemic aren't necessarily those affected by COVID-19, but their healthcare providers treating non-COVID-19 patients. In San Francisco, an outpatient nurse practitioner can "shelter in place" while dedicating her time to a regular schedule of telehealth appointments for people dealing with other healthcare needs outside of COVID-19. Being able to continue seeing patients, nurses in just this one city are able to meet the other, ongoing healthcare needs of patients from a safe distance.
Telehealth and telemedicine isn't just a new response to dealing with the COVID-19 health crisis, it has been a growing tool within healthcare and emergency medicine for years. In 2016, a Rural Health Network Development grant from the Federal Office of Rural Health Policy funded placement of mobile telemedicine units within first responder's vehicles. These mobile units allowed paramedics and EMTs to transmit and receive real-time medical information with an emergency department physician. The result was real-time patient triage, advanced onsite care, and the ability to vet facilities for patient transport. Grantees also showed that telehealth and telemedicine were invaluable during disaster response by maximizing available healthcare facility transports not only to hospitals, but also to lower-acuity settings like doctor's offices and urgent care clinics.
Barriers to Telehealth Nursing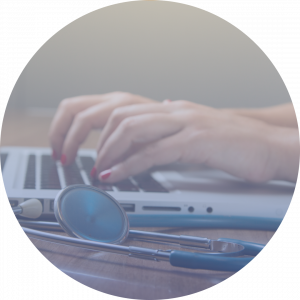 Licensure, credentialing, reimbursement, regulation, fraud and abuse, patient privacy and cybersecurity concerns are issues that have slowed the prevalence of telehealth.
Medical professionals have typically required independent state licenses to practice, creating a challenge for telehealth and telemedicine. The Interstate Medical Licensure Compact and the Advanced Practice Registered Nurse Compact States have helped change this situation, allowing physicians and advanced practice registered nurses (APRNs) to hold a multistate license with privilege to practice in other Compact States.
Reimbursement bars effective inter-state telehealth practices, since state and federal policies differ from state to state and for certain public plans like Medicaid and Medicare. Some plans only cover certain services via live video, others only allow specific services when a patient isn't physically present.
Regulation will continue to present a challenge while no two states define or regulate telemedicine services the same. There are currently 34 states plus the District of Columbia enacting laws which all individually address private payer reimbursement for telehealth.
Telehealth nursing for students pursuing RN or APRN degree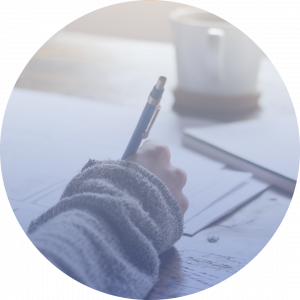 The best approach for students completing APRN or RN degrees – or another healthcare program – (besides using Picmonic for RN or Picmonic for NP) is to look into the independent telehealth training certification programs, like those offered by the ATA. These programs can be general in nature or tailored to specialties like telebehavioral health. Some health systems already have ingrained telehealth programs and capabilities and will offer training as part of their onboarding, or when new services are introduced.
Currently it is best for students to search for accredited programs through certifying agencies to ensure the curriculum is evidence-based, relevant and applicable in today's healthcare landscape. The ATA has accredited four programs throughout the United States which provide foundational telehealth skills. These programs are typically open to physicians, physician assistants, APRNs, nurses, and pharmacists through a five-week online format, requiring application prior to entry into the course.
A look at the curriculum for Thomas Jefferson University's telehealth facilitator certificate program, includes introduction to telehealth, expansion of telehealth services, settings of telehealth delivery, troubleshooting in telehealth and essence of coordination.
The ATA-accredited University of Arizona program was one of the first universities to integrate telehealth nursing training into their Doctorate of Nursing Practice and leads the way in APRN training in telehealth. During the early days of the COVID-19 pandemic's impact in the U.S., the University of Arizona launched an online training, "Developing Telemedicine Services," in response to the new pandemic. Their traditional, in-person telehealth nursing training conferences are usually offered at their campuses in Tucson and Phoenix.
The coronavirus pandemic will affect us all in some way. Perhaps, like me, you aren't able to attend remaining clinical rotations, or finish your Family Practice II rotation for your NP program because of precautions for the widespread pandemic. This has only inspired myself and my peers around the country to advocate harder for innovations in our health system. We will continue to invest in the future of telehealth and telemedicine to work more effectively and fairly for all citizens. For more of us to participate in healthcare's battle against COVID-19, telemedicine skills may be the answer.
Medical professionals and future practitioners should be ready and able to navigate growing telehealth technologies along with groups like universities and the ATA, encouraged to see us all take that next step together. The future of telehealth nursing and telemedicine is bright. And, with professionals like you, we will enhance the structure, policies and training to enable the telemedicine practice to flourish for every member of our community.
(Visited 524 times, 1 visits today)