The ultimate NBCOT study guide is here! Learn how to pass the NBCOT exam, set up your study schedule, what NBCOT resources to use, and the best test-taking tips for the day of your exam.
How long should you study for the NBCOT?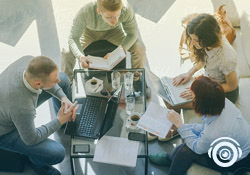 You should study for the NBCOT for at least 4 to 6 weeks. However, most students allot 2 or more months of study time. Ultimately, your study timeline will depend on your study style and lifestyle. If you need more time, plan accordingly.
Your NBCOT study plan starts with studying 5 to 6 days out of the week for at least four hours a day. Make sure your study hours work for you. You can space it out in one-hour sessions throughout the day or one straight study session if you have time. Feel free to change up the hours when needed–life happens!
NBCOT study resources to use 
With tons of information on how to pass the NBCOT out there, here are a variety of resources to use. You don't have to use all of them, but they do complement each other very well.
How to study for the NBCOT exam with Picmonic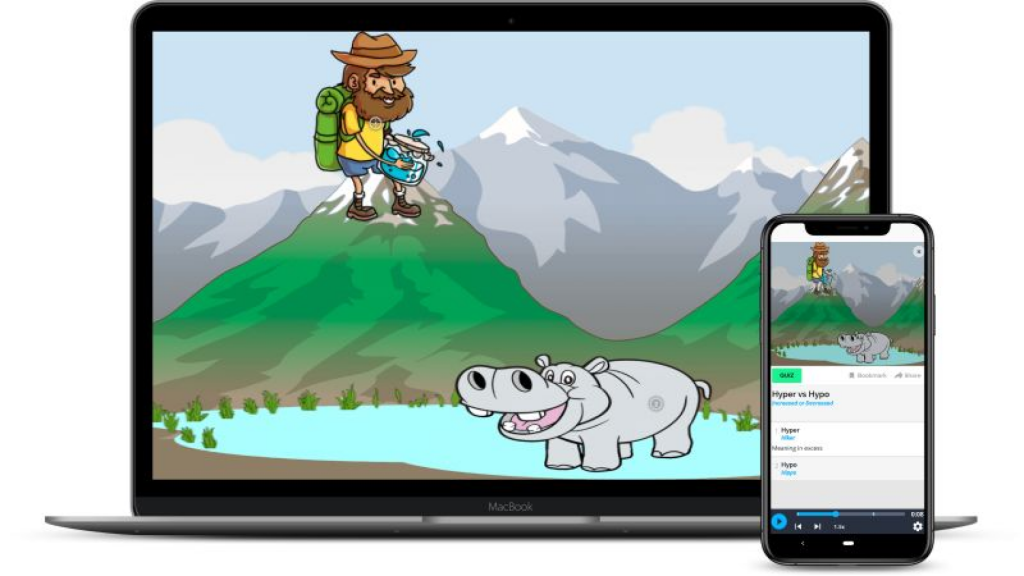 Picmonic's many features are extremely useful to study for the NBCOT. You can add your own facts and create picture mnemonics or access Picmonic's library of 490+ OT topics to learn, remember, and recall OT information for the exam.
Additionally, Picmonic's unlimited quizzing is great to pair with your other NBCOT resources. Use quizzes to test your knowledge after each study session, and use the daily spaced repetition quiz before you start studying for the day. The daily spaced repetition quiz will maximize your knowledge retention and recall for your future study sessions and the NBCOT.
And if you're unsure of where to start, Picmonic's personalized dashboard has customized study recommendations just for you. Access OT study guides, webinars, and infographics for extra support if needed, and study on the go with the Picmonic app. It's pretty amazing!
Weekly NBCOT Study Plan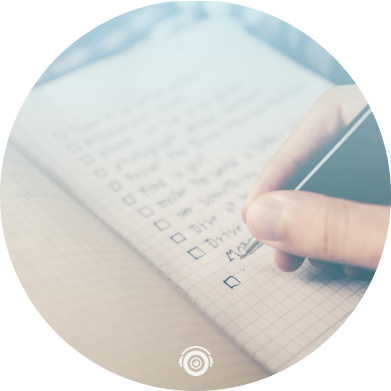 Now that you know what tools and resources to have, take out your weekly planner. We're going to help you create your NBCOT study plan.
Monday: Take a timed practice exam. This will help you determine what topics you need to study for the week and see how your test-taking strategies are measuring up. Review the completed exam question by question. It's okay if you struggled a bit. Divide the subject areas you need to study the most for the week.
Tuesday: Start reviewing your first subject area. Use Picmonic and your AOTA test prep PDFs to study then take a quiz. Make sure you pass your quiz before you move on to the next topic or subject.
Wednesday: Take your daily quiz with Picmonic before you start studying for the day. As you study and take your subject quizzes, be aware of the code of ethics and the OT process. You'll need to keep these in mind when you to the NBCOT.
Thursday and Friday: Repeat Wednesday's steps. If needed, change the order of your study plan; split it up throughout the day, or pick a different way to study with flashcards, games, or making your picture mnemonics.
Saturday: Take another timed practice exam. Measure your time against the first exam of the week and see if you improved in the subject areas you studied. Again, review the exam question by question then map your study plans for next week.
Sunday: Take a rest day! Use this free time to hang out with friends and family or have a relaxing day to yourself. Rest is an integral part of the process, so don't feel guilty for taking the day off. You can get back to studying tomorrow.
Three necessary NBCOT test-taking tips
The NBCOT is a long exam, and every OT student feels nervous on exam day. Here's what to do to keep moving along if you ever get stumped.
Pace yourself: Keep your eye on the clock, but don't rush. If you find you're spending too much time on a question, use the next tip.
Use clues: Stumped on a question? It's okay. You're likely to find keywords or clues in the question itself or the multiple-choice answers. When in doubt, pick the answer that makes the most sense. Guessing is better than leaving an answer blank.
Review: Read the question and answers thoroughly. After you answer the question, review it one more time for good measure, but don't overthink it. If you're confident with your answer the first time around then you shouldn't change your answer.
What to do on the day of your NBCOT exam
It's exam day, and there's still so much to do…right? No, you're going to be fine! Remember the following for your NBCOT day, and you'll be amazing.
Have your test materials: You need to arrive 30 minutes before your exam starts to check-in. Leave any prohibited belongings like your phone in the car, and prepare to listen to the test center rules. You'll also need your government-issued ID and test confirmation number. Don't leave the house without 'em.
Don't take too many breaks: On the day of your exam, plan your breaks accordingly. The exam is 4 hours long, but the timer doesn't stop even if you need a breather.
Practice positive self-talk: Test anxiety is real. If you're telling yourself you're going to fail, challenge that thought and say, "I'm going to do my best on this exam. I studied hard, and I know my stuff".
Make plans: Make plans to chill out, watch TV, hang with your favorite people, or go out for a nice meal after your exam. After a long four hours, you deserve to treat yourself.
That's it, folks! The ultimate NBCOT study plan and guide. We wish you the best of luck on the NBCOT and don't forget, Picmonic is here for all your studying needs. 
(Visited 1,429 times, 6 visits today)