National Nurses Week 2023 is on the horizon. We're taking the time to honor and appreciate all hardworking nurses on the front lines of healthcare.
Use this celebratory guide to walk you through the importance of National Nurses Week and ideas for celebrating your favorite nurse—or nurses—this 2023.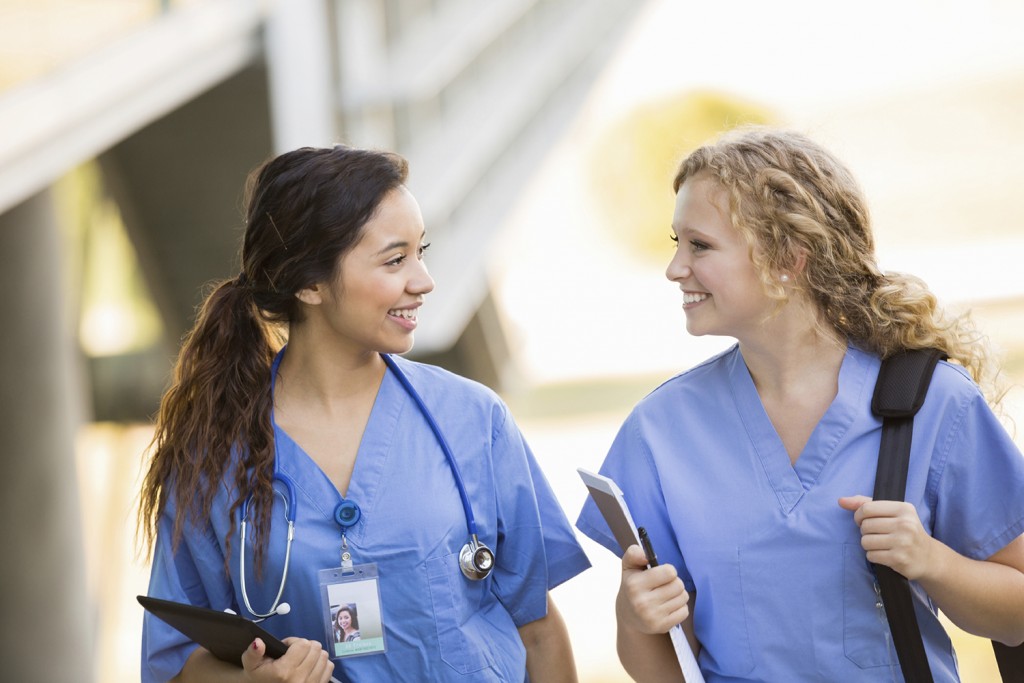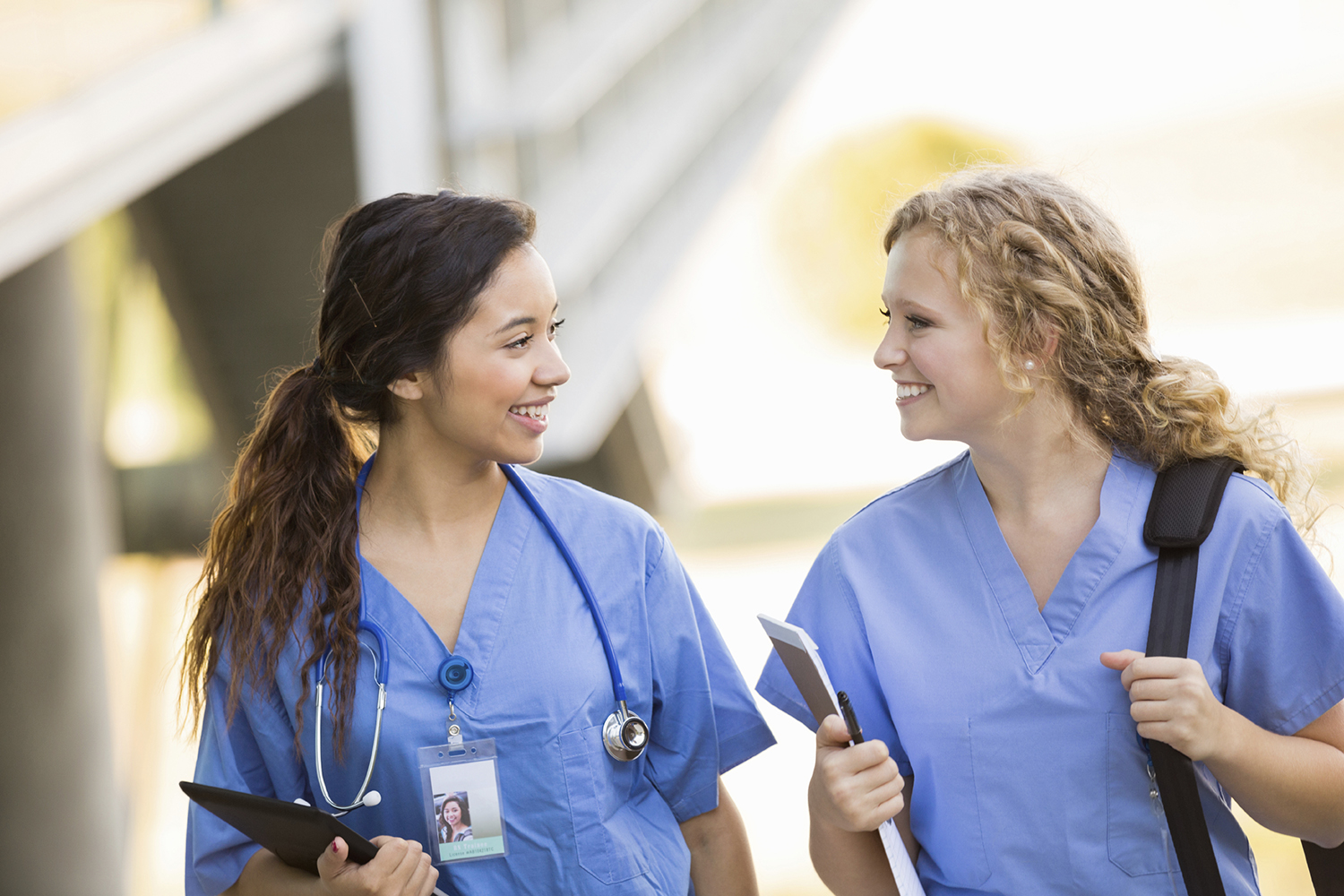 What is National Nurses Week?
National Nurses Week is a week dedicated to celebrating nurses nationwide. The week was officially observed in 1993 by the American Nurses Association (ANA).
When is National Nurses Week?
National Nurses Week is celebrated annually beginning with National Nurses Day on May 6, and culminating on May 12, the birthdate of Florence Nightingale. There are special days throughout the week dedicated to certain fields of nursing.
What about National Nurses Month?
May is National Nurses Month! In 2020, the ANA expanded the week-long celebration to promote greater appreciation and understanding of the impact nurses make every day. 2023's theme is titled, "You Make a Difference".
Divided into four weekly focus areas, National Nurses Month covers:
1. Self-care: From May 1 to 7, the focus is on nurses' mental health and physical well-being.
2. Recognition: Break out the celebration to recognize and honor the work of nurses from May 8 to 14.
3. Professional development: Gain insight and resources from May 15 to 21 to lead and inspire other future nurses or further your career.
4. Community engagement: Get involved with the community to share vital information regarding nurses' impact beyond just care from May 22 to 31.
Inspiring Nurses Making a Difference
Nurses historically step up to the plate no matter what the occasion. From the COVID-19 surge to ongoing nursing shortages, they have been a reliable, fierce force in healthcare. Our nurses are heroic, but despite their superhuman abilities, they are also humans with lifechanging stories to share and inspire the community.
For example, Natasha Rossi, RN was a 34-year-old oncology nurse and mother of two when she was diagnosed with breast cancer in 2019. After taking a step away from nursing to undergo treatment, Natasha gained a second chance at life and realized she wanted to further her nursing career to diagnose, treat, and be a resource to her patients. She's now set to graduate from FNP school in 2023.
Another nurse making a difference is Zakihia Moultrie, RN. In October of 2022, Zakihia, also known as Nurse Zee, announced her intention to launch a Minority Women in Medicine nonprofit in Charleston, South Carolina. The nonprofit's mission is to connect aspiring women in healthcare to professionals, resources, schools, and hospitals to gain the mentorship and knowledge they need to be successful.
Natasha and Zakihia's inspiring stories show us how dedicated, resilient, and amazing our nurses are. We thank them for giving back to our community and being rockstar nurses!
How to Celebrate Nurses and Nursing Students
It's important to recognize the efforts behind the nursing profession. National Nurses Week is an opportunity to celebrate a special nurse who's a part of your life or community.
Here are a few ideas to show your appreciation for nurses during National Nurses Week 2023:
Organize a gift set with lotion, gum, notepads, and everyday essentials
Treat the healthcare unit to pizza and their favorite snacks
Send thank-you letters and personalized notes of appreciation
Host a celebration party to recognize and highlight your favorite nurses
Purchase them comfy, supportive shoes
Gift a spa gift card for a relaxing massage, facial, or sound bath
Nurse's Appreciation Week also celebrates student nurses. Student nurses deserve a pat on the back as oftentimes they're graduating from their nursing program to enter the frontlines and, overall, assist with the nursing shortage.
The Pandemic is Making our Nursing Shortage Worse. Nursing Students can Help.
National Student Nurses Day is celebrated on May 8, so let's encourage student nurses as they continue to study and acquire the skills to pursue the nursing profession.
Treat nursing students on National Student Nurses Day by:
Bringing them a cup of their favorite coffee or tea
Sending them positive notes of encouragement
Purchasing them a school item off of their Amazon wishlist
Hosting a study break session with fun games and activities
Contributing funds for their Picmonic subscription
Crafting a study playlist with their favorite study music genre
Nurses and student nurses, we appreciate you and your hard work and we're celebrating you this week, the rest of 2023, and for years to come. Happy National Nurses Week!
CLICK HERE TO TRY PICMONIC FREE
---
Download our mobile app and take Picmonic on the go!




(Visited 6,491 times, 2 visits today)