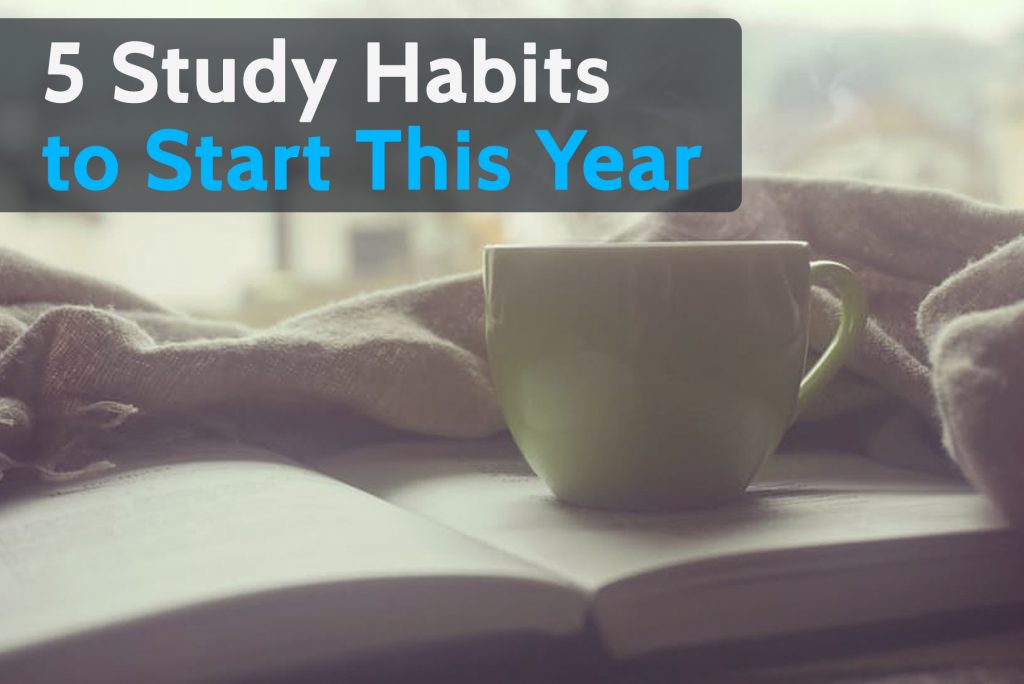 New Year. New You. So why keep the same old study habits throughout nursing school? If studying is a challenge for you, maybe it's time to switch up how you study! It's not all about books and highlighters. Studying for nursing school can be made easy and -dare we say- fun with Picmonic. No matter what kind of nurse you decide to be, Picmonic has something for you! We have you covered with awesome free nursing visual tools such as our free nursing visual mnemonics. (Seriously, we've thought of everything.)

But sometimes learning effectively requires more than just a free nursing visual study guide. It also means creating, and then sticking to, some good study habits. Not sure where to start? We have 5 study habits nursing students need to start this year that can boost your test board scores and your nursing career.
Decide How You Learn
Everyone learns differently. Maybe you can remember everything you read but not a single lecture- no matter your learning style, make a note of it (no pun intended). Take this free quiz to help you find the best way to study, so you can better focus on your daily lessons. And speaking of free, we have loads of free nursing study tools using mnemonics for you to check out over at Picmonic. Our illustrated study guides are excellent aids to use in tandem with your class textbook. You can even create playlists of Picmonics AKA a personalized study plan that can make your study time even more efficient. No matter what you're studying or what your learning style is, Picmonic's free nursing visual guides are proven to help you retain way more than the average note-taking session. Really. We have stats and everything.
Make a Buddy
There's power in numbers, so make friends in nursing school and join a study group. Study groups can help you out if you need notes, a little review of a lesson, or a study buddy for the afternoon. And, in turn, if someone needs your help, you can give back to the group too! You can even share your Picmonic's Playlists so you're all on the same page. Plus, you're more apt to doing something good for yourself on a regular basis if you have friends who count on you to show up. Study groups are just helpful that way.
Don't Let Your Weaknesses Discourage You
It can be upsetting when you're not instantly good at something, but don't let a weakness bring you down. There are ways to get past the hurdle. If you find you're struggling with a particular section, ask a friend for some study help (the sooner, the better), practice with Picmonic's free nursing study tools, or confide in a mentor. Mentors are full of invaluable advice that will guide you through school and later, your career.
Get Outside Your Box
If you are inside studying all day by yourself, you're bound to miss out on some awesome opportunities and learning experiences. Interning and volunteering in your field while still in school will help you learn in a real-world setting. Not to mention meeting people while working in your field could help accelerate your career once you've graduated.
Schedule in Fun
Studying all day every day will hinder your school career, not help it. Create a study schedule so you can make time for yourself, your friends, and your studying. Having a schedule ensures you study enough to feel comfortable but can free yourself up to new opportunities outside of the classroom like internships, clubs, and just plain having fun.
Bonus: Don't Be Afraid of Something New
Finding new ways to study keeps nursing school interesting and keeps you learning. Picmonic is a helpful free nursing visual tool unlike anything you've ever seen before, and it can help boost your long-term memory up to 330%. That's like, robotic genius good. Picmonic is an awesome free nursing visual guide and the best new virtual study buddy. And guess what? You can try the new, sleek 2017 nursing study tools from Picmonic for free! Snag a trial today and see how easy our free nursing visual mnemonics can make passing the NCLEX®.
Adopting these new nursing school study habits can make the new year a little easier. Out with the old and in with the good grades! Happy New Year from all of us at Picmonic!

---

Download our mobile app and take Picmonic on the go!




(Visited 377 times, 1 visits today)