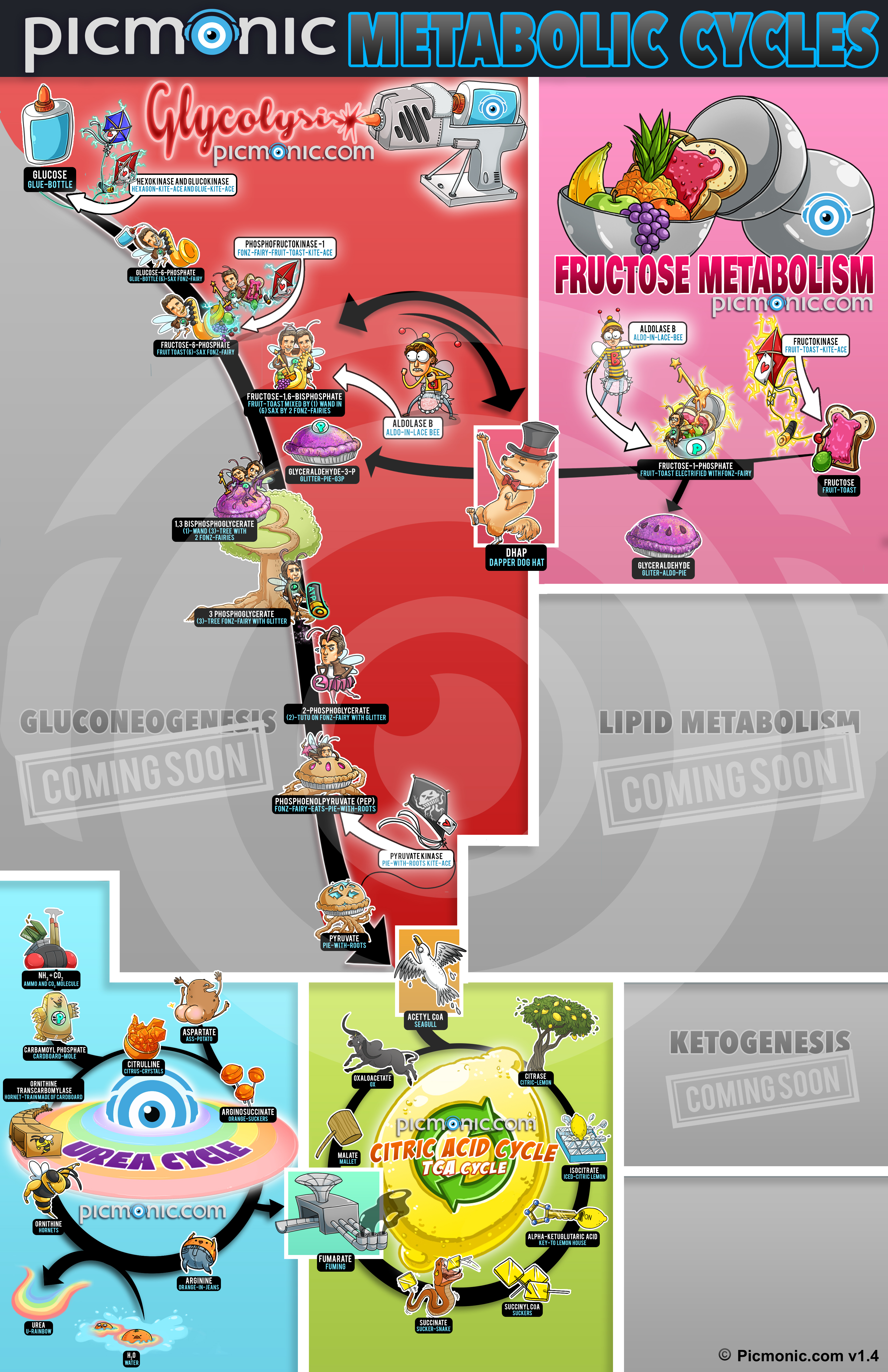 You asked for more Biochemistry content, and we're making it happen!
Check out this free infographic for information on the metabolic cycles. Plus, stay tuned to your Currently Trending Picmonics tile on the Dashboard to see when we add or update Picmonics!
And if you want access to all 1,300+ Picmonics for Medicine, plus spaced repetition, 10,000+ Quiz questions, and more, join Picmonic today! 

(Visited 360 times, 1 visits today)