Being part of someone's process and journey to develop, maintain or recover important activities is what Occupational Therapists (OT) get to do every day. Patients and their OTs work together to enhance their participation at work, at home, in school, in the community or in other parts of their daily life.
Whether patients are facing a cognitive impairment, mental illness, physical injury or a learning disability, OTs find a way to support their patients in a number of specialties. Picmonic's visual learning system has been there for you during OT school and through passing your NBCOT exam, so rest assured, when it's time to review for your specialty, Picmonic for Occupational Therapy will have your back.
Now that you've successfully settled into your career, you can consider some of our Top 5 OT Specialties for this year!
1. Mental Health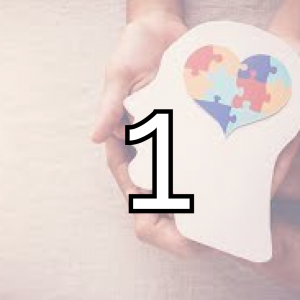 According to the American Occupational Therapy Association (AOTA), a mental health occupational therapist will focus on the effects of the interaction between lifespan issues and relevant conditions that impact occupational performance related to mental health. Your patients may find problem solving, organizing, planning, controlling emotions and decision making difficult.
Mental health OTs have a distinct role to help patients work within these challenges, including:
Understanding what is interfering with success in different areas of their life
Implementing healthy, positive habits and structure
Defining coping and self-regulation skills
Educating patients on sensory exploration and sensory approaches for self-regulation
Understanding and implementing social competence skills, like problem solving, social etiquette, and making and keeping friends
The interventions that mental health OTs develop will incorporate wellness and prevention for clients.
2. Physical Rehabilitation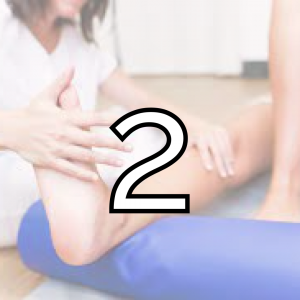 The Physical Rehabilitation certification for Occupational Therapy is very broad. According to AOTA, the certification includes the ability to design and implement physical rehabilitation interventions that are client-centered, contextually relevant, and evidence-based to facilitate optimal occupational engagement.
What a physical rehabilitation OT will focus on primarily is maximizing function and independence, including supporting vision, cognition, and hand and arm function, including:
Upper extremity rehabilitation focused on regaining the use of muscle use and movement for work as a pianist, artist, etc.
Learning to adapt to one-handed daily tasks like cooking and dressing
Teaching processes for someone with memory issues
As a physical rehabilitation OT, you can work in a variety of settings, including hospitals, rehabilitation centers, in-home health facilities, schools or nursing homes.
3. Hand Therapy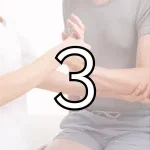 OTs who specialize in hand therapy assess and treat problems related to hands through the entire upper extremity. Often, hand therapy occupational therapists begin working with patients right after an injury or surgery through a successful return to work or a productive lifestyle. Hand therapy OTs can work with patients facing congenital anomalies, fractures, arthritis, crush injuries, muscle strains or tears, nerve injuries or amputations.
Understanding the significant psychosocial impact a hand, arm or upper extremity injury or disability will have on a patient matters.
The therapies a hand therapy specialist can provide, include:
Therapeutic exercises and activities
Pain management
Post-surgery education
Sensory education and training
Work conditioning
Daily activity and/or assistive device training
Hand therapy OTs, like all OTs, provide a client-centered approach. The goal is to help patients achieve the highest level of independence in their lives as soon as possible.
4. Driving and Community Mobility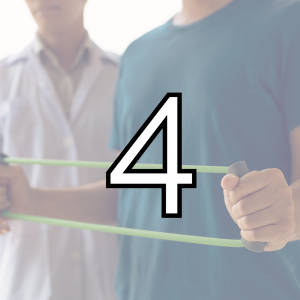 Mobility is an essential part of what OTs help rehabilitate for their patients. Driving and community mobility occupational therapists help patients of all ages learn new forms of transportation in order to maintain their independence and connection with their community.
The AOTA defines this specialty as the focus on enabling a client to be mobile in his or her community environment, whether that is driving, using public transportation, walking, etc.
Driving and community mobility OTs work with patients in some of the following ways:
Teaching a patient new strategies to return to driving or how to use adaptive driving equipment
Legally advocating regarding a patient's ability to continue driving
Teaching teens with disabilities to drive
Consulting on mobility issues and to ensure ADA compliance with transit companies and city officials
Training a patient in a new method of transportation
Experiencing changes in physical, sensory and mental health can impact someone's ability to stay connected and remain independent. As a driving and mobility OT, you will change the lives of your patients and positively impact their risk of social isolation and depression that can accompany the loss of mobility.
5. Environmental Modification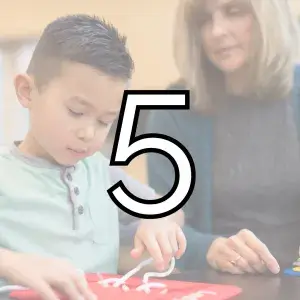 Making modifications, adaptations and new routines in a patient's home, work, school or community is what an environmental modification occupational therapist does. The AOTA describes this specialty as a practitioner who determines environmental needs and provides intervention strategies, devices or assistive technology that fit and address occupational performance to maximize participation, safety, accessibility and independence.
Modifications to someone's environment benefits clients of all ages by supporting the performance of daily activities. This is particularly true for a growing demographic of aging adults, many who want to age in place. An environmental modification OT creates specific solutions and training for patients to enhance the usability, safety and independence within their home and other common spaces.
Ways environmental modification OTs support patients include:
Evaluating a patient's balance, coordination, strength, vision and other functions when performing daily tasks
Identifying features that increase the risk of falls or stumbles
Assessing the home, work, school or another environment and completing modifications
Environmental modification OTs often work more as a consultant with flexibility and control over their own schedule. By doing this type of work, environmental modification OTs can also travel throughout their state, region or country helping make people safer and more independent.
Specialty Requirements
These occupational therapy specialties will all change the future for their patients in different ways. And, they all require degrees, experience, certification or licensing, and some require renewed credentials periodically.
All of these specialties require a degree in occupational therapy as well as being certified by an AOTA credentialing body. Hand therapy OTs need to have at least three years of experience, whereas all others we see as top OT specialties require at least five years of experience. You will need between 2,000 and 5,000 hours of experience in your desired specialty area. But there are still more ways to make your OT practice your own.
Population Focus
Creating a career that blends your interests, skills and ability to holistically support a patient's rehabilitation can come from the combination of different specialty areas, population focuses or healthcare environments. There are two focus areas that aren't certified OT specialties, but are popular and in-demand: gerontology and pediatrics.
Focusing your experience and practice area around gerontology OT will allow you to enhance any number of the above specialties. Potential clients in the aging population may be looking for ways to:
Age in place
Recover from a stroke, hip replacement or other procedure
Cope with low vision
Live with arthritis
Adjust to Alzheimer's disease or dementia
As an OT with a pediatric focus, you work with children of all ages as they learn, develop and create their own routines. Some of the many things pediatric OTs can do with patients, include:
Develop skills for patients with autism
Promote engagement and development through play therapy and activities
Assist with everyday functions like feeding, crawling and walking
Work with physical or mental disabilities and solutions within the home, school and community
Throughout your career, from the first day of your first class, to refreshing information for recertification, Picmonic is there for you. Using Picmonic's visual learning system means you retained the information you learned during your master's or doctoral OT program. Having Picmonic as a foundation is one of the keys to succeeding for years to come.
As an OT, you will work on rehabilitations and activities that can holistically heal a patient in many ways. You will be your patient's champion, advocate, teacher and a valued member of their healthcare team. Thousands of OTs have trusted Picmonic as a serious part of their career, and we are here to be part of your journey too. Try Picmonic for OT free today.
CLICK HERE TO TRY PICMONIC FREE
---
Download our mobile app and take Picmonic on the go!
(Visited 2,494 times, 4 visits today)