We're so excited about the new Picmonic Free that we're going to make sharing it with your classmates who don't have Picmonic yet, even more fun. Your classmates get the new Picmonic Free and you can win awesome prizes for letting them in on it! Absolutely no purchase is necessary to win. Welcome to the Help Your Friends, Help Yourself Sharapalooza Jamboree.
How the Sharapalooza Jamboree works:

What you can win: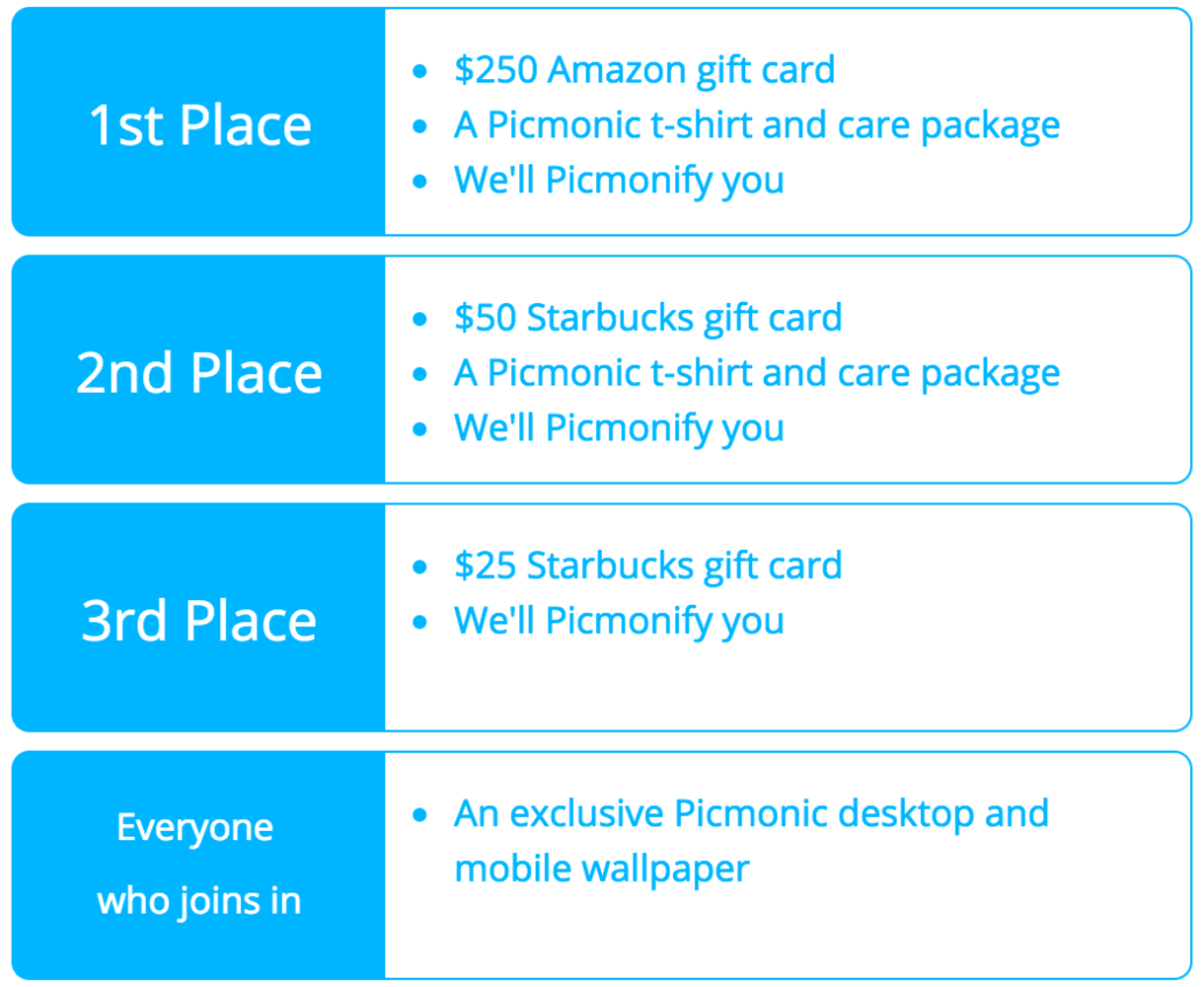 Get started by heading to your Referrals page to snag your unique referral link and check your current rank!
Shareapalooza Jamboree ends on December 31st @ 11:59pm Pacific.
(Visited 102 times, 1 visits today)