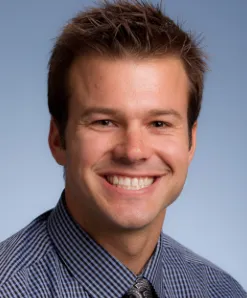 Cole Nielson is a current M4 at A.T. Still University Kirksville College of Osteopathic Medicine. He matched into Anesthesiology at Texas A&M – Baylor Scott & White. We reached out to Cole to hear about his Match Day experience.

Tell us all about Match Day. What was it like?

For me, the emotions of Match Day were a mix between Christmas morning when I was six and opening a two-year LDS mission call to Brazil when I was nineteen. I was nervous but excited to see where all the hard work and effort was going to take me.

Do you have any advice for students who are now beginning their medical journey?

As a first year medical student, I remember thinking to myself, "How am I going to keep all of the bacteria and viruses straight in my mind, let alone remember them two years from now when I take step 1?" Luckily, a second year mentor introduced me to Picmonic within the first few months of medical school.
My number one recommendation for incoming medical students is to make Picmonic your required supplement/text/resource to not only pass medical school, but also learn and retain the information. My daily use of Picmonic throughout the first two years paid off not only on block tests but most importantly boards.  It was a true game changer for me and I knew it when I was able to easily remember specific details on test day. 
TRY PICMONIC FREE TO MATCH AT YOUR TOP CHOICE
---

Download our mobile app and take Picmonic on the go!
(Visited 356 times, 1 visits today)