We all saw the devastation in Texas and the gulf coast. Now the Caribbean and Florida are facing similar hardships. Picmonic is a company devoted to helping others, and although we're still a small startup with a small budget, we knew we had to do something.


To aid with the efforts that so many amazing organizations are contributing, Picmonic is donating $1 of all purchases through September to Americares, a trusted health-focused humanitarian organization that responds to people affected by poverty or disaster with life-changing health programs, medicine, and medical supplies. Why is just $1 so important?
$1 = $20 in Aid Delivered

For every $1 donated, Americares provides $20 in aid because they deliver donated medicine and medical supplies to a trusted network of locally-based providers.
CLICK HERE TO JOIN & SUPPORT HURRICANE RELIEF
---

If you're a Premium Picmonic student who has been impacted by Harvey or Irma contact us at feedback@picmonic.com so we can add time to your account, letting you pick things up again when you're ready.
---



Thus far, Americares has deployed emergency response experts to assist in relief efforts for areas in the path of Hurricane Irma and has already delivered $1.5 million in aid to Texas, including shipments of:
First aid supplies

Insulin for diabetic patients

Tetanus vaccines

Asthma medication

Blood pressure medication

Bottled water
Check out their rating and other info on CharityNavigator.org
Want to donate directly to Americares? Head here.
---
Update, October 2017:
We've successfully raised $1292 to donate to Americares!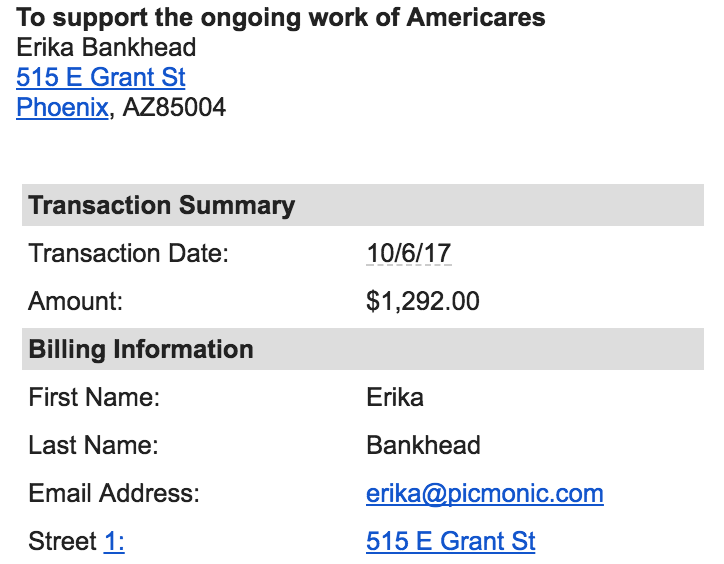 This equates to over $25,000 in aid delivered straight to those who need it most.
All Picmonic students who were impacted and reached out to our team have been granted immediate account extensions. If you were impacted and haven't reached out yet, please don't hesitate to get in touch via feedback@picmonic.com!
We are so happy to be able to help in some small way. Thanks for all the support!
(Visited 76 times, 1 visits today)