---
---

"I have been trained with skills that might allow me to make a meaningful difference providing clinical care during this pandemic." ~ Josephine Fisher, class of 2020, Harvard Medical School
While graduating students are just a few months away (or less) from being able to work in hospitals during the COVID-19 pandemic, most medical students are being kept from the front lines by protective guidelines that discourage student involvement with patient care at this time. Although a Stanford University Medical School student points out that the pandemic offers excellent clinical experience during the pandemic, there is a clear risk to healthcare workers on the front lines. Doctors and nurses are getting infected with coronavirus — some have died — and educators want to protect students from harm. However, many students consider themselves doctors-in-training and have chosen to pursue this career because they want to help people, making it hard for them to stand by and be passive bystanders to the coronavirus healthcare crisis.
MEDICAL STUDENTS ARE FINDING CREATIVE WAYS TO HELP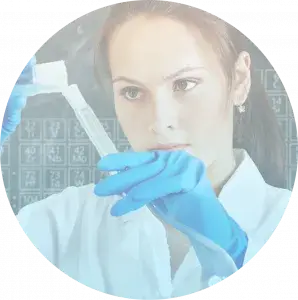 Despite the first hand clinical experience that students could gain by serving in hospitals at this time, the AMA expresses the need for caution. If medical students, in addition to continuing their classes and studying hard to perform well on upcoming exams would like to assist during the current coronavirus pandemic, the American Medical Association (AMA) suggests ways medical students can help. They have also composed a list of guidelines to help students and faculty evaluate value-added volunteer opportunities that can enrich students' medical learning experiences, and hosted a webinar to discuss alternative deployment of students during the pandemic, with presenters from Vanderbilt University School of Medicine, University of Michigan Medical School and Penn State College of Medicine.
However, given the drive and the compassionate nature of medical students, many across the United States have taken the recommended list and gone beyond it, by starting their own initiatives and finding creative ways to make a meaningful contributions to their local communities while being protected from the front lines.
We're proud of all healthcare students, especially those who are going above and beyond to support the medical system in so many ways. If you and your colleagues have started an initiative but you do not see it listed below, email us at feedback@picmonic.com (we will include updates to this article over time).
Here are just a few examples we've come across in the last 3 weeks:
In Boston, Massachusetts, students at Harvard Medical School have formed teams to provide telehealth support for both COVID-19 and non-clinical healthcare needs, and provide education outreach for both the students and their local community.
In Rhode Island, students from the Brown University Warren Alpert Medical School are volunteering their time to assist hospitals, health care workers and state health officials by providing coverage for phone hotlines or calling patients to deliver test results.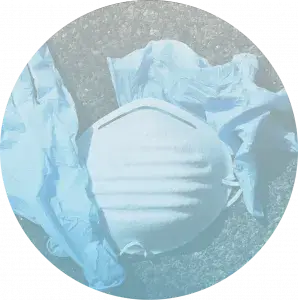 In the New York and Connecticut area,
Medical students at Yale School of Medicine call patients with non-emergency related concerns.
Students at State University of New York Medical School are helping with a blood drive, volunteering at a diabetes clinic and helping to man the schools Covid-19 hotline, fielding questions from patients who are worried about symptoms.
In Philadelphia, Pennsylvania, students from Sidney Kimmel Medical College at Thomas Jefferson University are assembling face shields and providing phone support. Students from Philadelphia College of Osteopathic Medicine are raising money to fund purchases of PPE (personal protective equipment) for local hospitals.
Students at University of Minnesota School of Medicine created an online survey to ask doctors, nurses and other healthcare professionals what they needed help with, so that these professionals could focus on helping patients. MNCOVIDSitters has coordinated medical student volunteers to doing babysitting, dog-walking or chores like grocery shopping for the doctors, nurses and other professionals working in the hospital.
Inspired by the students at University of Minnesota, students at Midwestern School of Osteopathic Medicine also created a grassroots signup sheet for the Chicago area, and are fielding calls at clinics by taking basic medical information from callers over the phone.
In Michigan, medical schools are helping in the following ways:
University of Michigan Medical School supports telehealth for expectant mothers
Oakland University William Beaumont School of Medicine provides food drops and translation services
Wayne State University offers childcare for healthcare workers
Michigan State University is gathering personal protective equipment (PPE) for hospitals
In the state of Washington,
University of Washington Medical School students created a medical-school-community-specific online platform Care & Share, where the community can share needs and post offers, from childcare to pet-sitting or running errands. WSU and UW are offering local healthcare professionals similar services.
At the Elson S. Floyd College of Medicine at Washington State University, medical students are writing notes to show their appreciation to care teams and providers. They are also looking for ways to safely bring essentials to COVID-19-positive patients in the community who are self-isolating.
Pacific Northwest University Health Sciences students have responded to volunteering opportunities, such as tutoring children when they get home from school.
Across the country, even more students are finding creative ways to help:
In New York, hard hit by the crises, students at New York University Grossman School of Medicine are collecting PPE equipment for local hospitals
University of California San Francisco students are conducting a mask donation drive for local hospitals
University of Colorado School of Medicine has mobilized medical, nursing, physical therapy and pharmacy students to cover elder outreach programs, field questions at COVID-19 call centers, and screen hospital visitors
Washington University School of Medicine in St. Louis students organized a child care service for hospital workers
WE APPRECIATE STUDENTS AND WANT THEM TO BE SAFE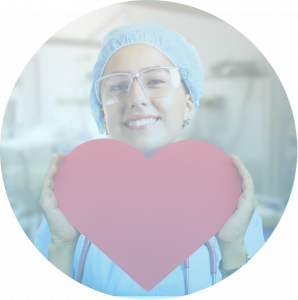 New graduates and interns who are new to the demanding environment at hospitals hard hit with COVID-19 cases may feel the pressure more acutely and are cautioned to be mindful of protecting themselves (which includes proper sleep and good nutrition to help them make good decisions in stressful situations). Even those who are not working on the front lines may witness a working environment that's more stressful than normal, making it even more important to be patient and induce positive emotions. In addition, students may be nervous about being in a hospital for the first time and need to remind themselves to stay calm to avoid mistakes and potentially dangerous situations, such as cross contamination. And If a recent graduate finds themselves in a situation that involves exposure to COVID-19 patients, they are reminded to take extra precautions and care in these high risk settings, which includes maintaining a healthy immune system with proper diet, sleep and exercise. During this coronavirus pandemic, that last thing we want is for students or doctors to get infected because they were exhausted or weren't aware enough to protect themselves.
"We're out there trying to care for the public, and it's really, really heartening that there are people thinking about caring for the folks that are on the frontlines," says Dr. Renée Crichlow, a family medicine physician at University of Minnesota's medical school. "We talk about a surge capacity for the workforce, I feel like they (students) are a surge capacity for compassion." (taken from MPRNews, March 15, 2020)
Here at Picmonic, we appreciate you choosing to pursue a healthcare career. If you are a healthcare student who wants to help during the coronavirus pandemic, we hope this article has inspired you. If you and your colleagues are already helping your community and would like us to include a link to a writeup of what you and your colleagues are doing, email us at feedback@picmonic.com and we will include updates to this article over time.
(Visited 440 times, 1 visits today)