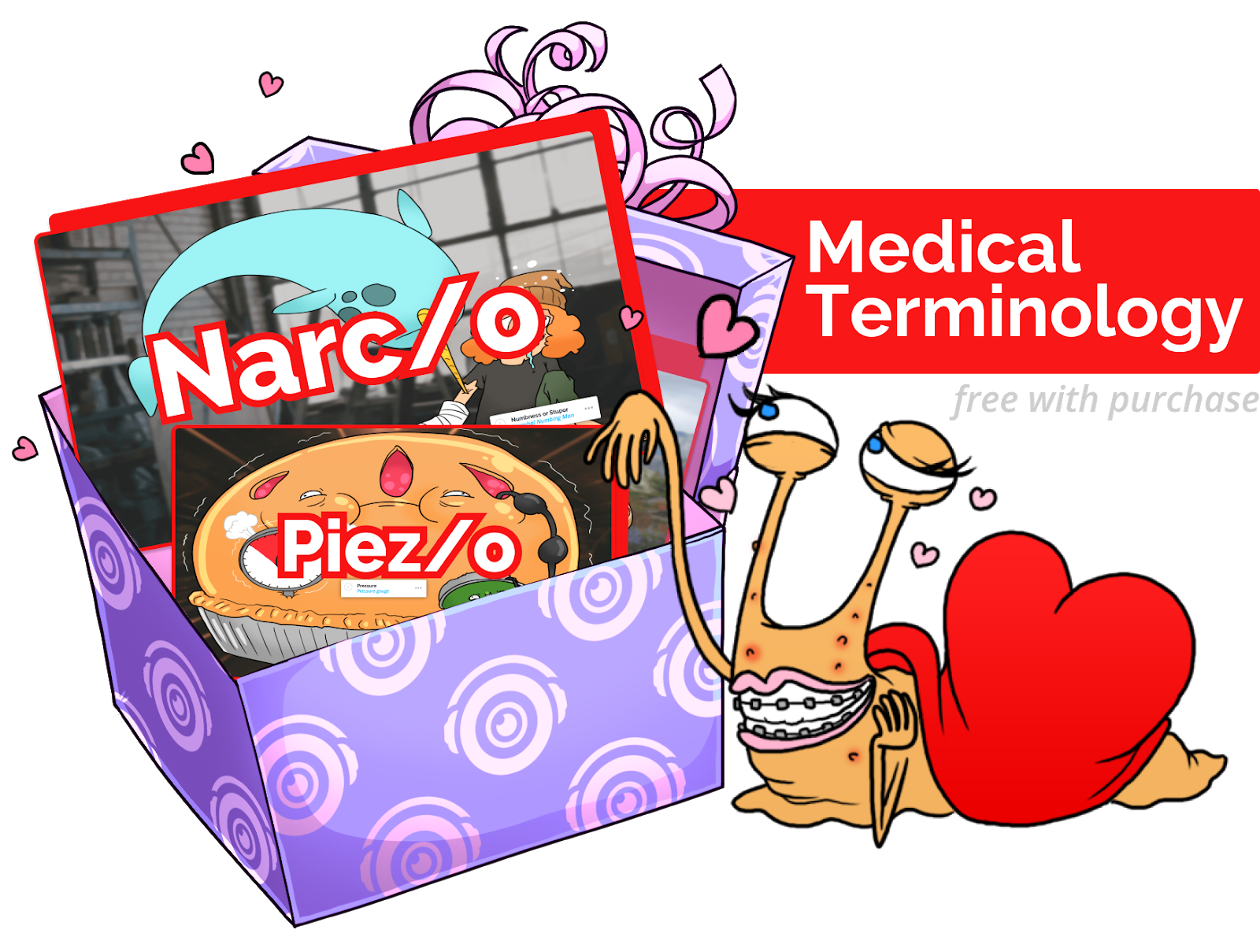 Get Picmonic for Medical Terminology free for 1 year when you upgrade to any Premium access option now (a $47 value)!

Picmonic is a great tool for learning medical terminology. Upgrade now and get a bonus 300+ Picmonics for Medical Terminology to make sure you have your med terms locked down. These Picmonics are under 60 seconds each, come with 300+ fill-in-the-blank quiz questions, and will help you build a solid foundation so it's easier than ever to learn and retain medical facts.
This offer expires February 18th and yes, it will even work with Group Buy! 
JOIN PICMONIC PREMIUM NOW
---
One of our favs:
Cheil/o or Chil/o

Chello
Word element: Lips/Lips Kissing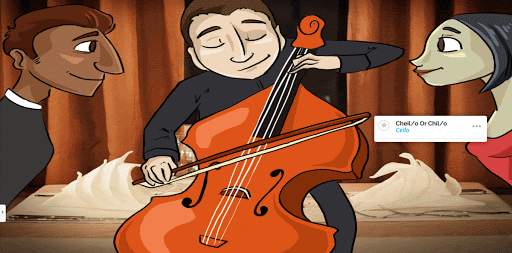 You'll remember the term cheil/o by recalling the cello that helped two strangers find love. When these two went to the symphony, they just wanted to enjoy some fine music. But when the cello started to play… before they knew it, there were lips kissing! But not each other. They found love with that sweet, sweet cello music. Cheil/o means "lips", so maybe that's why they were so inspired. They kissed that cellist so many times they ended up with cheilitis, an inflammation of the lips! I don't know if he'll ever stop blushing.
Curious to see more Med Terms?
DOWNLOAD THE MED TERMS PLAYLIST
(Visited 293 times, 1 visits today)