Your next SNA meeting could have free snacks, a raffle and more!
COVID UPDATE:
Because many schools are still remote and unable to gather, here's an alternative way to hook your classmates up with a sweet discount and some free time!
Just download and share this PDF to give all your classmates:
A 20% discount!
1 week FREE
An Introduction to Picmonic video + Quickstart Guide
---
That's right, Picmonic will sponsor one SNA meeting per semester per school so you maximize attendance!
We provide you with:
1) Money for yummy snacks,
2) A FREE PICMONIC SUBSCRIPTION to raffle,
3) Discount codes, and
4) A mnemonic study strategies presentation!
Pretty cool, right?! 
"I really like how the presentation was tailored to nursing and you made the process streamlined and super simple to execute. Everything was included: social media graphics, post recommendations, the certificate for the raffle, the presentation link – literally everything." – Rebecca @ Brazosport College 
"It went very well, our students loved it!" – Peytan @ Greenville Technical College
*We also sponsor State SNA conventions, email conventions@picmonic.com
What do I need to do?
We make this SUPER EASY for you! Below are full instructions to:
Step 1) Promote that Picmonic is sponsoring your meeting with snacks, a raffle, discounts, and presentation
Step 2) At the meeting provide snacks, play the pre-recorded presentation, raffle a free subscription, and take a picture
Step 3) After the meeting, share helpful info with your school and get reimbursed $ for snacks
First, click here to download everything you'll need:
Step 1: Promote that Picmonic is sponsoring your meeting
You'll find some social media flyers included in your packet!
In your emails and social posts about your upcoming meeting, we recommend you include something like:
"@Picmonic is sponsoring our next SNA meeting with:
° A FREE PICMONIC SUBSCRIPTION raffle
° Discounts on Picmonic subscriptions
° Mnemonic study strategies presentation
° FREE Yummy snacks
You have to come to the meeting to eat, learn and win, so don't miss this one!
What is Picmonic? Watch Me!"
Step 2: At your SNA meeting
2a) Play Picmonic's mnemonic study strategies presentation:
During your meeting, please play this 20-minute pre-recorded presentation which breaks down the science of phonetic mnemonics and the memory palace, spaced repetition reviews, and how those work within Picmonic's powerful learning system to help you study less and remember more!
While the video is playing, so you can get reimbursed for snacks, take a picture of the crowd with the video in the background (see below).
2b) Raffle a Gift Certificate for a 6-month Picmonic Subscription:
Choose a raffle winner from your attendees and give them the gift certificate (print or email) in the unique packet you downloaded (from above). The certificate contains a one-time use redemption code.
Step 3: After your meeting:
3a) Share helpful info with your school
Post to your school's Facebook group/page:
1) the picture you took during the meeting, and
2) a comment – something like:
"Thank you @picmonic for sponsoring our SNA Meeting with the study strategies, discounts, raffle and snacks! For everyone that missed it, click this link for the study strategies & Picmonic info + discount: bit.ly/picmonic_sna"
Take a screenshot of your social post for Step 3. If you cannot post this to social, please send via email listserv and screenshot that instead.
3b) Get reimbursed money for snacks
Fill out this form and we will Venmo you $1 per attendee, up to $25.
You will need the screenshot from step 2, # of attendees, and a Venmo handle.
Click here if you have any questions. Good luck! We're excited to hear how it goes!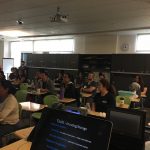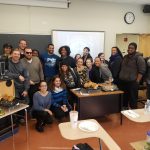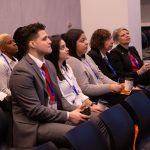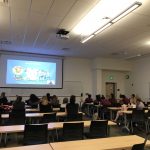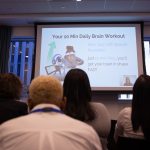 (Visited 413 times, 1 visits today)