Get Your Dream USMLE Step 1 Score
Thanks for checking out our FREE Digital Downloadable: 6 Months to Step Picmonic Workbook!
In it you'll find:

👉 USMLE Step 1 Study Timeline broken down month-by-month with checklists
👉 Pencil Villain's Top 50 Need to Know High Yield Picmonics Playlist
👉 50 full-color HD printable Picmonics
👉 Guide to mastering Picmonic
👉 Fun review games
👉 Plus tips and tricks to help guide you through USMLE Step 1 prep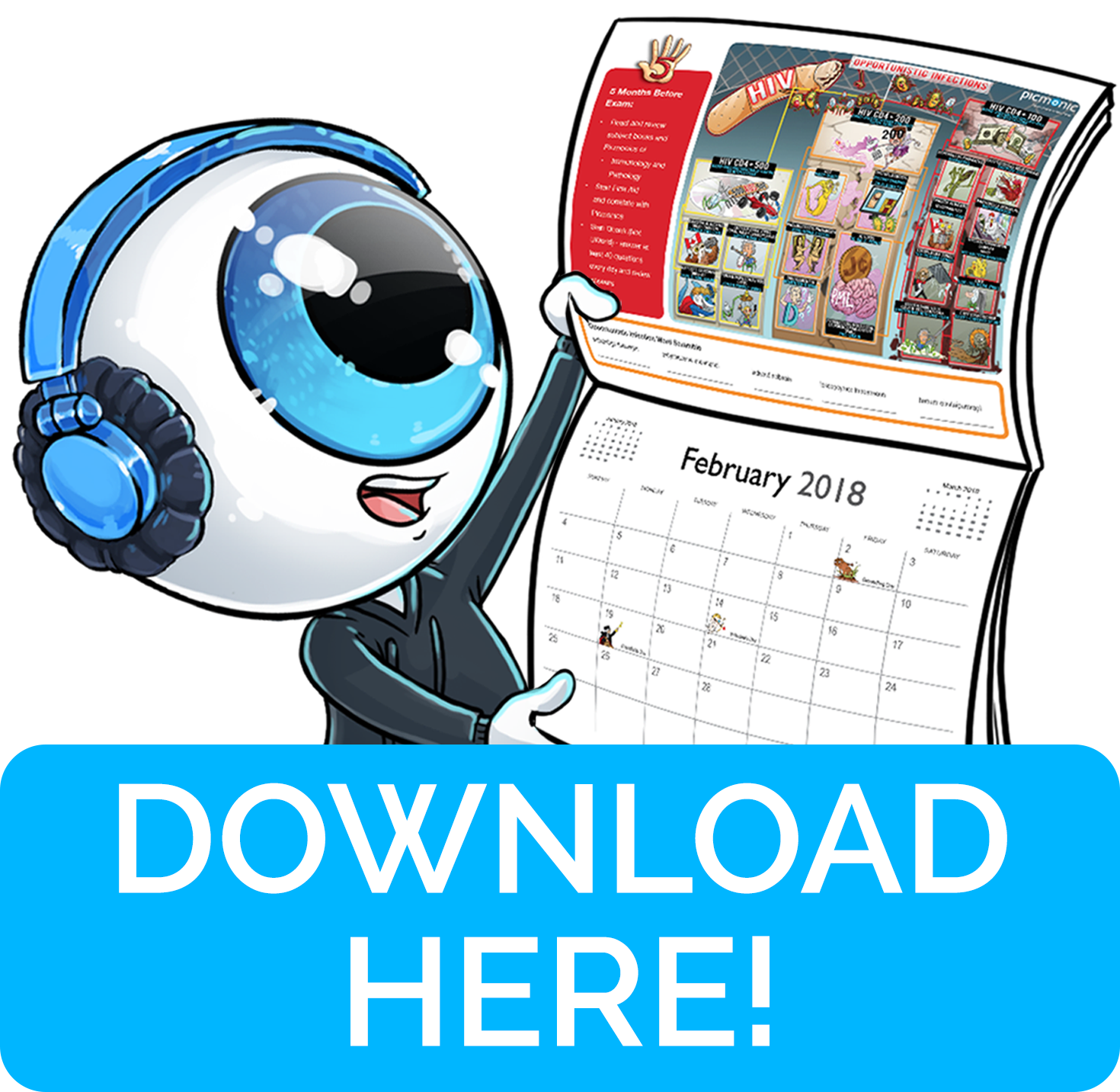 Click here for access to your FREE digital download. 
 
Trying to print?
1. Click here for printing tips!
2. You'll be missing out on some of the direct links within the workbook. So be sure to keep your digital copy close!


---

Download our mobile app and take Picmonic on the go!

(Visited 2,656 times, 1 visits today)