Ace Your Medical-Surgical Nursing, 10th Ed., Ignatavicius & Workman, 2020 Classes and Exams with Picmonic: #1 Visual Mnemonic Study Tool for Nursing (RN) Students
With Picmonic, facts become pictures. We've taken what the science shows - image mnemonics work - but we've boosted the effectiveness by building and associating memorable characters, interesting audio stories, and built-in quizzing. Whether you're studying for your classes or getting ready for a big exam, we're here to help.
Medical-Surgical Nursing, 10th Ed., Ignatavicius & Workman, 2020 | Nursing (RN) School Study Aid
Magnetic Resonance Imaging (MRI)
Internal Body Images

Detects Variations of Soft Tissues

No Metal Objects

No Pacemakers

Contrast is Non-Iodine

Safe During Pregnancy

Long Procedure

Antianxiety Medications
2 mins
Otitis Media Assessment
Red or Bulging Tympanic Membrane

Ear Pain

Pulling at ear

Fever

Upper Respiratory Infection

More Common in Young Children

Eustachian Tube Narrower

Conductive Hearing Loss

Smoking Increases Risk
2 mins
Otitis Media Interventions
Antipyretics

Analgesics

Antibiotics

Irrigation

Position on Affected Side

Myringotomy

Tympanostomy Tube
2 mins
Ear Drops Medication Administration
Earwax Buildup

Ear Infections

Child - Back and Downward

Adult - Back and Upward

Side-Lying with Ear Up

Instill Medication

Stay for 2-3 Minutes

Room Temperature

May Massage Tragus

Perforated Eardrum
2 mins
Meniere's Disease
Excess Endolymph

Tinnitus

One-sided Sensorineural Hearing Loss

Vertigo

Nausea and Vomiting

Meclizine (Antivert)

Low Salt Diet

Surgery
2 mins
Care for the Hearing Impaired
Normal: 0-15 dB

Rinne's Test

Weber's Test

Tinnitus

Difficulty Following Conversations

Face Patient/Speak Clearly

Rephrase Misunderstood Statements

Repeat Statements Back

Hearing Aids

Sign Language
2 mins
Anxiety Assessment
Increased Alertness

Heightened Perception

Perception Narrowed

Short Attention Span

Shaking

Ineffective Problem Solving

Automatic Behavior

Hyperventilation

Hallucinations

Inability to Function or Communicate
2 mins
Ace Your Nursing (RN) Classes & Exams with Picmonic: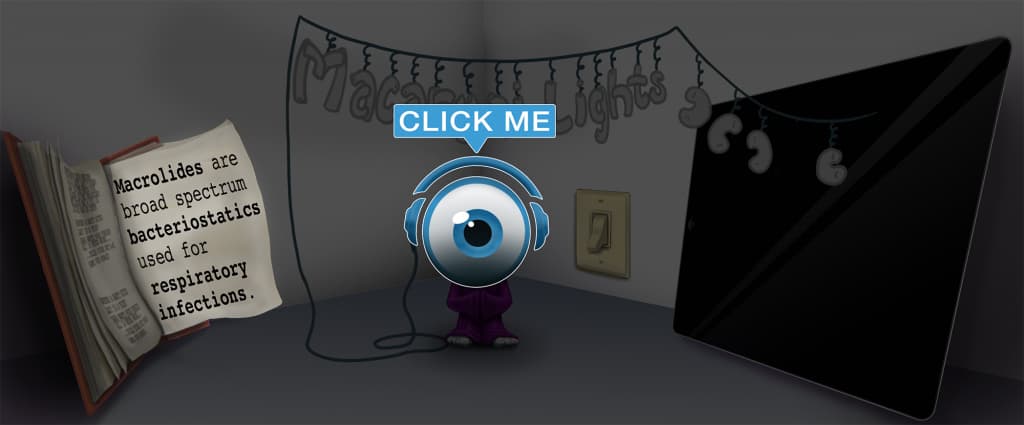 Choose the #1 Nursing (RN) student study app.
Works better than traditional Nursing (RN) flashcards.