Ace Your PANCE Prep Pearls: 2nd Ed, 2017 Classes and Exams with Picmonic: #1 Visual Mnemonic Study Tool for Physician Assistant Students
With Picmonic, facts become pictures. We've taken what the science shows - image mnemonics work - but we've boosted the effectiveness by building and associating memorable characters, interesting audio stories, and built-in quizzing. Whether you're studying for your classes or getting ready for a big exam, we're here to help.
PANCE Prep Pearls: 2nd Ed, 2017 | Physician Assistant School Study Aid
Varicella (Chickenpox)
Varicella Zoster Virus (VZV)

Red Maculopapular Rash

Vesicles Ooze and Crust

Pruritus

Centripetal

Varicella Immunization

Skin Care to Minimize Itching

Isolate until Vesicles Crust
2 mins
Pox Virus
Enveloped

Double-Stranded DNA

Linear

Non-Icosahedral

Smallpox

Cowpox

Molluscum Contagiosum

Umbilicated Flesh-Colored Domed Lesions
1 min
Rubeola Virus
RNA Virus

Paramyxovirus

Measles

Rash Spreads From Head to Toe

Koplik Spots First

Red Spots with Blue-White Center on Buccal Mucosa

Cough

Coryza

Conjunctivitis

Subacute Sclerosing Panencephalitis

Giant Cell Pneumonia in Immunosuppressed Patients

Warthin-Finkeldey Multinucleated Giant Cells

Vitamin A
3 mins
Rubella
RNA Virus

Togavirus

Enveloped

Icosahedral

SS Positive Linear

German Measles or Three-Day Measles

Fever

Postauricular Tenderness

Lymphadenopathy

Truncal Rash

Arthritis

Congenital TORCH Infection
2 mins
Roseola
Exanthem

Herpesvirus 6

Enveloped

Double Stranded DNA

Linear

High Fevers Can Lead to Seizures

Diffuse Macular Rash After Fever
1 min
Erythema Infectiosum (Fifths Disease)
Human Parvovirus B19

Cold-like Symptoms

Three Stage Rash

Slapped Face

Maculopapular Red Spots on Trunk

Rash Reappears

Aplastic Crisis

Joint Pain and Swelling
2 mins
Coxsackievirus
Picornavirus

Coxsackie A

Febrile Pharyngitis

Hand, Foot, and Mouth Disease

Most Common Cause of Aseptic Meningitis

Late Summer

Coxsackie B

Myocarditis

Dilated Cardiomyopathy

Type 1 Diabetes
2 mins
Rocky Mountain Spotted Fever
Rickettsia rickettsii

Dermacentor Wood Tick

Endemic to East Coast

Fever

Headache

Rash Starts on Wrist and Ankle

Migrates towards trunk

Thrombocytopenia

Hyponatremia

Elevated liver enzymes
59 secs
Kawasaki Disease
Prevalent in Asian Children

Necrotizing Vasculitis

Fever

Strawberry-Red Tongue and Mucosa

Lymphadenopathy

Desquamative Skin Rash

Erythema and Edema of the Hands and Feet

Conjunctivitis

Coronary Aneurysm

Intravenous Immunoglobulin (IVIG)

Aspirin
2 mins
Ace Your Physician Assistant Classes & Exams with Picmonic: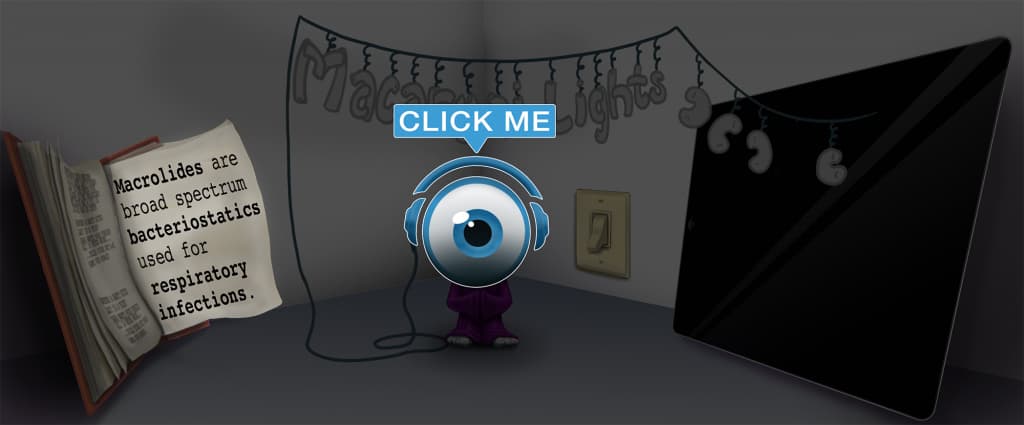 Choose the #1 Physician Assistant student study app.
Works better than traditional Physician Assistant flashcards.