Ace Your PANCE Prep Pearls: 2nd Ed, 2017 Classes and Exams with Picmonic: #1 Visual Mnemonic Study Tool for Physician Assistant Students
With Picmonic, facts become pictures. We've taken what the science shows - image mnemonics work - but we've boosted the effectiveness by building and associating memorable characters, interesting audio stories, and built-in quizzing. Whether you're studying for your classes or getting ready for a big exam, we're here to help.
PANCE Prep Pearls: 2nd Ed, 2017 | Physician Assistant School Study Aid
Streptococcus Pyogenes Disease
Pyogenic

Pyogenic Pharyngitis

Impetigo

Cellulitis

Toxigenic

Toxic Shock-Like Syndrome

Scarlet Fever

Sandpaper Rash

Strawberry Tongue

Immunologic

Rheumatic Fever

Antibodies to M Protein

Acute Glomerulonephritis (Post Streptococcal Glomerulonephritis)
2 mins
Rheumatic Fever
Pharyngeal Infection with Strep Pyogenes (Group A Strep)

Rheumatic Heart Disease

Aschoff Bodies

Anitschkow's Cells

Early Death Due to Myocarditis

Migratory Polyarthritis

Subcutaneous Nodules

Erythema Marginatum

Chorea

Elevated ESR
2 mins
Ace Your Physician Assistant Classes & Exams with Picmonic: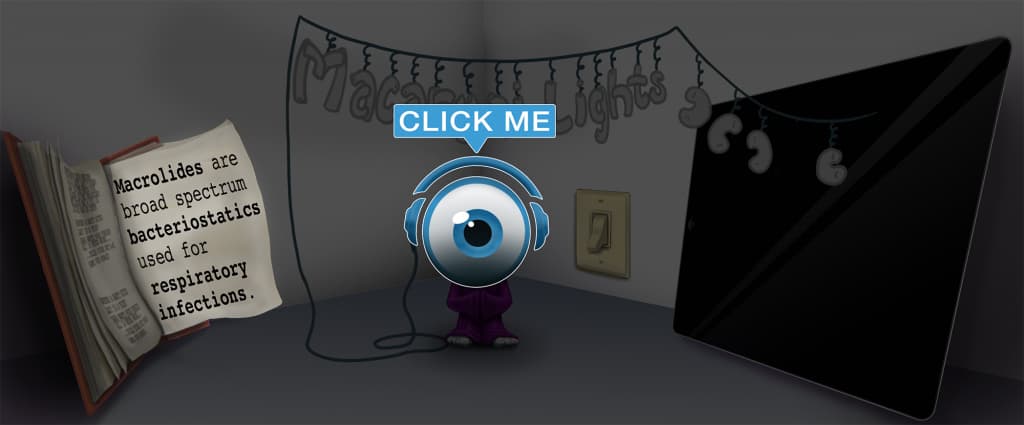 Choose the #1 Physician Assistant student study app.
Works better than traditional Physician Assistant flashcards.