Ace Your PANCE Prep Pearls: 2nd Ed, 2017 Classes and Exams with Picmonic: #1 Visual Mnemonic Study Tool for Physician Assistant Students
With Picmonic, facts become pictures. We've taken what the science shows - image mnemonics work - but we've boosted the effectiveness by building and associating memorable characters, interesting audio stories, and built-in quizzing. Whether you're studying for your classes or getting ready for a big exam, we're here to help.
PANCE Prep Pearls: 2nd Ed, 2017 | Physician Assistant School Study Aid
Vitamin B1 (Thiamine)
Branched-chain Ketoacid Dehydrogenase

Pyruvate Dehydrogenase

Alpha-ketoglutarate Dehydrogenase

Transketolase

Wernicke-Korsakoff Syndrome

Beriberi

ATP Depletion

Aerobic Tissues Like Brain and Heart Affected First

Deficiency Can Worsen with Glucose Infusion
2 mins
Wernicke-Korsakoff Syndrome
Thiamine deficiency

Confusion

Ophthalmoplegia

Ataxia

Korsakoff

Confabulation

Personality Changes

Memory loss

Alcoholics

Damage to medial dorsal nucleus

Damage to mammillary bodies
2 mins
Beriberi (Thiamine Deficiency)
Thiamine deficiency

Dry beriberi

Polyneuritis

Muscle wasting

Wet beriberi

Dilated Cardiomyopathy

Edema
50 secs
Riboflavin (Vitamin B2)
Vitamin B2

FAD

FAD Makes 1.5 ATP

Succinate to Fumarate

Glossitis

Cheilosis

Corneal Vascularization
2 mins
Vitamin B3 (Niacin)
Derived from Tryptophan

Synthesis Requires Vitamin B6

Constituent of NAD+

Hartnup Disease

Carcinoid Syndrome

Pellagra

Diarrhea

Dermatitis

Dementia

Glossitis

Flushing
1 min
Vitamin B6 (Pyridoxine)
Pyridoxal Phosphate

Transamination

Decarboxylation

Glycogen Phosphorylase

Cystathionine Synthase

Heme Synthesis

Niacin Synthesis

Neurotransmitter Synthesis
2 mins
Vitamin B6 (Pyridoxine) Deficiency
Deficiency From Isoniazid

Deficiency From Oral Contraceptives

Seizures

Hyperirritability

Peripheral Neuropathy

Sideroblastic Anemia
3 mins
Vitamin B12 (Cobalamin) Mechanism and Deficiency
Cobalamin

Large reserve pool in the liver

Homocysteine to methionine

Methylmalonyl CoA to succinyl CoA

Macrocytic Megaloblastic Anemia

Hypersegmented Neutrophils

Neurologic defects

Posterior column

Lateral corticospinal tract

Spinocerebellar tract
5 mins
Vitamin B12 (Cobalamin) Deficiency Causes
Vegans

Pernicious Anemia

Gastric Bypass Surgery

Malabsorption

Sprue

Enteritis

Crohn's Disease

Diphyllobothrium latum
4 mins
Ace Your Physician Assistant Classes & Exams with Picmonic: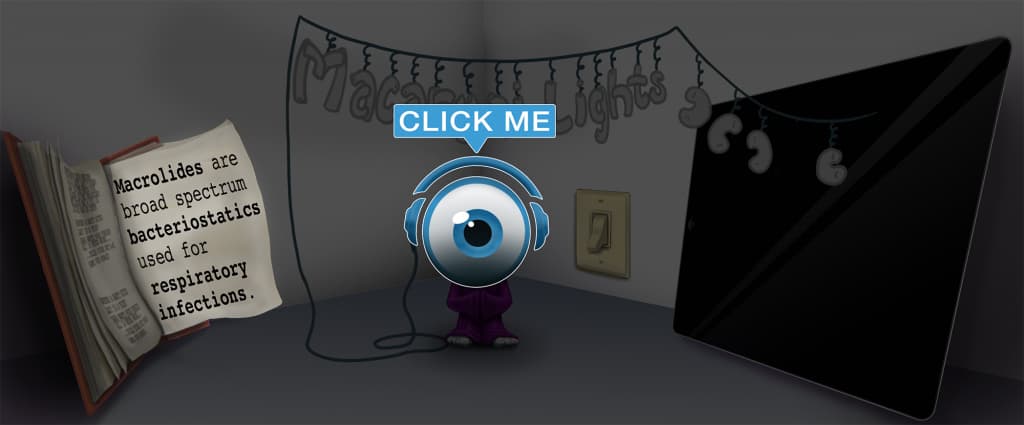 Choose the #1 Physician Assistant student study app.
Works better than traditional Physician Assistant flashcards.