Ace Your Medical-Surgical Nursing, 9th Ed., Ignatavicius & Workman, 2018 Classes and Exams with Picmonic: #1 Visual Mnemonic Study Tool for Nursing (RN) Students
With Picmonic, facts become pictures. We've taken what the science shows - image mnemonics work - but we've boosted the effectiveness by building and associating memorable characters, interesting audio stories, and built-in quizzing. Whether you're studying for your classes or getting ready for a big exam, we're here to help.
Medical-Surgical Nursing, 9th Ed., Ignatavicius & Workman, 2018 | Nursing (RN) School Study Aid
Cancer Warning Signs (CAUTION)
Change in Bowel or Bladder Habits

A Sore That Does Not Heal

Unusual Bleeding or Discharge

Thickening or Lump in the Breast or Elsewhere

Dyspepsia (Indigestion)

Obvious Change to Warts or Moles

Nagging Cough
1 min
Morphine
Opioid Receptor Agonist

Pain

Myocardial Infarction

Nausea and Vomiting

CNS Depression

Biliary Colic

Constipation

Increased Intracranial Pressure (ICP)

Pupillary Constriction

Hypotension
2 mins
Anxiety Assessment
Increased Alertness

Heightened Perception

Perception Narrowed

Short Attention Span

Shaking

Ineffective Problem Solving

Automatic Behavior

Hyperventilation

Hallucinations

Inability to Function or Communicate
2 mins
Diazepam (Valium)
Anxiety

Seizures and Status Epilepticus

Muscle Spasms

Alcohol Withdrawal

Dizziness/Vision Changes

Confusion/Amnesia

Urinary Incontinence

Behavioral Changes

Respiratory Depression

Flumazenil (Romazicon)

Fall Precaution

Do Not Stop Abruptly
2 mins
Obstructive Sleep Apnea (OSA)
Narrowed or Obstructed Air Passage

Apnea

Loud Snoring

Startle Response

Daytime Drowsiness

Positional Therapy

Oral Appliance

Continuous Positive Airway Pressure (CPAP)

Surgery

Weight Loss
3 mins
Ace Your Nursing (RN) Classes & Exams with Picmonic: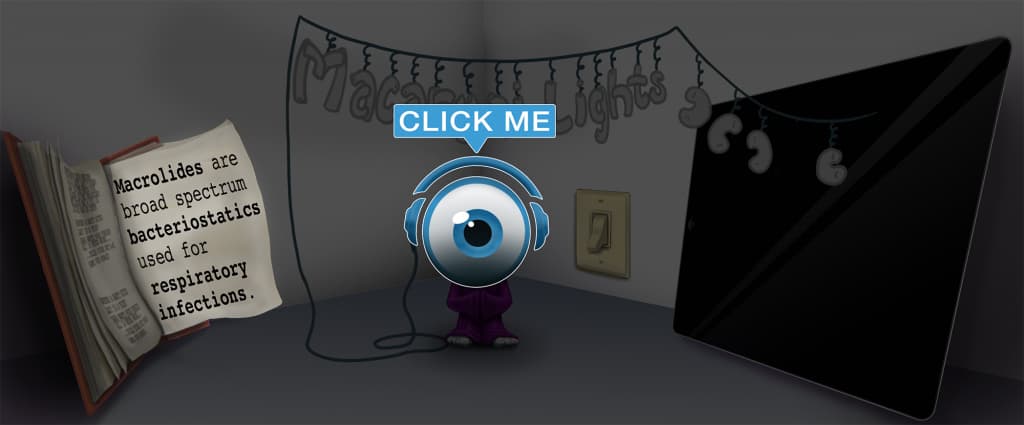 Choose the #1 Nursing (RN) student study app.
Works better than traditional Nursing (RN) flashcards.