Ace Your Medical-Surgical Nursing, 10th Ed., Ignatavicius & Workman, 2020 Classes and Exams with Picmonic: #1 Visual Mnemonic Study Tool for Nursing (RN) Students
With Picmonic, facts become pictures. We've taken what the science shows - image mnemonics work - but we've boosted the effectiveness by building and associating memorable characters, interesting audio stories, and built-in quizzing. Whether you're studying for your classes or getting ready for a big exam, we're here to help.
Medical-Surgical Nursing, 10th Ed., Ignatavicius & Workman, 2020 | Nursing (RN) School Study Aid
Osteoporosis Assessment
Postmenopausal Women

Long Term Corticosteroids

Kyphosis

Dowager's Hump

Loss of Height

Back Pain

Pathologic Fractures

Spinal Compression Fracture
1 min
Magnetic Resonance Imaging (MRI)
Internal Body Images

Detects Variations of Soft Tissues

No Metal Objects

No Pacemakers

Contrast is Non-Iodine

Safe During Pregnancy

Long Procedure

Antianxiety Medications
2 mins
Osteoporosis Interventions
Increased Calcium Intake

Vitamin D Supplements

Bisphosphonates

Raloxifene

Denosumab

Calcitonin

Teriparatide

Bone Densitometry (DEXA) Scan

Weight Bearing Exercises
2 mins
Cholecalciferol (Vitamin D3)
Vitamin D3

Dietary Supplement

Vitamin D Deficiency

Fatigue

Constipation

Hypercalcemia

Kidney Stones

More Effective Than Ergocalciferol

Hypervitaminosis D
2 mins
Alendronate (Fosamax)
Inhibits Osteoclasts

Osteoporosis

Paget's Disease

Esophageal Ulcers

Musculoskeletal Pain

Vision Changes

Atrial Fibrillation

Osteonecrosis of the Jaw

Take on Empty Stomach

Remain Upright
2 mins
Osteomyelitis
Bone Infection

Warmth

Edema

Constant Bone Pain

Fever

IV Antibiotics

Implanted Beads

Hyperbaric Oxygen

Surgical Removal of Ischemic Tissue

Elevated ESR
3 mins
Otitis Media Assessment
Red or Bulging Tympanic Membrane

Ear Pain

Pulling at ear

Fever

Upper Respiratory Infection

More Common in Young Children

Eustachian Tube Narrower

Conductive Hearing Loss

Smoking Increases Risk
2 mins
Ace Your Nursing (RN) Classes & Exams with Picmonic: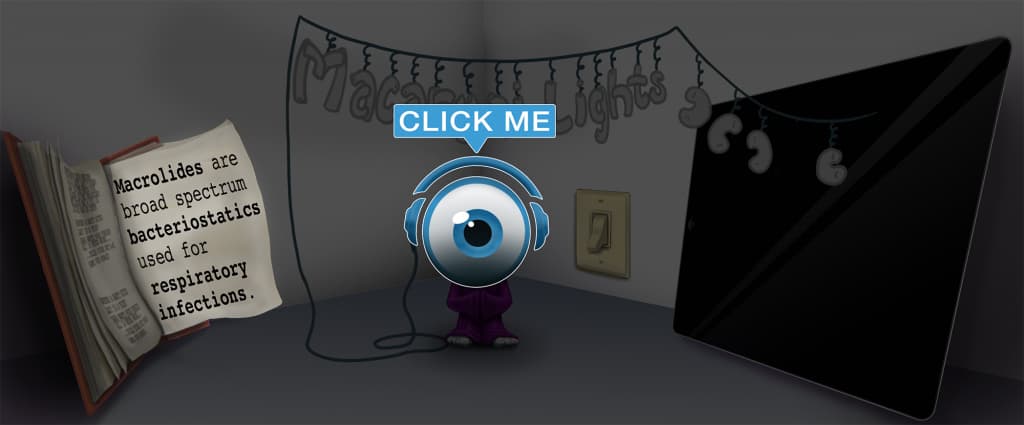 Choose the #1 Nursing (RN) student study app.
Works better than traditional Nursing (RN) flashcards.