Ace Your Lehne's Pharmacology for Nursing Care, 10th Ed., Burchum & Rosenthal, 2019 Classes and Exams with Picmonic: #1 Visual Mnemonic Study Tool for Registered Nurse (RN) Students
With Picmonic, facts become pictures. We've taken what the science shows - image mnemonics work - but we've boosted the effectiveness by building and associating memorable characters, interesting audio stories, and built-in quizzing. Whether you're studying for your classes or getting ready for a big exam, we're here to help.
Lehne's Pharmacology for Nursing Care, 10th Ed., Burchum & Rosenthal, 2019 | Registered Nurse (RN) School Study Aid
Heart Failure Interventions
Echocardiogram

Invasive Hemodynamic Monitoring

High Fowler's Position

Oxygen

Advanced Airway

Diuretics

Beta Blockers

Angiotensin II Receptor Blockers (ARBs)

ACE Inhibitors

Digoxin (Lanoxin)

Pacemaker
2 mins
Left Heart Failure Assessment
Pulmonary Congestion

Pink Frothy Sputum

Wheezing or Crackles

Dyspnea with Exertion

Cough

Fatigue

Tachycardia

Weak Peripheral Pulse

S3, S4 Heart Sounds
1 min
Right Heart Failure Assessment
Jugular Venous Distention (JVD)

Peripheral Edema

Hepatosplenomegaly

Nocturia

Weight Gain

Ascites

Fatigue
1 min
Types of Heart Failure
Left Sided

Pulmonary Congestion

Right Sided

Peripheral Edema

High Output

Unable to Meet Metabolic Needs
1 min
Angiotensin II Receptor Blockers (ARBs)
Ends in "-sartan"

Blocks Angiotensin II Receptor

Hypertension

Angioedema

Renal Artery Stenosis

Pregnancy
1 min
Digoxin (Lanoxin)
Increases Inotropy

Heart Failure

Atrial Fibrillation

Bradycardia

Fatigue

Heart Block

Heart Rate Below 60

Hypokalemia

Monitor for Toxicity and Visual Changes

Digibind
2 mins
Sodium Nitroprusside (Nitropress)
Venous and Arterial Dilation

Hypertensive Crisis

Cyanide Toxicity

Thiocyanate Toxicity

Hypotension

Short Term Administration

Light Sensitive, Use Container

Continuous BP Monitoring
2 mins
Beta Blocker Antidote
28 secs
Acute Digoxin Toxicity
Hyperkalemia

Cholinergic (Nausea, Vomiting, Diarrhea)

Blurry Yellow Green Vision with Halo of Light

Arrhythmia

Bradycardia

Prolonged PR interval

Decreased QT

Scooping on EKG

T Wave Inversion
2 mins
Digoxin Toxicity Treatment
Activated Charcoal

Slowly Normalize K+

Digibind (Anti-Digoxin Fab)

Magnesium Sulfate

Lidocaine

Cardiac Pacing
2 mins
Systemic Effects of Beta-Blockers
Respiratory

Bronchoconstriction

Metabolic

Decreased Insulin

Decreased Glycolysis and Lipolysis

Eye

Reduces Intraocular Pressure
1 min
Ace Your Registered Nurse (RN) Classes & Exams with Picmonic: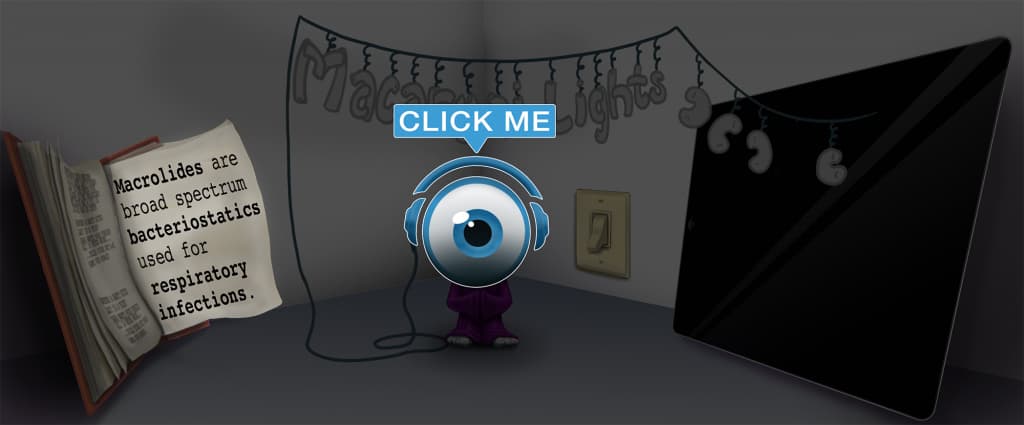 Choose the #1 Registered Nurse (RN) student study app.
Works better than traditional Registered Nurse (RN) flashcards.