Ace Your Lehne's Pharmacology for Nursing Care, 10th Ed., Burchum & Rosenthal, 2019 Classes and Exams with Picmonic: #1 Visual Mnemonic Study Tool for Nursing (RN) Students
With Picmonic, facts become pictures. We've taken what the science shows - image mnemonics work - but we've boosted the effectiveness by building and associating memorable characters, interesting audio stories, and built-in quizzing. Whether you're studying for your classes or getting ready for a big exam, we're here to help.
Lehne's Pharmacology for Nursing Care, 10th Ed., Burchum & Rosenthal, 2019 | Nursing (RN) School Study Aid
Pilocarpine (Pilocar)
Direct Cholinergic Agonist

Contracts Iris Sphincter

Contracts Ciliary Muscle

Xerostomia

Glaucoma

Detached Retina

Decreased Visual Acuity

Eye Irritation

Cholinergic Effects

Avoid with Asthma or Bradycardia
2 mins
Atropine
Muscarinic Antagonist

Bradycardia

Increased Exocrine Secretions

Smooth Muscle Spasms

Tachycardia

Dry Mouth

Urinary Retention
2 mins
Acetylcholinesterase Inhibitor Antidote
59 secs
Antimuscarinic Antidote
44 secs
Anticholinergics Continued
Glycopyrrolate

Reduces Airway Secretions

Ulcer Treatment

Ipratropium

Asthma and C.O.P.D

Dicyclomine

Hyoscyamine

Irritable Bowel Syndrome
1 min
Direct Cholinomimetics
Muscarinic agonists

Bethanechol

Bladder and Bowels

Methacholine

Bronchoconstriction

Pilocarpine

Contracts ciliary muscle and pupillary sphincter

Carbachol

Releases intraocular pressure
1 min
Anticholinergics
B.O.AT.S Acronym

Benztropine

Parkinson's Disease

Oxybutynin

Decrease bladder spasms

Atropine

Mydriasis and Cycloplegia

Scopolamine

Motion Sickness
1 min
Ace Your Nursing (RN) Classes & Exams with Picmonic: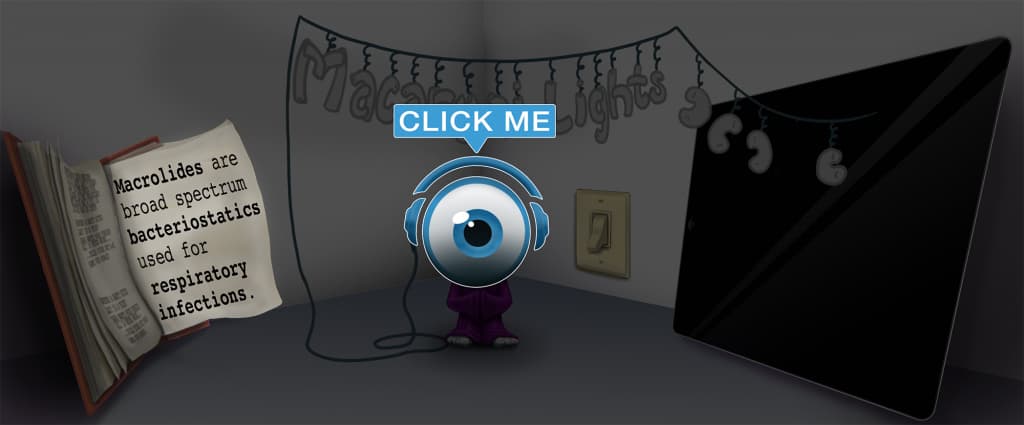 Choose the #1 Nursing (RN) student study app.
Works better than traditional Nursing (RN) flashcards.