Ace Your Neurology, Ophthalmology & Otology Classes and Exams with Picmonic: #1 Visual Mnemonic Study Tool for Medical (MD/DO) Students
With Picmonic, facts become pictures. We've taken what the science shows - image mnemonics work - but we've boosted the effectiveness by building and associating memorable characters, interesting audio stories, and built-in quizzing. Whether you're studying for your classes or getting ready for a big exam, we're here to help.
Neurology, Ophthalmology & Otology | Medical (MD/DO) School Study Aid
Tethered Cord Syndrome
Thickened Filum Terminale

Meningeal Adhesions

Spinal Canal Obstruction

Back Pain

Urinary and Fecal Incontinence

Ataxia

MRI

Surgery
3 mins
Type I Spinal Muscular Atrophy
Lower Motor Neuron Disease

SMN1 Mutation

Degeneration of Anterior Horn Cells

Autosomal Recessive

Symmetric Flaccid Paralysis

Hypotonia

Bulbar Palsy

Extraocular Muscle Sparing

Respiratory Failure

Genetic Testing

Supportive Therapy

Nusinersen
3 mins
Autonomic Dysreflexia
Injury Above T6

Paroxysmal Hypertension

Bradycardia

Diaphoresis

Flushing Above Lesion

Piloerection

Nasal Congestion

Headache

Elevate Head of Bed

Remove Noxious Stimuli
2 mins
Vitamin B12 (Cobalamin) Mechanism and Deficiency
Cobalamin

Large reserve pool in the liver

Homocysteine to methionine

Methylmalonyl CoA to succinyl CoA

Macrocytic Megaloblastic Anemia

Hypersegmented Neutrophils

Neurologic defects

Posterior column

Lateral corticospinal tract

Spinocerebellar tract
5 mins
Cauda Equina Syndrome
Acute Loss of Lumbar Plexus Function

Surgical Emergency

Saddle Anesthesia

Inflammatory Disorders

Spinal Stenosis

Trauma

Lesions

Urinary and Fecal Incontinence

Sciatica

Magnetic Resonance Imaging (MRI)

Clinical
1 min
Syphilis
Treponema pallidum

Spirochete with characteristic motility

Painless chancre

Condylomata lata

Generalized lymphadenopathy

Rash on palms and soles

Aortitis

Gummas

Neurosyphilis

Argyll Robertson pupils

Vasa vasorum

Tabes dorsalis

Penicillin

Jarisch-Herxheimer reaction
2 mins
Spina Bifida Assessment
Congenital Malformation of Vertebrae

Dimple With or Without Hair Tuft

Lumbar Sac

Hydrocephalus

Paralysis

Identify Type
2 mins
Spina Bifida Interventions
Surgery

Prone Position

Cover Sac with Moist (Sterile) Dressing

Measure Head Circumference

Bulging Fontanel

Other Congenital Malformations Common

Bowel Control

Neurogenic Bladder
2 mins
Syringomyelia
Cystic Cavity in Central Canal

Chiari Malformations

Trauma

Cape-like Symptoms

Loss of Pain Sensation

Loss of Temperature

Muscle Weakness

Horner Syndrome

MRI

Supportive Care

Surgery
2 mins
Ace Your Medical (MD/DO) Classes & Exams with Picmonic: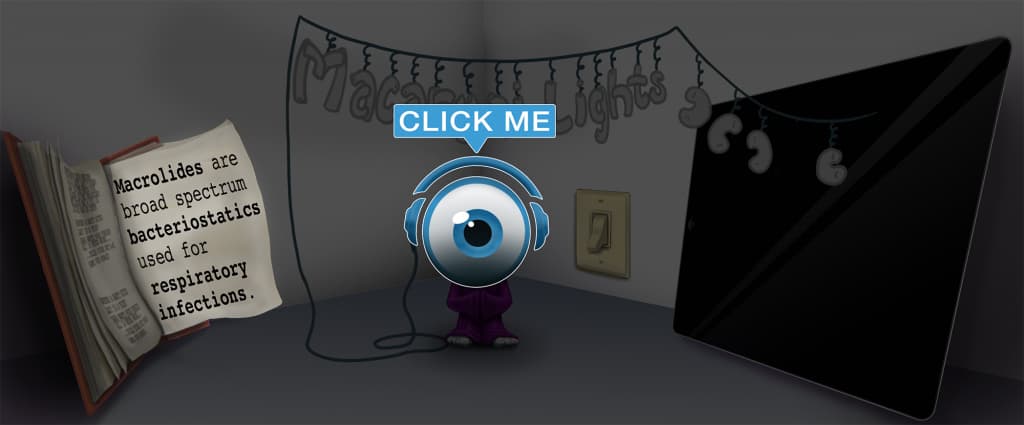 Choose the #1 Medical (MD/DO) student study app.
Works better than traditional Medical (MD/DO) flashcards.