Ace Your Neurology, Ophthalmology & Otology Classes and Exams with Picmonic: #1 Visual Mnemonic Study Tool for Medicine (MD/DO) Students
With Picmonic, facts become pictures. We've taken what the science shows - image mnemonics work - but we've boosted the effectiveness by building and associating memorable characters, interesting audio stories, and built-in quizzing. Whether you're studying for your classes or getting ready for a big exam, we're here to help.
Neurology, Ophthalmology & Otology | Medicine (MD/DO) School Study Aid
Parkinson's Drugs
Decreased Dopamine

Increased Acetylcholine

BALSA Acronym

Bromocriptine

Amantadine

Levodopa

Selegiline

Antimuscarinics
2 mins
Levodopa/Carbidopa (Sinemet)
Parkinson's Disease

Increase Dopamine in Brain

Cross blood-brain barrier

Increase bioavailability

Arrhythmias

Dyskinesia
1 min
Memantine
Alzheimer's Disease

NMDA Receptor Antagonist

Prevents Excitotoxicity

Confusion

Hallucinations
1 min
Donepezil
Alzheimer's Disease

Acetylcholinesterase Inhibitor

Increased Acetylcholine

Nausea and Vomiting

Dizziness
51 secs
Sumatriptan
Short Half-Life

5-HT Agonist

Inhibits Trigeminal Nerve Activation

Induces Vasoconstriction

Migraine

Cluster Headache

Increased Risk of Serotonin Syndrome

Paresthesias

Coronary Vasospasm

Prinzmetal's Angina

Coronary Artery Disease (CAD)
3 mins
Methylergonovine (Methergine) and Ergotamine (Ergot Alkaloids)
Smooth Muscle Contraction

Vasoconstriction

Migraine

Postpartum Hemorrhage

Nausea and Vomiting

Severe Hypertension

Tachycardia

2nd Line Agent
2 mins
Mannitol (Osmitrol)
Increased Intracranial Pressure (ICP)

Glaucoma

Drug Overdose

Osmotic diuretic

Increased Urine Flow

Dehydration

Anuria

CHF
2 mins
Acetazolamide
Glaucoma

Altitude Sickness

Pseudotumor Cerebri

CHF

Metabolic Alkalosis

Carbonic Anhydrase Inhibitor

Sodium Bicarbonate (NaHCO3) Diuresis

Metabolic Acidosis

Paresthesias
1 min
Cilostazol and Dipyridamole
Phosphodiesterase 3 Inhibitor (PDE-3)

Inhibits Platelet Aggregation

Vasodilation

Intermittent Claudication

Stroke Prevention

Coronary Stent Stenosis Prevention

Cardiac Stress Testing (Dipyridamole)

Flushing

Hypotension
3 mins
Ace Your Medicine (MD/DO) Classes & Exams with Picmonic: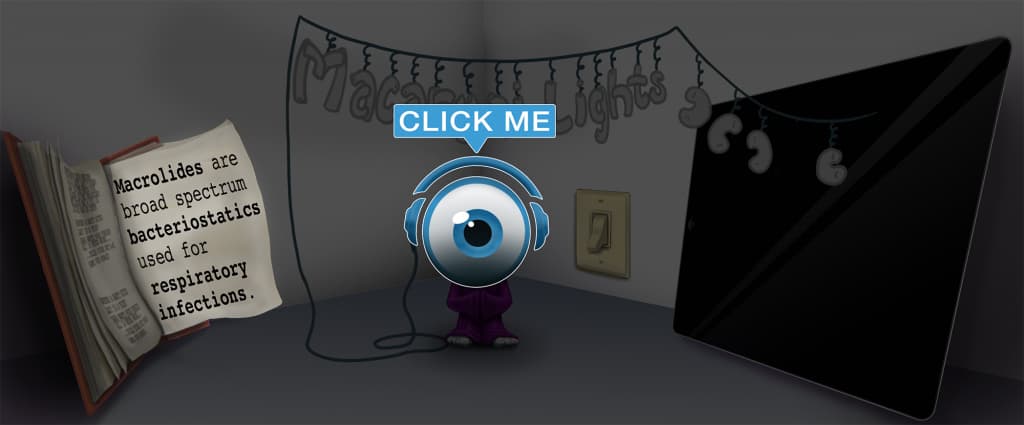 Choose the #1 Medicine (MD/DO) student study app.
Works better than traditional Medicine (MD/DO) flashcards.