Ace Your PANCE Prep Pearls: 2nd Ed, 2017 Classes and Exams with Picmonic: #1 Visual Mnemonic Study Tool for Physician Assistant Students
With Picmonic, facts become pictures. We've taken what the science shows - image mnemonics work - but we've boosted the effectiveness by building and associating memorable characters, interesting audio stories, and built-in quizzing. Whether you're studying for your classes or getting ready for a big exam, we're here to help.
PANCE Prep Pearls: 2nd Ed, 2017 | Physician Assistant School Study Aid
Human Immunodeficiency Virus (HIV) Interventions
Adequate Nutrition

Small Frequent Meals

IV Hydration

Emotional Support

HAART

Transmission Education

Strict Asepsis for Invasive Procedures

Treat Opportunistic Infections
2 mins
HAART
HIV

Begin at Diagnosis

3 Drugs

2 NRTIs (Nucleoside Reverse Transcriptase Inhibitors)

NNRTI (Non-Nucleoside Reverse Transcriptase Inhibitor)

or Protease Inhibitor

or Integrase Inhibitor
2 mins
NNRTI Drug Names
Nevirapine (Viramune)

Rilpivirine (Edurant)

Delavirdine (DLV, Rescriptor)

Efavirenz (EFV, Sustiva)

Etravirine (ETR, Intelence)
54 secs
NRTIs (Nucleoside Reverse Transcriptase Inhibitors)
HIV

Pregnancy and Prophylaxis given ZDV

Inhibit Nucleotide Binding to Reverse Transcriptase

Chain Termination

Require Phosphorylation
1 min
NNRTIs (Non-nucleoside Reverse Transcriptase Inhibitors)
HIV

Do Not Require Intracellular Metabolism

Inhibits Reverse Transcriptase

Rash

Hepatotoxicity

Vivid Dreams and CNS Symptoms

Pregnancy
2 mins
NRTIs for HIV (Drug Names)
DEALSZ

Didanosine (DDI)

Emtricitabine (FTC)

Abacavir (ABC)

Lamivudine (3TC)

Stavudine (d4T)

Zidovudine (ZDV)

Tenofovir (TDF)
2 mins
NRTI Toxicity
Bone Marrow Suppression

Reverse with G-CSF and Erythropoietin

Rash

Neuropathy

Anemia

Pancreatitis

Lactic Acidosis
1 min
Protease Inhibitors
End in "-navir"

HIV/AIDS

Hepatitis C

Inhibit Protease

Unable to Cleave Proteins

Inhibits Maturation of New Virus

GI Distress

Nephropathy

Lipodystrophy

Hyperglycemia
3 mins
Integrase Inhibitors
-gravir Suffix

HIV

Blocks Insertion of Viral Genome

Inhibit Actions of Integrase

Hypercholesterolemia

Increased LFT's

Insomnia

Increased Creatine Kinase (CK)
1 min
Fusion Inhibitors
HIV

Maraviroc

Binds CCR-5 on T Cells

Blocks Interaction with gp120

Enfuvirtide

Binds gp41

Inhibits Viral Entry

Skin Reactions at Injection Sites (Enfuvirtide)
2 mins
Ace Your Physician Assistant Classes & Exams with Picmonic: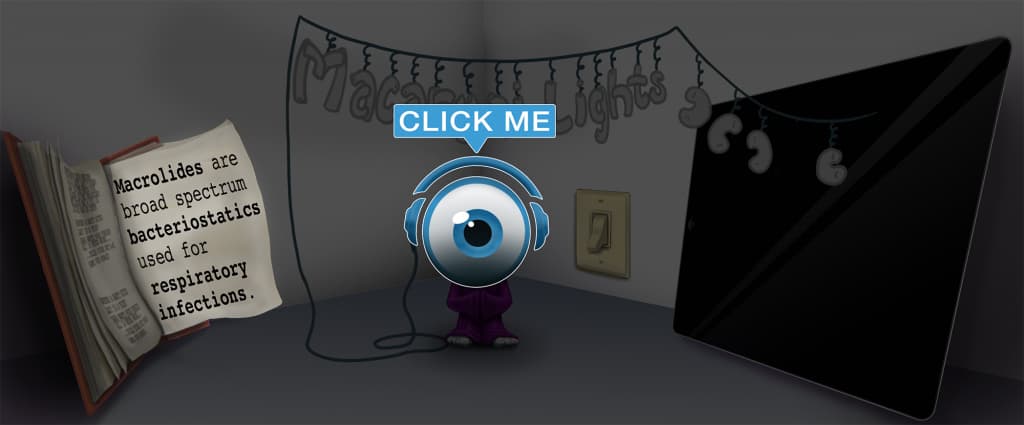 Choose the #1 Physician Assistant student study app.
Works better than traditional Physician Assistant flashcards.