Ace Your PANCE Prep Pearls: 2nd Ed, 2017 Classes and Exams with Picmonic: #1 Visual Mnemonic Study Tool for Physician Assistant Students
With Picmonic, facts become pictures. We've taken what the science shows - image mnemonics work - but we've boosted the effectiveness by building and associating memorable characters, interesting audio stories, and built-in quizzing. Whether you're studying for your classes or getting ready for a big exam, we're here to help.
PANCE Prep Pearls: 2nd Ed, 2017 | Physician Assistant School Study Aid
Tramadol
Chronic Pain

Weak Opioid

Inhibit Serotonin and NE reuptake

Increased Risk of Seizure
47 secs
Opioids Overview
Pain

Weaning

Cough

Diarrhea

Agonists at Mu (μ), Kappa (Κ), and Delta (δ) Receptors

Decrease Synaptic Transmission

Respiratory Depression

Addiction

Miosis

Constipation
2 mins
Morphine
Opioid Receptor Agonist

Pain

Myocardial Infarction

Nausea and Vomiting

CNS Depression

Biliary Colic

Constipation

Increased Intracranial Pressure (ICP)

Pupillary Constriction

Hypotension
2 mins
Meperidine (Demerol)
Opioid Receptor Agonist

Moderate to Severe Pain

Post Anesthesia Shivering

Tremors

Constipation

CNS Depression

Sedation

Short Term Administration

Increased Risk Serotonin Syndrome

Does NOT cause Miosis

Renal Failure Increases Toxicity Risk
2 mins
Codeine
Opioid Receptor Agonist

Mild to Moderate Pain

Cough Suppressant

Sedation

Constipation

Miosis

Close Monitoring When Breast Feeding

Often Combined with Non-Opioids
2 mins
Warfarin Antidotes
Vitamin K

Fresh Frozen Plasma
58 secs
Tricyclic Antidepressant (TCA) Antidote
Sodium Bicarbonate (NaHCO3)
26 secs
Opioid Antidote
28 secs
Benzodiazepine Antidote
39 secs
Beta Blocker Antidote
28 secs
Amphetamine Antidote
Ammonium Chloride (NH4Cl)

Acidify Urine
34 secs
Warfarin
Interferes with Vitamin K-dependent Clotting Factors

Extrinsic Pathway

Bridge with Heparin

Chronic Anticoagulation

Bleeding

Necrosis

Cytochrome P450

Pregnancy

FFP + Vitamin K
2 mins
Heparin Mechanisms
Short Half-life

Antithrombin Activation Cofactor

Decrease Thrombin, Factor Xa

Bleeding

Heparin Induced Thrombocytopenia (HIT)

Protamine Sulfate
2 mins
Ace Your Physician Assistant Classes & Exams with Picmonic: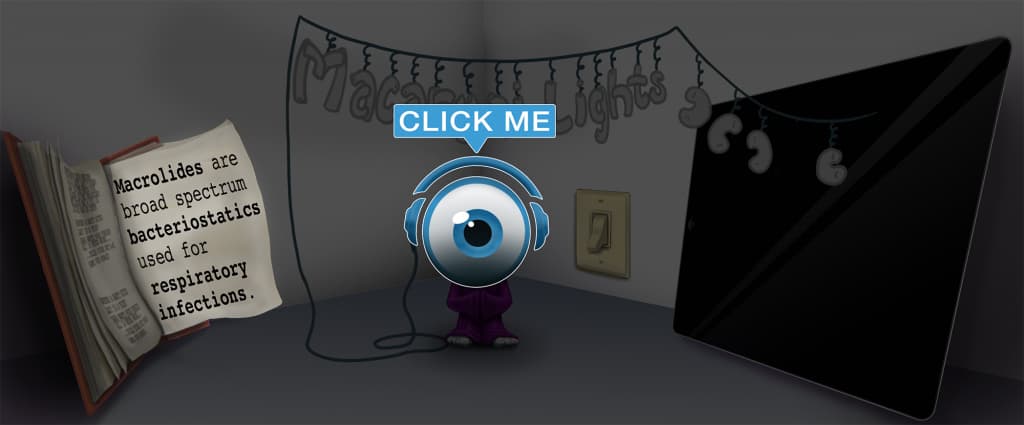 Choose the #1 Physician Assistant student study app.
Works better than traditional Physician Assistant flashcards.